'Interest expressed by such giants as Air China, China Southern Airlines, Hong Kong Airlines, Spring Airlines, All Nippon Airline'. Picture: Routes Asia 2014
Officials of JSC 'International Airport Irkutsk' say interest was expressed by airlines from Indonesia, China, the Philippines and Japan - 'among them are such giants as Air China, China Southern Airlines, Hong Kong Airlines, Spring Airlines, (and) All Nippon Airlines'.
'Several Asian carriers - Jet Asia Airlines, Cebu Pacific Airlines and Garuda Indonesia - expressed their interest in organising charter flights from Irkutsk to Thailand, Indonesia and the Philippines,' said a spokesman.
Additionally, in summer 2014 a route will open from Irkutsk to the growth hub of Tianjin in China. Airline Tianjin Airlines will fly twice weekly.
Around 400 airlines and airports, mainly from Asia, attended the forum at Kuching in Malaysia earlier this month. Irkutsk - a growing business centre and within easy reach of Siberia's 'jewel' of Lake Baikal - continues to develop domestic routes with new services from IrAero.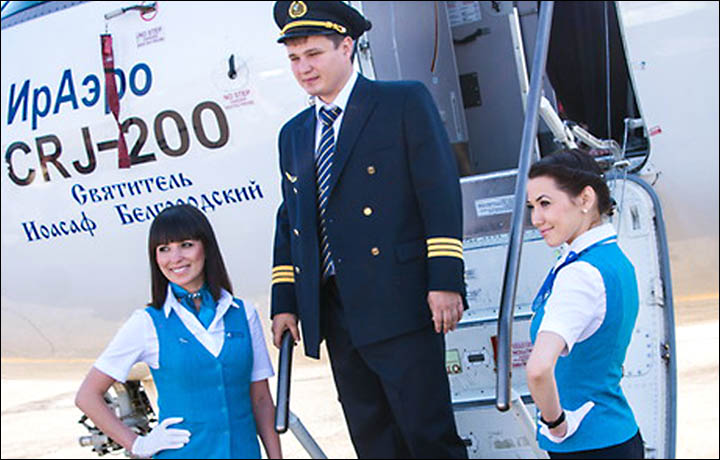 'Irkutsk continues to develop domestic routes'. Picture: IrAero
This months sees flights starting to and from Kyzyl (Republic of Tyva) and Abakan (Republic of Khakassia) in southern Siberia. The first flight to Abakan will be on 25 March, with the estimated cost on way ticket costing around 3700 roubles ($102). The 1,460 km route will be operated on Tuesdays, Thursdays and Saturdays.
The Kyzyl service starts on 28 March, with the estimated cost of a one way ticket from 3,500 rubles ($97). This 1,851km service will be operated on Mondays, Wednesdays, Fridays.
From early April, another route will offer flights on the route Irkutsk - Chita - Blagoveshchensk - Vladivostok, twice weekly on Wednesdays and Saturdays.
All flights will be on IrAero's Canadian-made Bombardier CRJ-200s.
Meanwhile, OJSC Irkutsk International Airport is estimating total investment in the construction of a new international terminal at 840 million rubles.
CEO Konstantin Bylinin said: 'Its area is 12,000 square metres and the cost is 840 million roubles ($23 million). We have already presented our offers to the board of directors, on March 5. They told us to finalise and present a more detailed, so-called master plan. It could become the basis for the technical task of developing a real model of the terminal.'
The terminal is expected to be built next to the existing Soviet-era international terminal.