Visotsky hotel 5*, Yekaterinhave offers rooms for less than 90 euros per night. Picture: Visotsky hotel
The rouble crisis may well be causing problems for many Russians but it has meant that there is actually no better time for foreigners to visit Siberia. For while prices are rising for goods, including electrical equipment and jewellery, the exchange rate is making it far cheaper for those visiting from abroad.
Indeed, Siberia's top hotels are now cheaper than in Europe with five-star rooms available for the same price as budget accommodation in the UK.
The Siberian Times has found that rooms at the luxury Marriott hotel in Novosibirsk, for instance, are currently available for 81 euros per night. In London, an equivalent room at the Marriott Hotel in Grosvenor Square will set you back 268 euros. Elsewhere in the city, the four-star Double Tree Hilton, with its swimming pool and fitness centre, costs just 78 euros per night, or 53 euros at the weekend. Yet a standard room at the Hilton London Metropole costs 235 euros.
Likewise the Nord Castle hotel in Novosibirsk, with its sumptuous rooms and indoor spa, is advertising rooms for only 57 euros, while the five-star Yacht Club Prestige in Novopichugovo is even cheaper at 26 euros per night.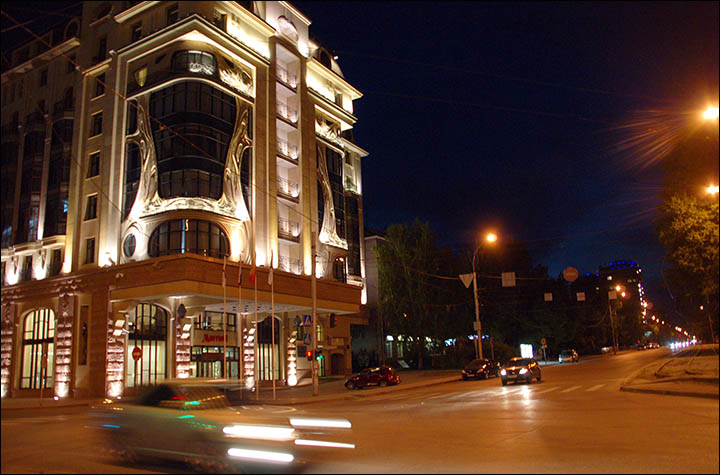 ---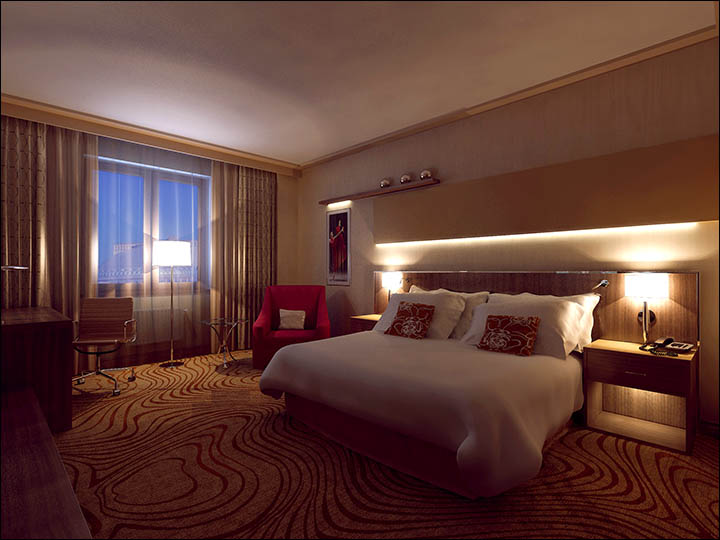 5* Marriott Novosibirsk, with rooms for 81 euros. Pictures: The Siberian Times, Marriott hotel
---
It is a similar situation across Siberia, with the stylish Hilton Garden Inn Krasnoyarsk, set on the banks of the Yenisei River, costing just 41 euros for a night.
The city's Business Hotel Kupecheskiy is listing rooms for 89 euros during the week and 72 euros at the weekend, while the four-star Soft Hotel has rates of 88 euros midweek and 62 euros for a Friday night and Saturday night.
In Yekaterinburg, a number of five-star hotels – including the Visotsky, the Ramada, and the Atrium Palace – have rooms for less than 90 euros per night. Even the most expensive accommodation, at the Hyatt Regency, will set back visitors just 115 euros at the weekend.
A standard room for two people in Irkutsk in the Courtyard Marriott is now 73 euros midweek, with the four-star Hotel Zvezda slightly more at 83 euros.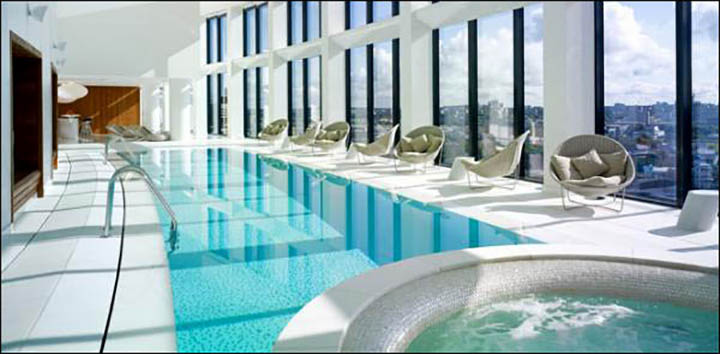 ---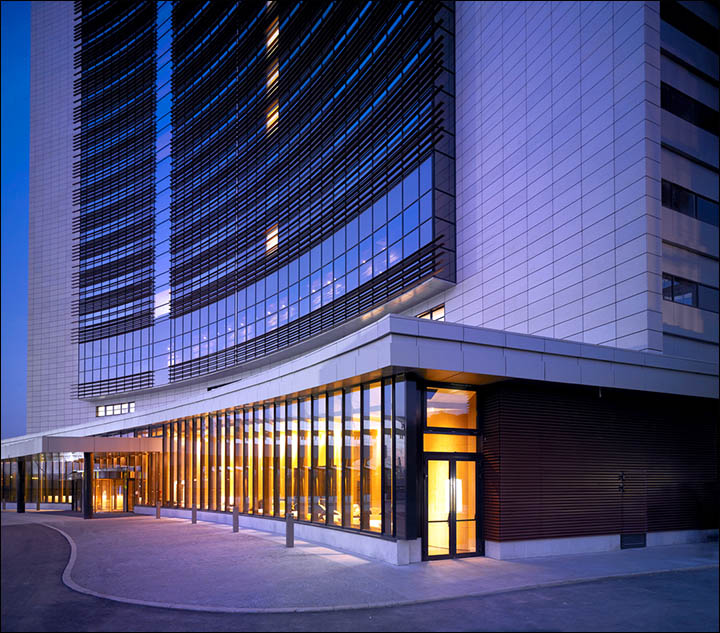 A weekend at Hyatt Regency, Yekaterinburg? Pictures: Hyatt Regency
---
Last week the Siberian Times told how panic buying has broken out as consumers feared they will be unable to afford goods if the deepening rouble crisis worsens.
Shelves across the region were cleared of electrical goods, fur coats and jewellery in particular with memories still fresh of the similarly grim currency problems in 1998. Dealers reported a boom in sales of expensive cars, including BMWs and Cadillacs, with some even running out of vehicles amid fears prices will rocket over the next few weeks.
Meanwhile banks have been inundated with customers desperate to exchange their roubles for a foreign currency, with some branches saying they have now run out of US dollars.
The currency crisis is also having a knock-on effect for travellers with air fares rising by 20 per cent in the space of a week. A flight from Barnaul to Moscow currently costs 8,626 roubles (£92) compared to 7,438 roubles (£79) last week.
That said, for foreigners visiting Russia there has never been a better time to take advantage of the falling rouble.
Pictures below show The Northern Star Hotel, Yakutsk and Mayak hotel Listvyanka on shores of lake Baikal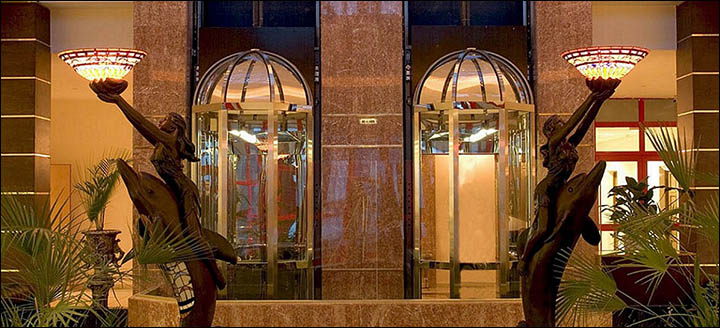 ---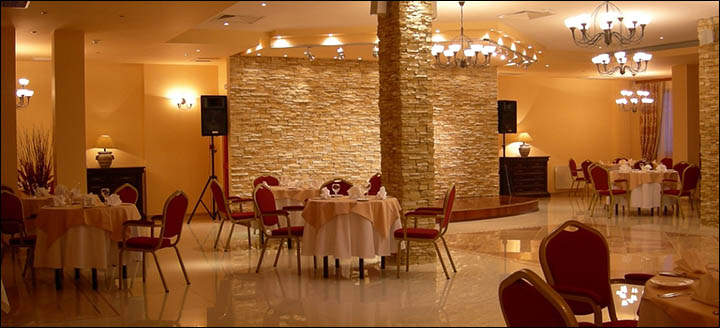 ---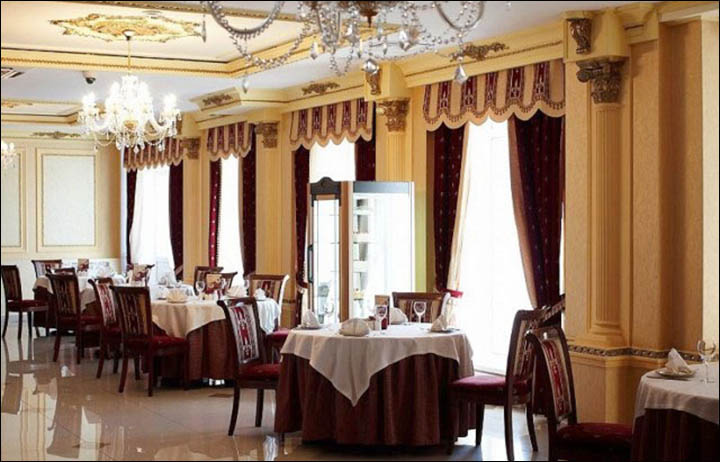 ---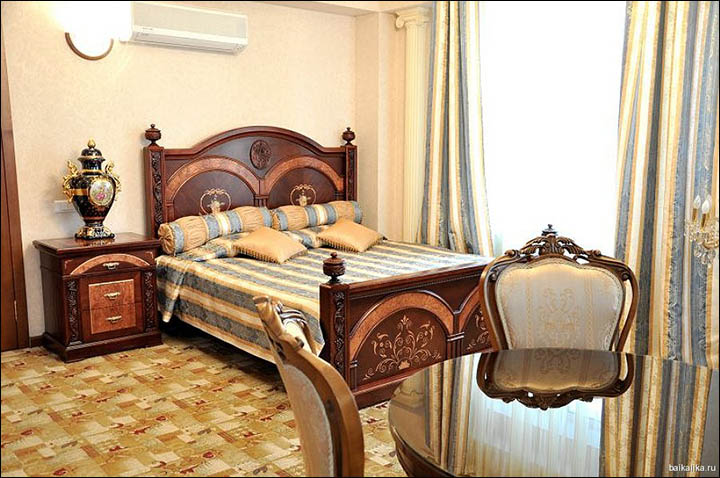 ---