Stunning: new bridge over river of Ob' in Novosibirsk. Picture: Sibmost
Builders have connected the giant arches of the majestic new Ob crossing Ob in Novosibirsk, finishing completing a key stage in the new bridge due to open in October 2014.
The arches vaults that were looming towards each other centimetre by centimetre were finally connected on Friday over the middle of the bridge.
'It was the most responsible and most worrying moment that we have all been waiting for,' said acting governor of Novosibirsk region Vladimir Gorodetsky.
'When we signaled the start, there was that feeling 'what if we don't do it right, or don't make it on time'. But it happened just right.'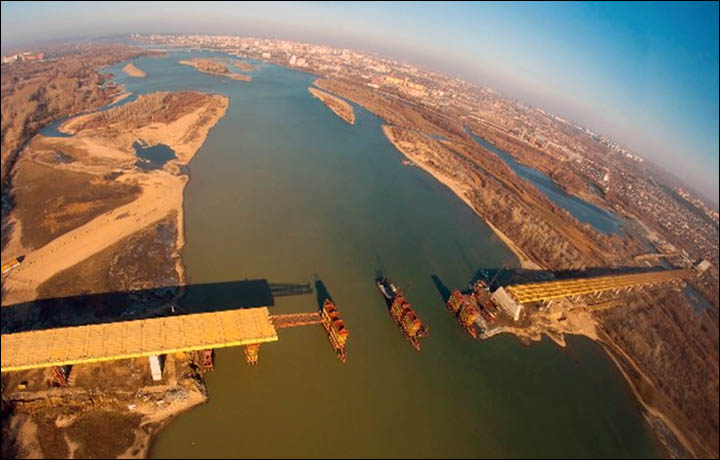 ---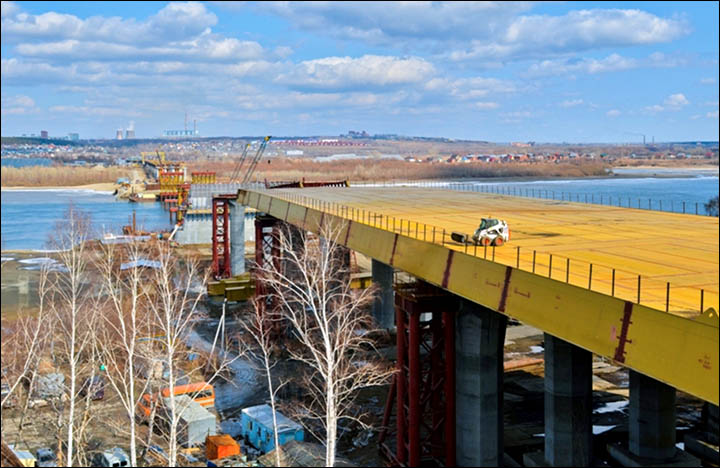 ---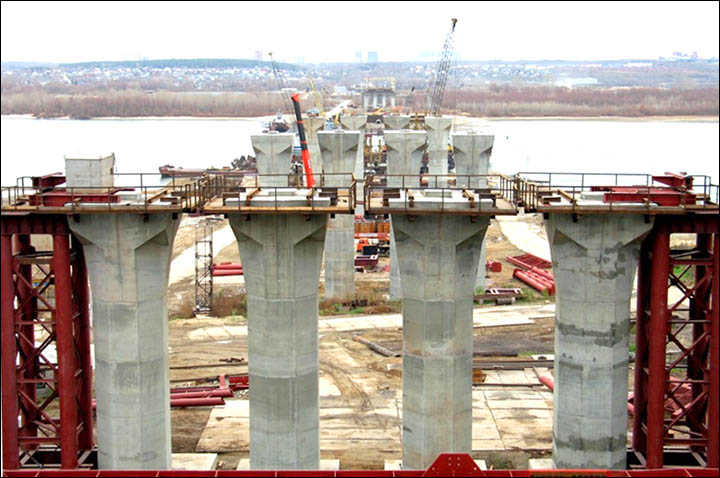 ---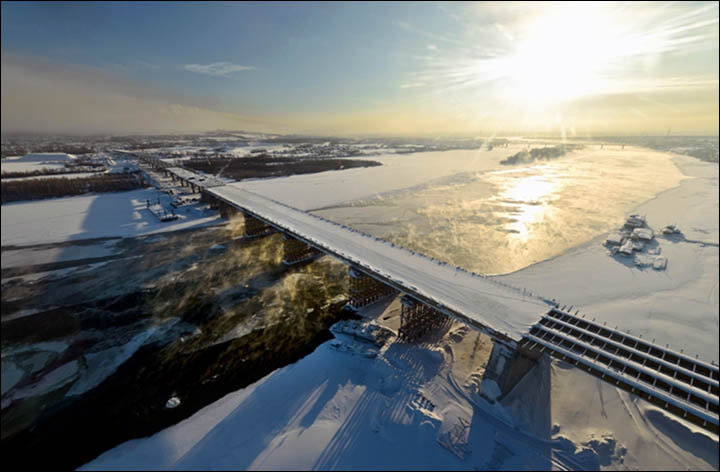 ---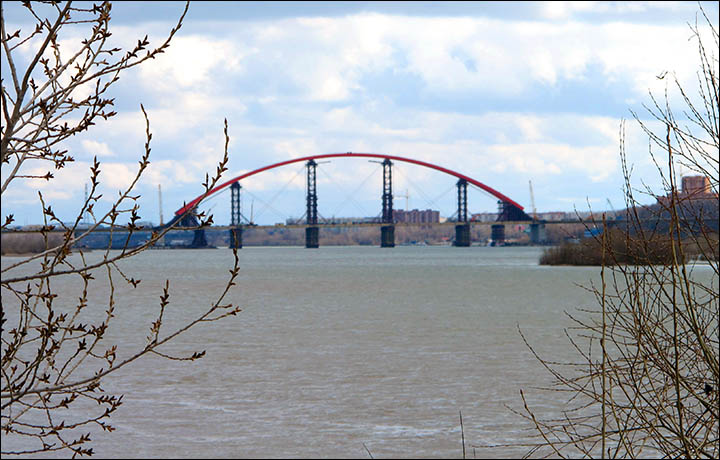 Stunning: new bridge over river of Ob' in Novosibirsk. Pictures: Sibmost, The Siberian Times
The president of Sibmost bridge building company Albert Koshkin said: 'The arch span is 380 metres, which makes it the biggest in Europe. The arch design is unique, with metal contour and shrouds inside it. We also also used unique technology, putting the arch together by sliding it along the contour.'
Next the builders will remove the temporary support and will lay the road.
The bridge will be open for transport at the end of October 2014.
The first bridge across the Ob, carrying the Trans-Siberian Railway, opened in 1897 spurring the growth of Novonikolaevsk, the former name of Novosibirsk.