Siberian peasant in traditional kosovorotka sees in his dream ultra-sexy girls running towards him. Picture: Fraules
The newspapers are full of rising food prices, shortages in shops and fears over the impact of counter-productive sanctions led by the Americans. It's also the time of year everyone feels a bit low as temperatures plummet below zero.
Fraules Dancing Centre has been dubbed 'Siberia's greatest export' - and you can see why in their latest performance, the most provocative so far.
This is their latest hit, and routinely now they're securing tens of millions of hits on the web for new video releases of their sensational twerking, as The Siberian Times revealed in August. They twerk to Wiggle by US rappers Snoop Dog and Jason Derulo, with the dancers thrilled that Snoop Dog offered Fraules the song.
As we should expect, the Russians give their own twist to the original version. In the Fraules video, a Siberian peasant in traditional kosovorotka falls asleep after a hard day's work in the field.
'He sees in his dream these ultra-sexy girls running towards him and beginning to dance booty shake, and the in a night club,' explains sovok.info news website.
Yelena Yatkina, 23, founder of Fraules Dancing Centre, stars in the show with eight of her dancers. Filming them was 24 year old cameraman Yevgeniy Remizovskiy who confessed: 'We spent about ten hours making the video. It was the most pleasant ten hours of my life.'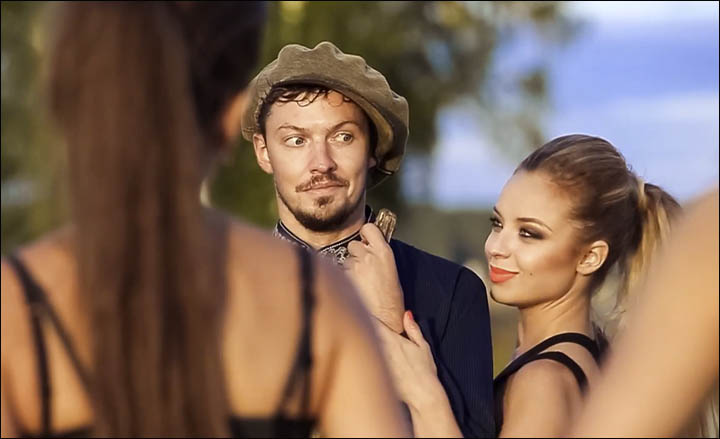 ---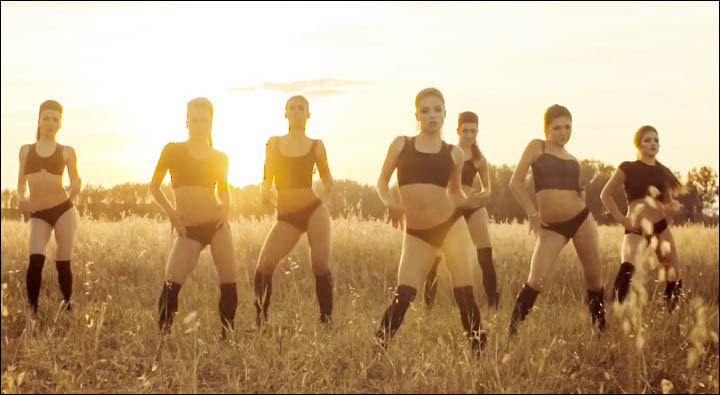 ---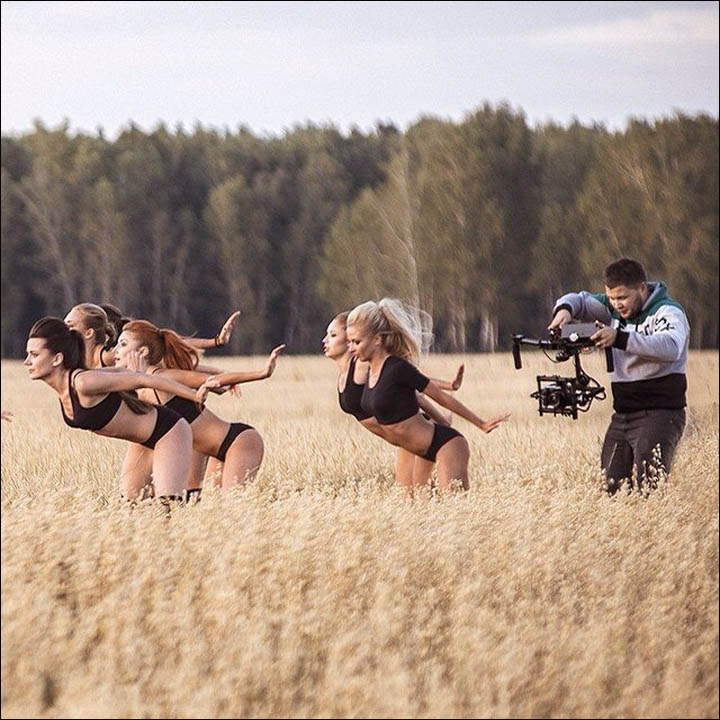 ---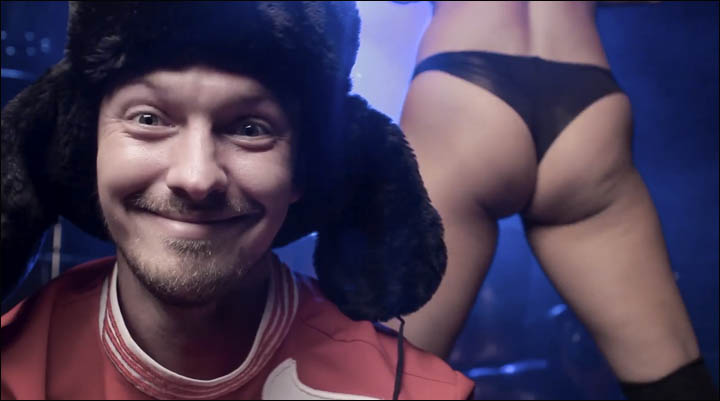 ---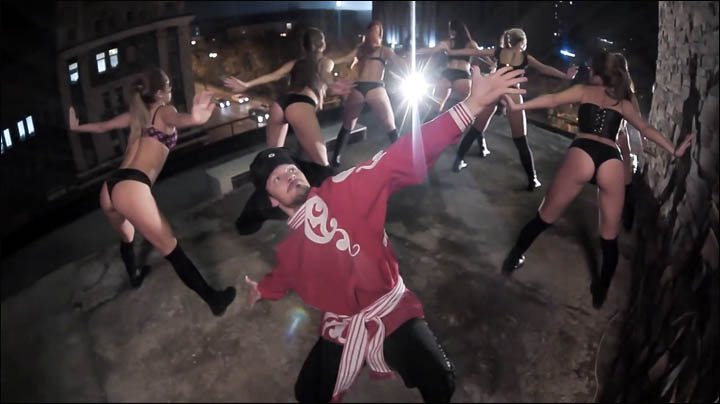 'We had to film in a field outside the city, it was near the end of September. The girls were dressed quite lightly, and the weather was rather cool.' Picture: Yevgeniy Remizovskiy, Fraules
Yevgeny, originally from the Sakha Republic, Siberia's largest and coldest region, explained: 'We took a great deal of preparation work before the filming.
'We had to film in a field outside the city, and it was near the end of September. The girls were dressed quite lightly as you can see, and the weather was rather cool.'
Maybe this helped with their dance moves but 'we had to film quick and from the first take. We were warming up with tea during breaks. I think the video came out nicely.'
The twerking troupe are now acclaimed worldwide.
'Miley Cyrus and Beyonce better watch their step - they've got rivals nipping at their heels in the form of a group of dancers from Siberia who have become global twerking sensations,' concluded the world's most popular English language news site Mail Online after their last video.
Yelena, 23, makes no secret that her mission - apart from having fun - is 'to show how great it is here in Siberia'. You can see exactly why her troupe's hot dancing defy anyone's notion that Siberia is cold and forbidding.
'Why do I think there is such interest to booty dance? The right name for it is twerk, which is a separate style when you shake your derriere. Booty dance is more like its marketing, commercial name.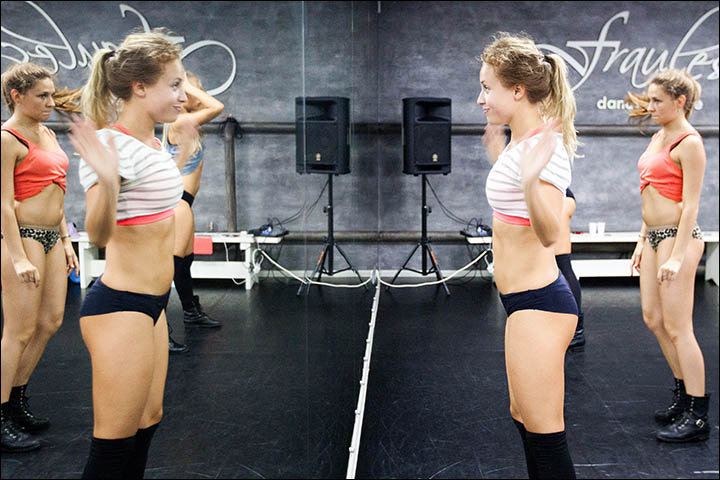 ---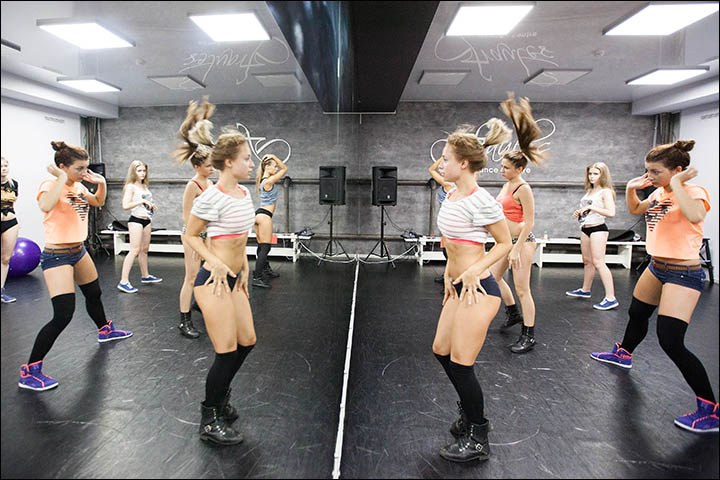 ---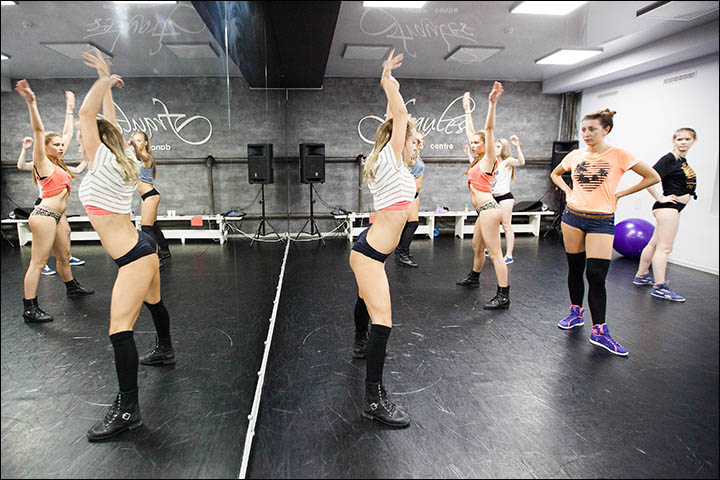 ---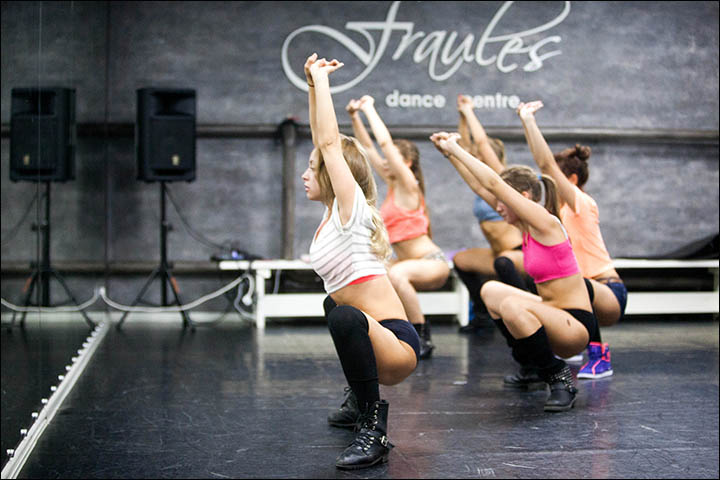 ---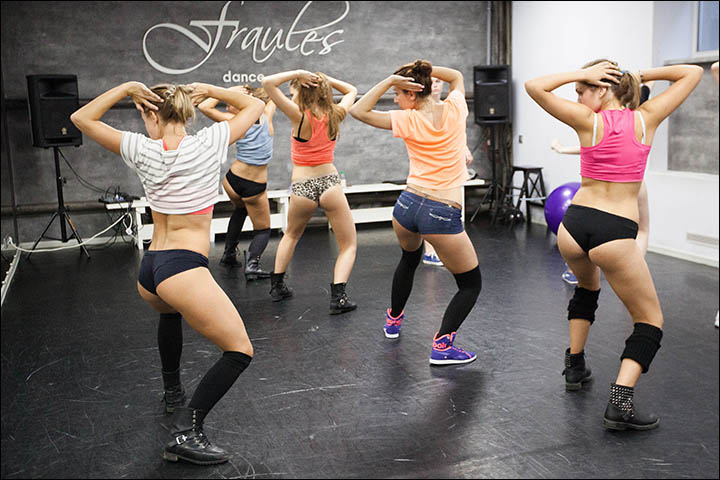 ---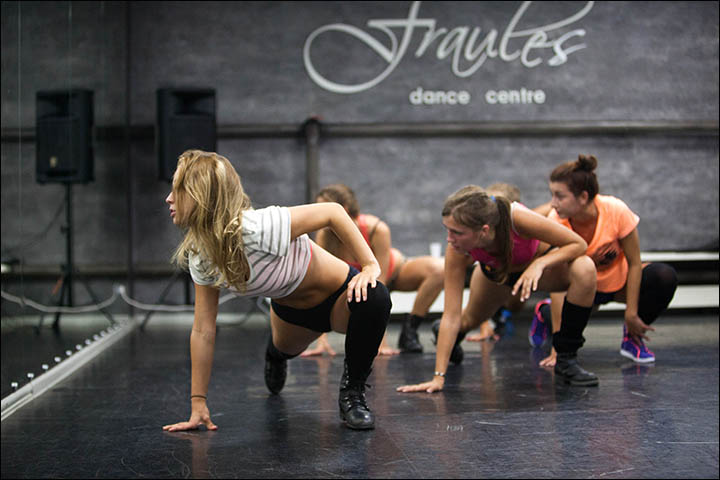 ---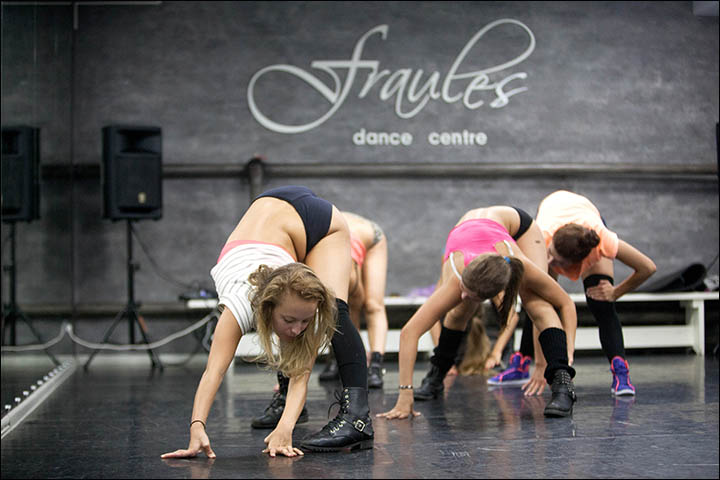 'For some it is the best - but not the easiest! - way to keep in shape'. Pictures: Vera Salnitskaya
'Girls and women of different ages come to study it - well, except that I try to limit the youngest and stop them from doing it. I think it is not correct from the moral point of view to teach 13, 14, 15 year old girls, because the movements carry a quite clear connotation.
'They beg me to take them, and even their parents call me and plead to teach their children, saying that they give their permission. It is certainly an energetic and beautiful dance routine, by my position is that you should start it from an older age - at least from 16.'
'People are taken by the energy, rhythm, and beauty of the movements. For some it is the best possible way to keep in shape, because it is not easy to train your body even for an hour. If you enter our classes in winter you'll feel it's like being in sauna with all the mirror steamed up and all of us covered in sweat'.
Yevgeniy, who came to Novosibirsk from Neryungri, only began to work with the camera three years ago. 'I was a student at Novosibirsk Technical University, I worked as a DJ, promoter and even as a cargo handler.
'In 2011, a friend asked me to go with him on a trip to the Altai Mountains as a cameraman, and I loved how people reacted to the camera. This trip changed my life.
'I gave up everything and got to study film. I was invited to go and work in Moscow, but I want to stay in Novosibirsk and do something to one day make it really famous.'