Forgotten and covered in dust for years... Proud keepers of Irbit Museum unveil stunning paining of the great Flemish painter Peter Rubens. Picture: apiural.ru
Called 'Mary Magdalene in Mourning with her sister Martha', the paining was labelled a 'copy' by the Soviet authorities but now - after undergoing restoration - is claimed by experts to be a genuine work by the 17th century Flemish painter.
It is 'undoubtedly an original, created with the participation of Rubens' pupils', said Irbit museum director Valery Karpov, after it was examined by Russia's top experts.
If genuine, it raises the question of whether a similar 'Rubens painting' in Vienna's Kunsthistorisches Museum is the real thing.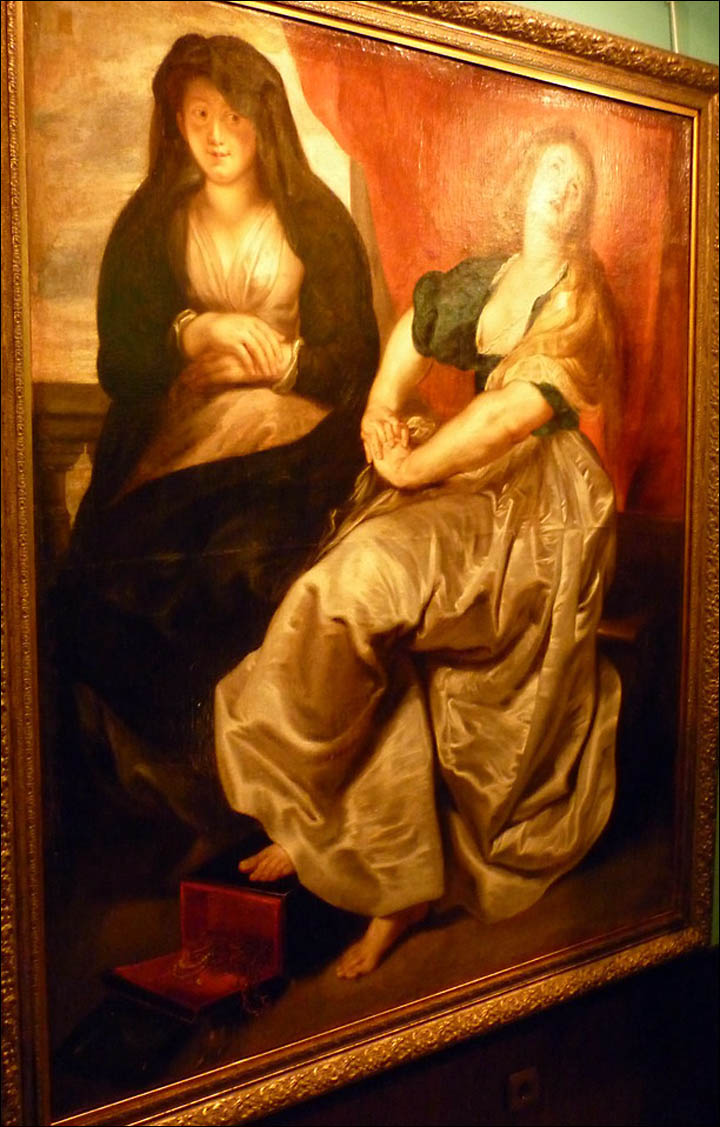 'Mary Magdalene in Mourning with her sister Martha' was handed to museum in Irbit in 1975. Picture: apiural.ru
'Our painting is more vivid, the face is more noble, the hair is golden as typical for Rubens', claimed deputy director Andrei Gamlitsky, citing Viktor Korobov, head of restoration from the Hermitage museum in St Petersburg. The face of Jesus' follower Mary Magdalene and her arms were painted by Peter Paul Rubens himself, though his pupils may have painted her sister.
In 1975, the world famous Hermitage handed the valuable painting to museum in Irbit, population 38,000, convinced it was a copy.
The town lies between the cities of Yekaterinburg in the Urals and Tyumen in Siberia.
The painting was in such poor condition is lay forgotten in the museum's archives. Rubens would often paint several versions of paintings, up to eight sometimes, and would use his pupils to help him.
Before the Russian Revolution the painting belonged to a tsarist military teacher.