In the rest of the world, people are sure about one thing: Siberia = cold. Picture: The SIberian Times
The reality in summer is different. We asked people in Siberia's largest city Novosibirsk for some ideas for coping with the heat which in many areas (even in the Arctic) can rise above 30C.
Almost everyone recommended the jewel of Siberia, Lake Baikal, as the ideal destination - even though many have not been there.
Maria, 16, is from the historic city of Irkutsk - close to the world's deepest lake - but this week she was enjoying cycling around Novosibirsk and we caught up with her taking a rest and reading a book as she lay under a tree on Lenin Square, in the shadow of the city's Opera and Ballet Theatre, the largest in Russia.
'In summer, I love taking my bike and cycling round Irkutsk at night', she said. 'I love cycling'.
If she wasn't reading a book, Maria - who hopes to study psychology - would be just as happy listening to classical music or watching ballet, she said.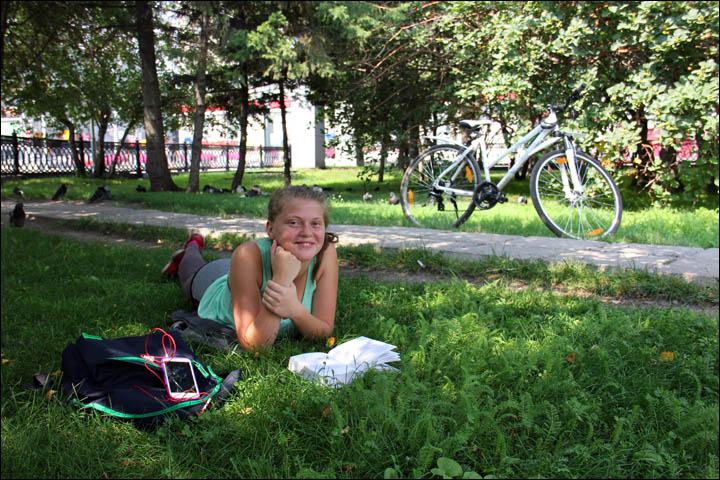 ---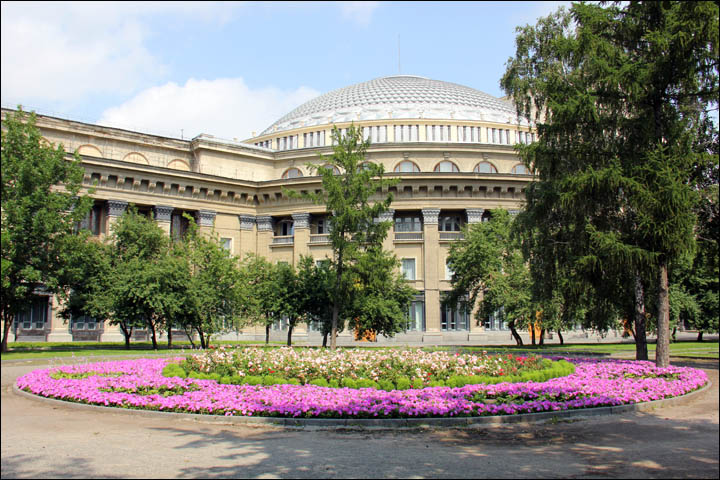 The things that almost everyone suggested as worth doing in the summer in Siberia were visiting lake Baikal and going to Altai Mountains. Pictures here and below: The SIberian Times
Nearby were Kira, 16, and Kirill, 15, also lying in the grass near the cavernous theatre.
'Our dream is to go to Lake Baikal, but we haven't been there yet', said Kirill. 'In summer it's also fun to go to the sea'.
He means the Ob Sea, a vast manmade expanse of water on the Ob River, close to Novosibirsk's scientific town, Akademgorodok.
On another Ob River beach, closeer to the city centre, staff from Extreme Fitness, a popular health and fitness chain in Novosibirsk, were chilling out on the sand. Among them were Anya, 22, Anya, 24, and Ekaterina, 18.
One of the team, Timur, joked the best thing to do in Siberia in summer was book a ticket to anywhere else. But for anyone who wants to see Siberia at its best at this time of year, the consensus was to try the majestic Altai Mountains, still almost unknown to the outside world - not for long!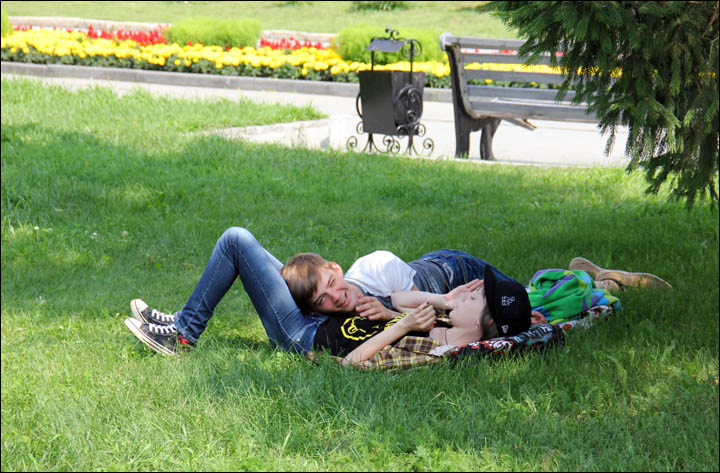 ---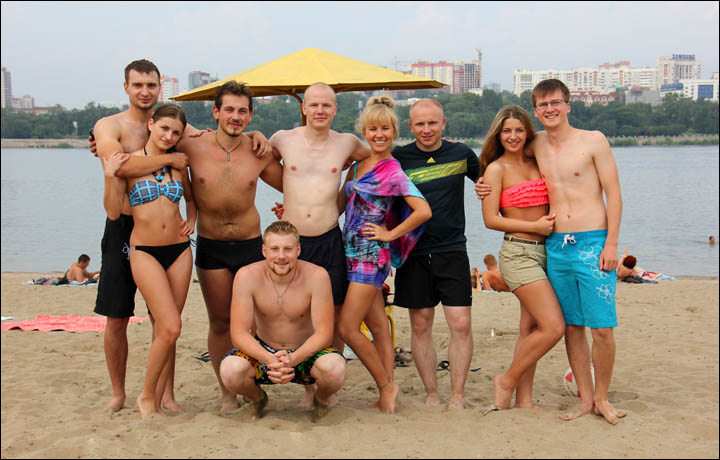 ---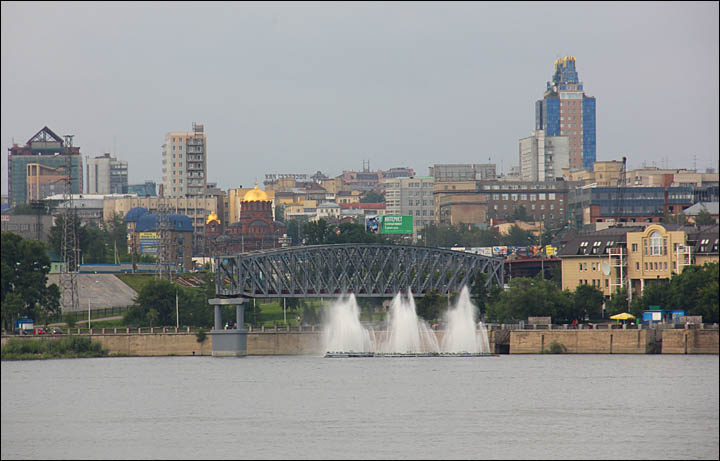 ---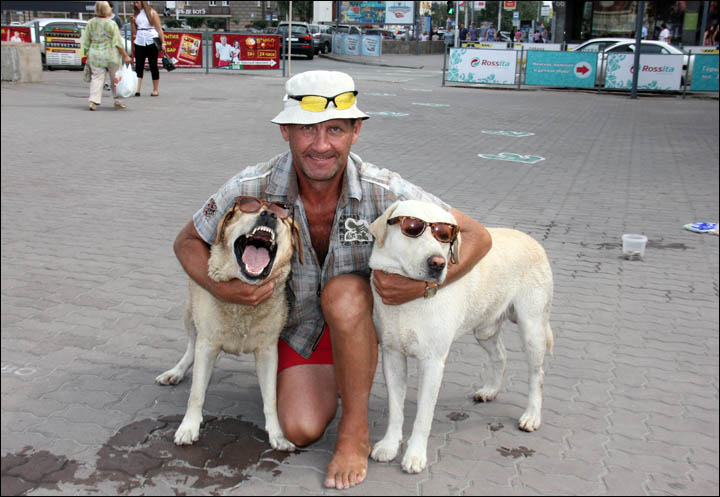 ---