No, its not my hands shaking... its the truck leaning to one side under the load of rubbish bags. Picture: Natalya Kobets
With 24 others, I went out to remove the appalling litter left by tourists.
The Mana is a very popular destination indeed, favoured by rafters from all around Russia and abroad. It is a stunningly beautiful river in the Kransnoyarsk region of Siberia.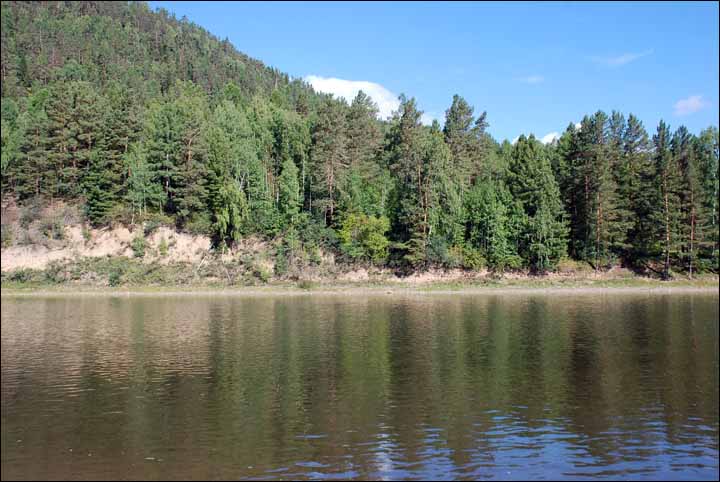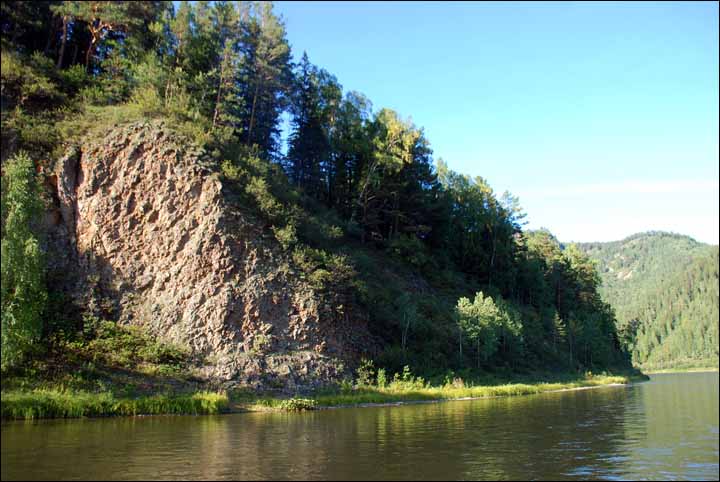 Mana river, Krasnoyarsk region, SIberia. Pictures: Natalya Kobets
Or is it that beautiful? If you look at these pictures with heaps of garbage you would not be so sure.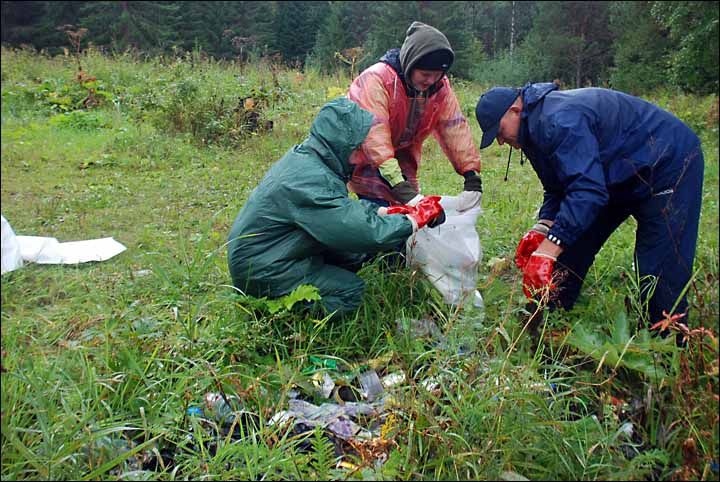 ---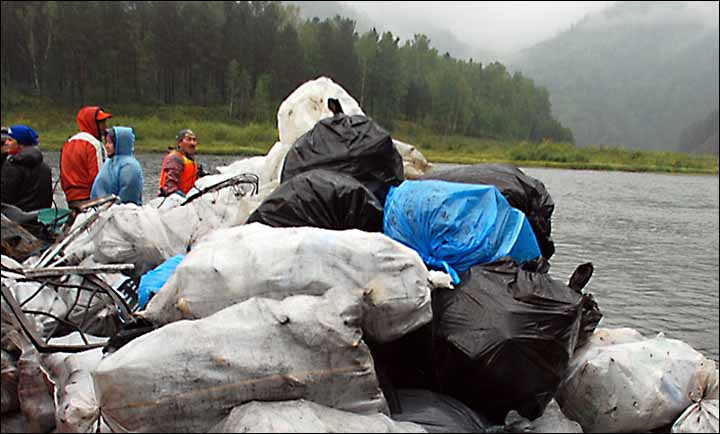 ---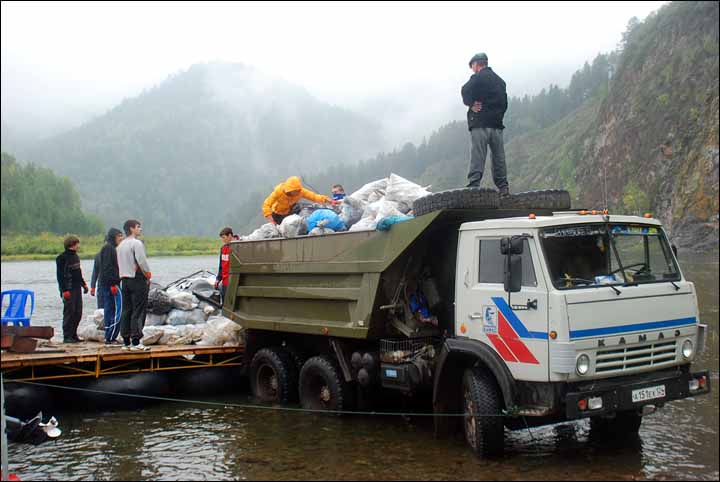 Volunteers on their three-days trip to clean the banks of Mana river, Krasnoyarsk region, Siberia. Pictures: Natalya Kobets
I'm proud for the difference made on our recent clean-up trip. But what bothers me is a thought that the next tourism season will come, and other 'nature lovers' will pollute the river banks and woods all over again.
I have said it before, and want to stress again: If we want to move forward in solving the issue, we have got to apply some complex measures.
First, we need to fine people who can't be bothered to clear up their own mess. I would charge 10,000 (£200) for the first time when they fail to clean up, and 50,000 (£1,000) roubles for the next time.
Second is control. Go on, legislators: the time has come to discuss it and show some leadership and action. Give a boat to a local police patrol, and make them use it at weekends to encourage people to care for this pristine environment.
Next: a better system is needed to gather rubbish and drive it out. Talking about the Mana River, there are not enough organised camping sites with rubbish containers. It's not a big cost to get them - at least people won't litter the bushes and the river bank so much if they have somewhere to throw their waste.
And, yes, as my experience shows on our recent trip, it is a good idea to use volunteer cleaners. But this should come last.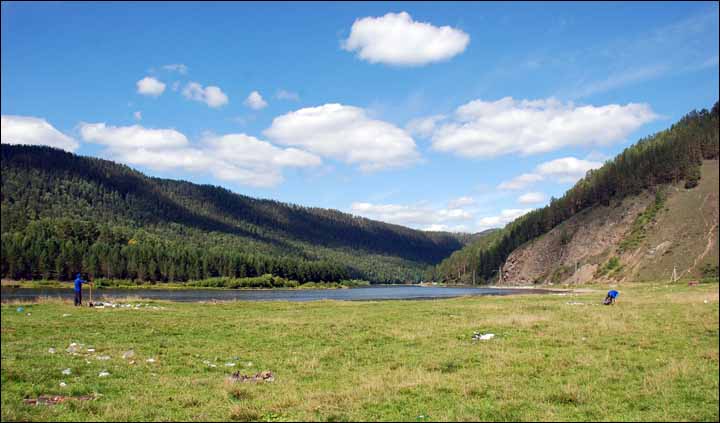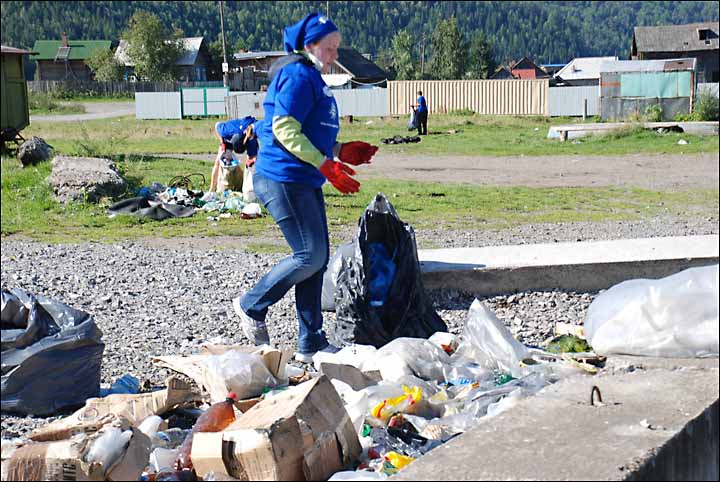 ---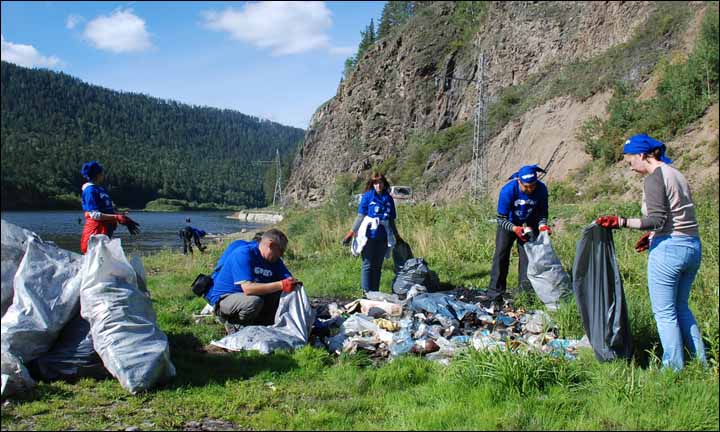 ---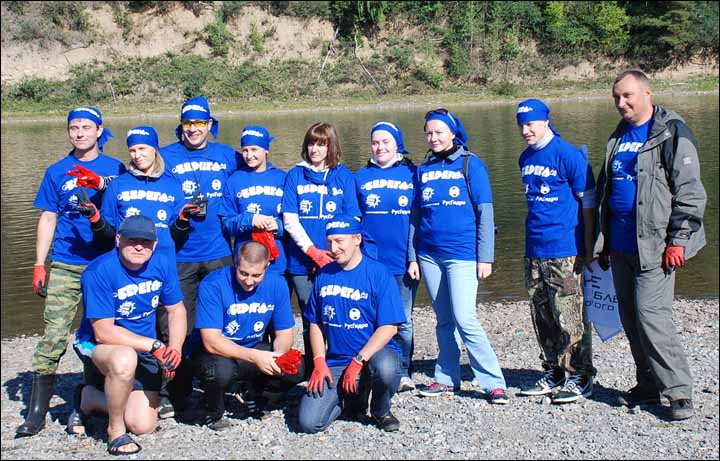 Not scared to get their hands dirty... Volunteers clean the banks of Mana river, Krasnoyarsk region, Siberia. Pictures: Natalya Kobets
We only spent a weekend there. During the first day we gathered 130 huge black bags of rubbish, each weighing about 30 kgs. They were so heavy because of the quantity of cans and glass.
By the end of last day it was four Kamaz trucks, filled with bags, making for more than 7 tons of rubbish.
But really.....
People must find better ways of sorting themselves out. It is a truly basic skill. You go there, have a wonderful time. Now, do let others enjoy the same pristine nature. Clean up.
---
Natalya Kobets, 33, is a Novosibirsk-born journalist, currently residing in Krasnoyarsk.
Natalya works for business magazine 'Sphere of Influence'.
She took part in a recent eco-rafting weekend on the Mana River, one of the most beautiful rivers of this part of Siberia, a tributary to mighty Yenisei River. The rafting trip, which gathered 25 volunteers, was organised by RusHydro (one of Russia's largest power generating companies) and its daughter company KrasnoyarskEnergoSbit (Krasnoyarsk Energy Distributor).