Ice tsunami at the beginning of June at the river port of Dudinka in Krasnoyarsk region was filmed by its residents
'Authors of the video, are you alive?!' said one of the comments to the footage filmed in the river port of Dudinka, in the north of Krasnoyarsk region.
The minute long video shows ice dramatically moving and 'climbing' up the shore, with large chunks of the heavy floe crashing over the sand and rocks.
Several residents of Dudinka, still dressed in their warm clothes, retreat as they realise just how powerful is the might of Yenisei breaking its ice shield.
Krasnoyarsk Ministry of Emergencies said that the video showed the first stage of the ice breaking, and that the river will get clear within about a week from the moment this footage was filmed.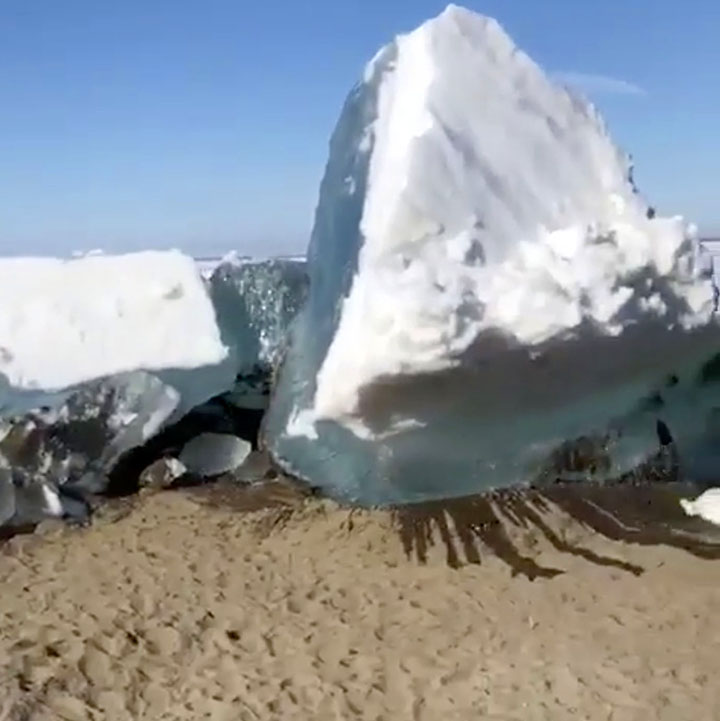 ---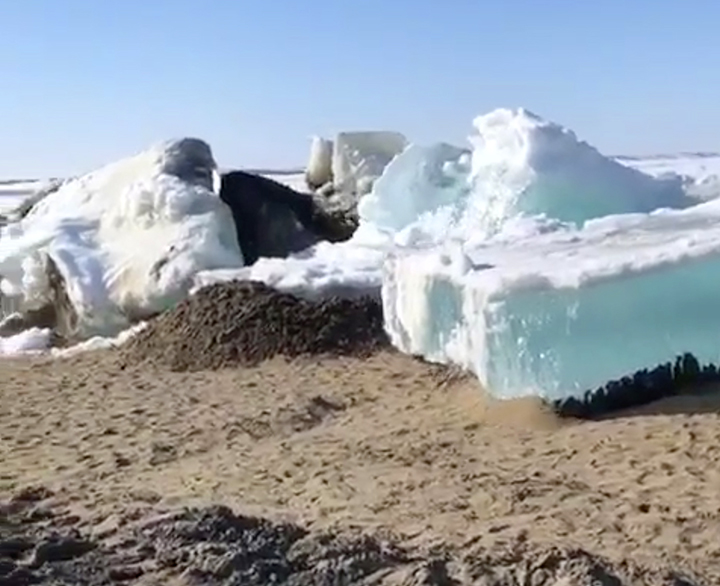 ---
---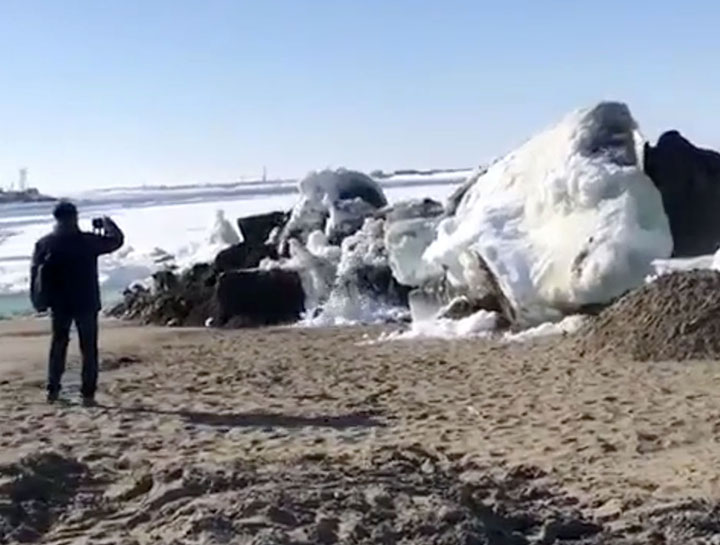 Residents of Dudinka share this impressive - ok, scary! - video of ice breaking on the Yenisei River
---
'Hurray!!!! The ice is cracking, the river is flowing again, it means the summer is finally here!' - cheered resident Aleksandra from Dudinka.
'This is so powerful and scary to watch, I kept expecting some kind of monster crawling out on shore', said a comment on Instagram.
Another posted: 'I never thought the Yenisei can be so powerful.''
Local Nadezhda Asheikina wrote: 'Congratulations, people of the North, your wait was long enough. Summer is finally on its way.'
ICE TSUNAMI DUDINKA
---