'Just taking my flight to Moscow!' A brown bear filmed entering major airport in Kamchatka. Picture: Kamchatka Info
A brown bear alert was raised early in the morning on June at the Yelizovo airport, the main gateway to spectacular Kamchatka peninsula with some of the world's most beautiful volcanoes and glaciers.
The beast was filmed by CCTV cameras walking through the personnel's security gate.
'Look who we have here at 5.30am. And without ID, too!' - says a security guard as he watches the animal confidently walking past his booth.
Residents and visitors in regional capital Petropavlovsk-Kamchatsky were informed about the wanderlust animal, and asked to take extra care when traveling to and from the airport.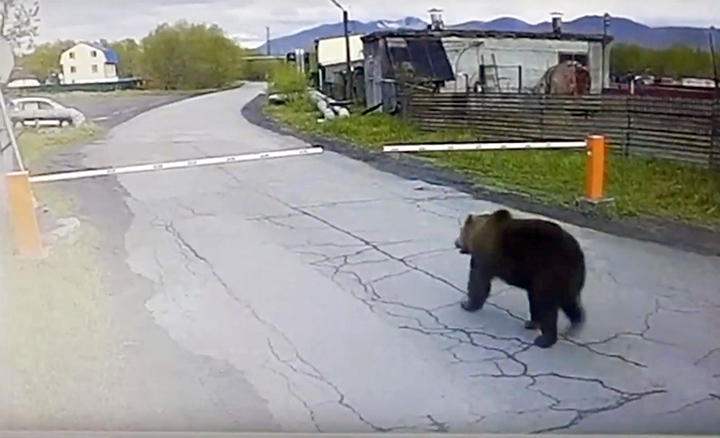 ---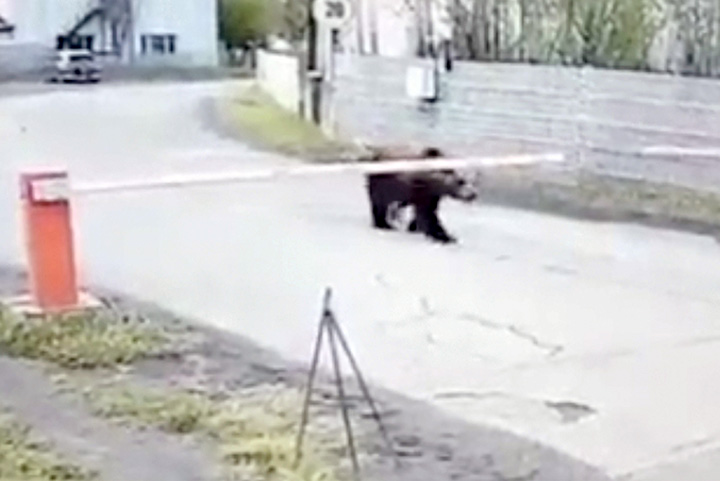 ---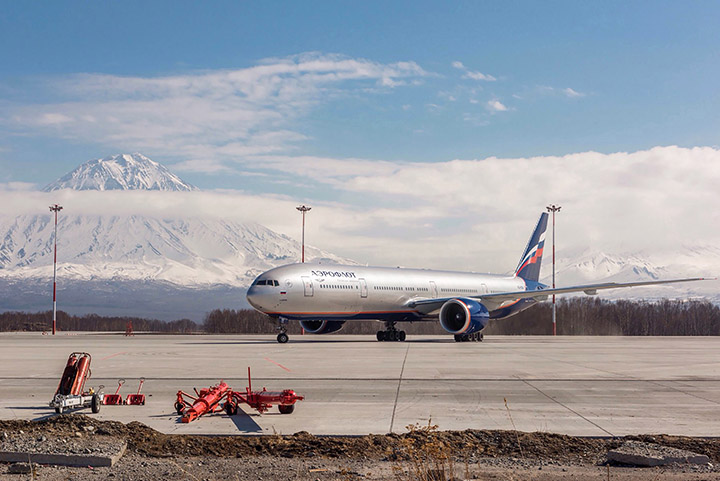 ---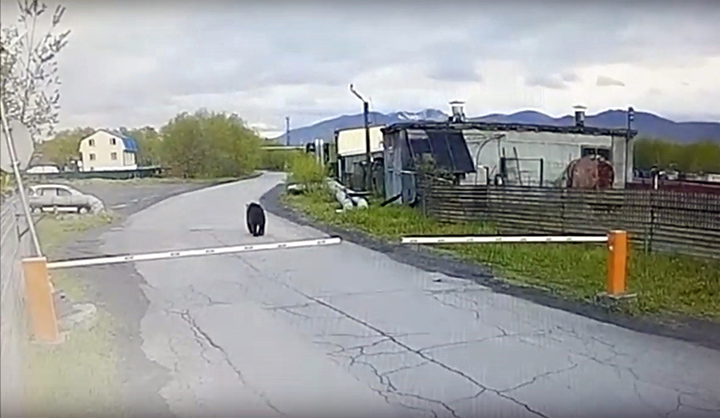 ---

'A brown bear filmed entering major airport in Kamchatka. Pictures: Kamchatka Info, The Siberian Times
---
'Report about a brown bear, walking in the early hours around the city airport was received by Yelizovo ground service. The bear was also seen next to a fuel station and the headquarters of Yelizovo aviation enterprise', said a statement from the administration of Petropavlovsk-Kamchatsky.
'While information about the bear was passed to all relevant wildlife authorities, we are asking you take extra care', the city authorities said.
This summer season two people have been killed in separate incidents by brown bears on the Kamchatka peninsula.
In the first case , a bear attacked and killed a fisherman.
Later a worker from Ozernovsky metals factory lost his life to a bear while walking in woods.
A BROWN BEAR FILMED WALKING PAST SECURITY GATE AT THE YELIZOVO AIRPORT
---