Poachers killed 20,000 reindeer. Picture: WWF Russia
Disturbing images show the scale of slaughter by poachers in the vast Evenkiysky district of Krasnoyarsk region.
Hunting inspectors believe some 20,000 reindeer were shot at 800 locations over a 1,500 kilometre route checked for evidence of poaching.
One killing field is some 6 hectare in size.
Inspectors say the poachers - 'well armed and equipped' - were 'cynical' by shooting without proper targeting.
They found some 300 carcases of deer that had been shot and wounded, and struggled into the forest to die.
Inspectors of the region's State Hunting Control directorate along with police and employees of the Central Siberian Reserve participated in raids with the backing of campaigning group WWF.
They warned of a risk of dangerous disease since many reindeer corpses lie unburied.
Pavel Kochkarev, director of the Central Siberian Reserve, said: 'I have the impression that wild reindeer are shot dead for one particular thing.
'Poachers want reindeer tongues.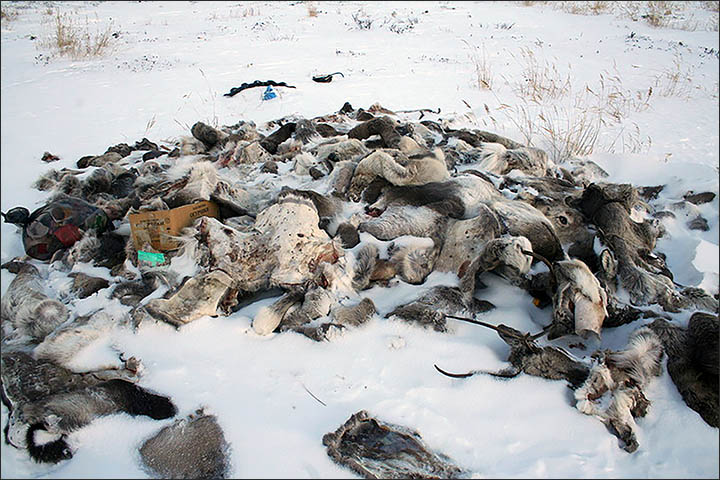 ---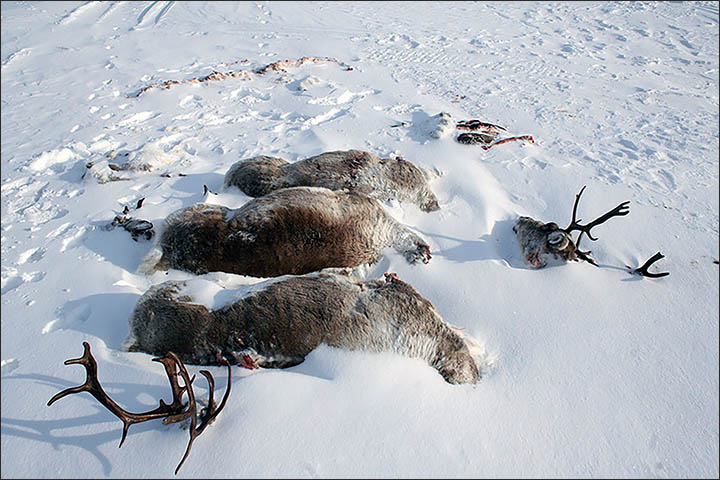 ---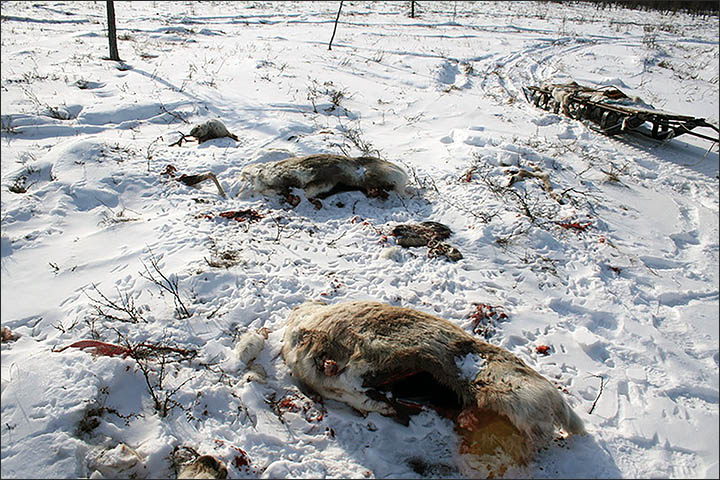 ---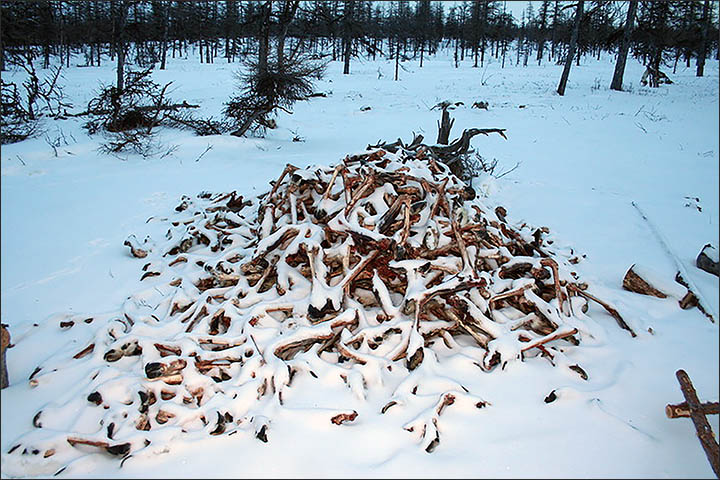 Poachers want reindeer tongues. Pictures: WWF Russia
'They shoot, cut off the tongue, leave the rest.
'If they want, they shoot, chop off the legs, and drop the rest.'

The experts suggest a death toll of some 20,000 in this district and say they lack the resources to tackle the poachers.
Ivan Mizin, coordinator of the Barents department of WWF Russia, said: 'We expected that poaching exists in this region but the reality is horrific.
'WWF Russia will continue to support anti-poaching measures. We are planning to conduct new raids.
'It is also necessary to strengthen monitoring to gain a better understanding of reindeer migration routes, identifying locations where poaching is more likely, and make amendments to existing hunting legislation.'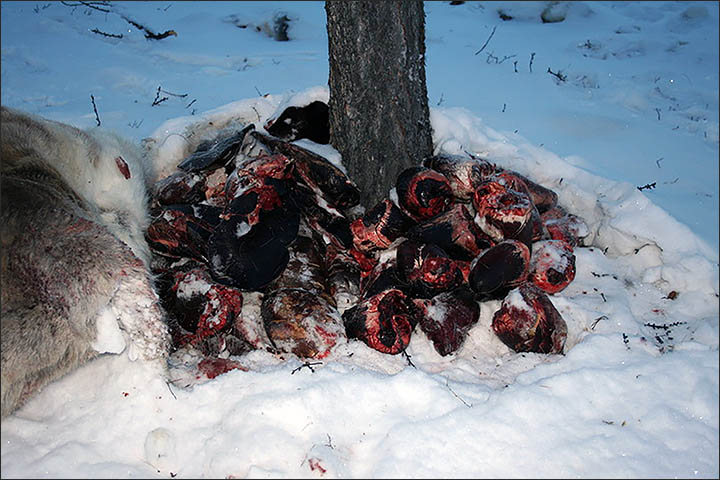 ---
---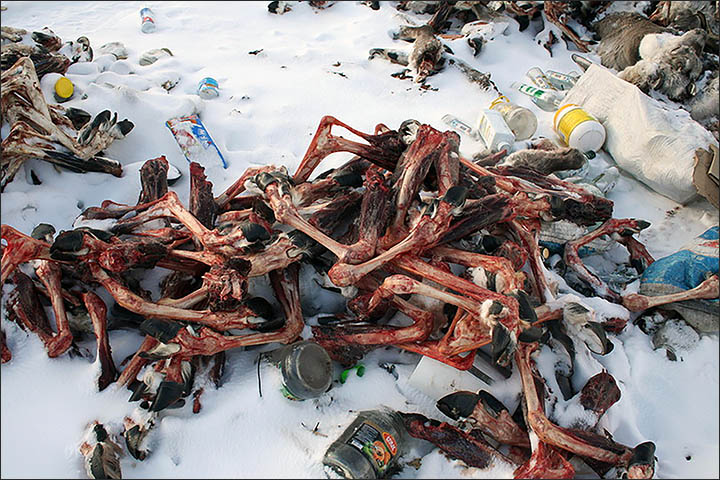 ---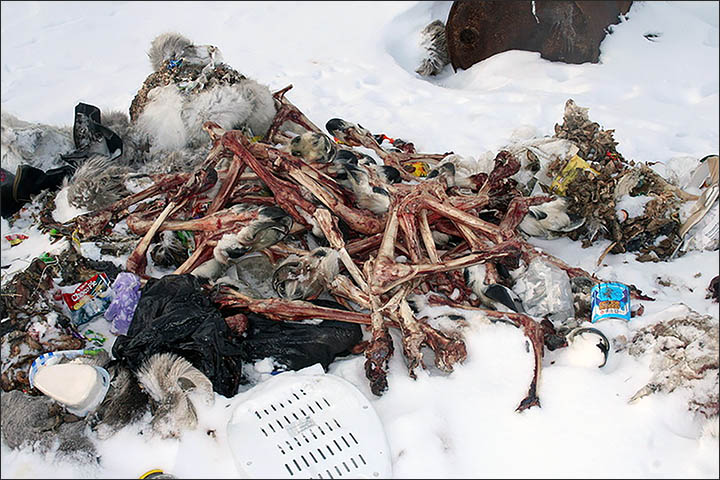 Inspectors found some 300 carcases of deer. Pictures: WWF Russia
The reindeer here are the southern part of the famous Taimyr population, the largest in the world but shrinking fast in size
This latest alert follows reports earlier in the year on the decimation of this huge herd caused by several factors including poaching.
The population numbered 1 million in the year 2000, but is now as low as between 400,000 and 500,000.
Experts have blamed climate change for the decrease, but industrial scale poaching is seen as another cause, posing a real threat to the population's survival.
Expert Leonid Kolpashchikov, head of the scientific department of Taimyr Reserve, warned: 'In 2000, the population of wild reindeer was up to 1 million. During this time, it fell by half.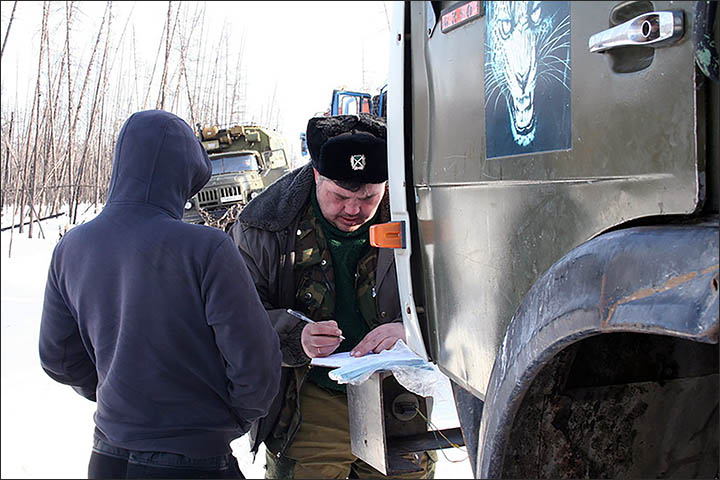 ---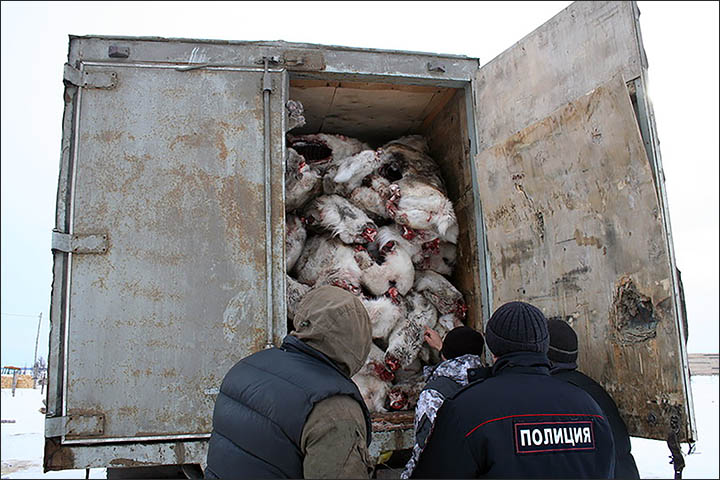 ---
---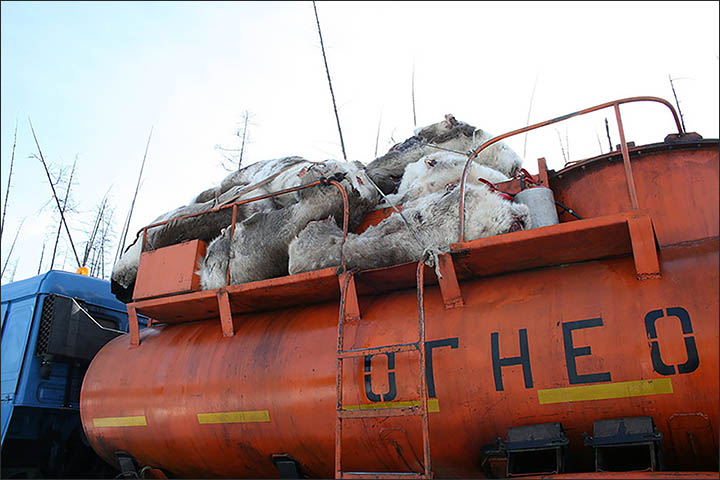 ---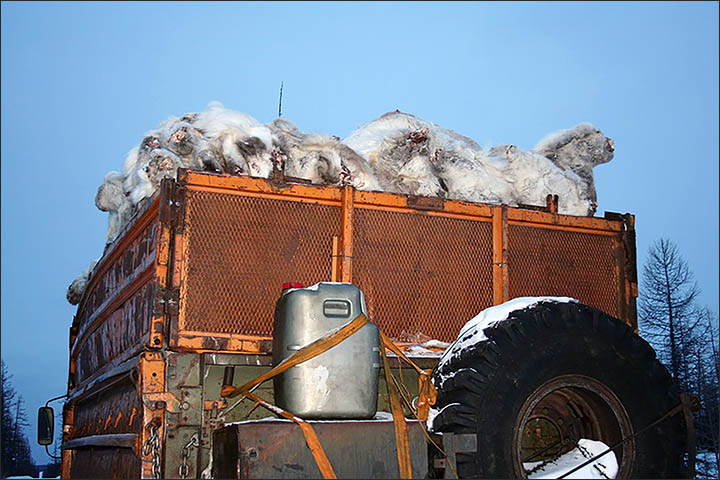 WWF Russia will continue to support anti-poaching measures. Pictures: WWF Russia
'If the situation continues, then by 2020, according to estimates, the population size may be reduced to 150,000 to 200,000.
'At the same time the fate of the reindeer is deplorable.'
At other times of the year, poachers also yank off the antlers of the reindeer which - like the tongues - can be sold on the black market, with Asian countries including China believing in their medicinal and potency qualities.
See our report on poaching on Taimyr here - http://siberiantimes.com/ecology/casestudy/features/f0285-how-poaching-is-killing-off-the-worlds-largest-reindeer-herd-on-taimyr-peninsula/