Dr Marina Leibman, permafrost expert at the Earth Cryosphere Institute in Moscow by the crater. Picture: Andrey Naumenko
The striking holes in the Yamal and Taymyr permafrost peninsulas highlighted around the globe by The Siberian Times have had the scientific world buzzing.
Narrow and deep, all of recent origin, the three known holes have provoked many theories, and methane gas released by a warming climate is seen currently as the most likely explanation. Other conjectures such as meteorites, stray missiles, aliens, or manmade pranks can be put on ice, say the experts.
Now the government of the Yamalo-Nenetsky Autonomous District is planning detailed scientific study of the two Yamal holes.
'At the moment we have no applications from foreign scientists to take part in the next expedition, but if we get them, we surely will consider them all,' said Maria Zulinova, press aide to local governor Dmitry Kobylkin.
Dr Marina Leibman, permafrost expert at the Earth Cryosphere Institute in Moscow, is advising them on the next stage of research.
Having visited one of the holes, she is convinced that a combination of melting ice and 'high organic matter content' has led to methane eruptions.
'We surely have plans to make a further research on these phenomena', said Ms Zulinova. 'Now after the primary research was conducted, we are waiting for Dr Leibman's conclusions to work out the future plan'.
'We will gather a group of scientists, but first we need to understand which specialists should be involved and what the starting point should be.
'It is hard and not very safe to reach the crater, so we need well-prepared people, able to use special climbing equipment'.
---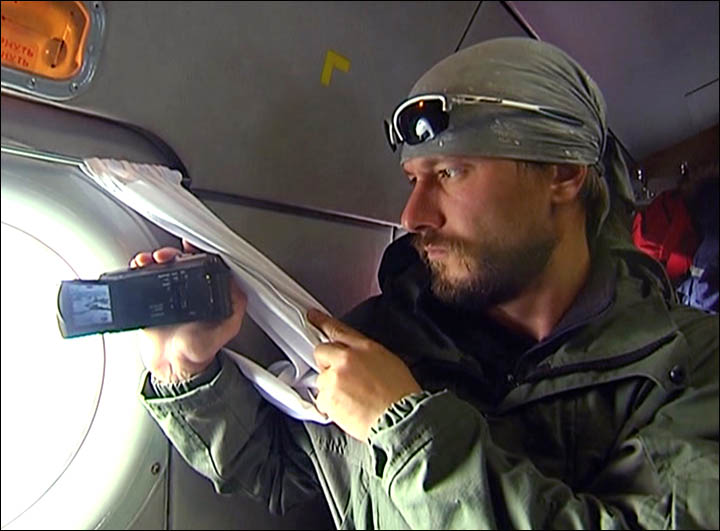 ---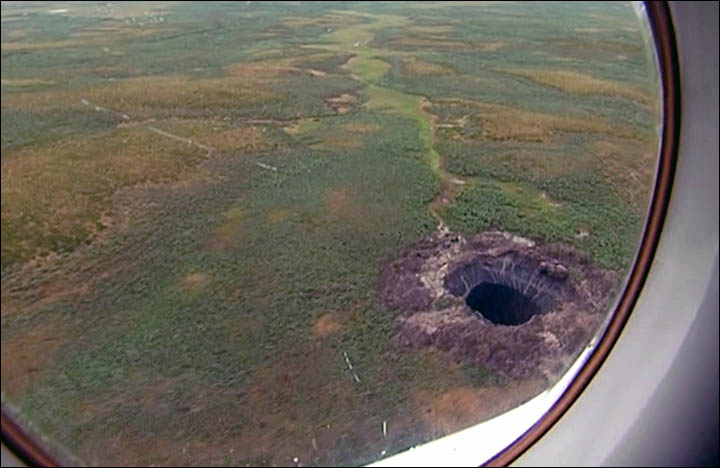 ---
---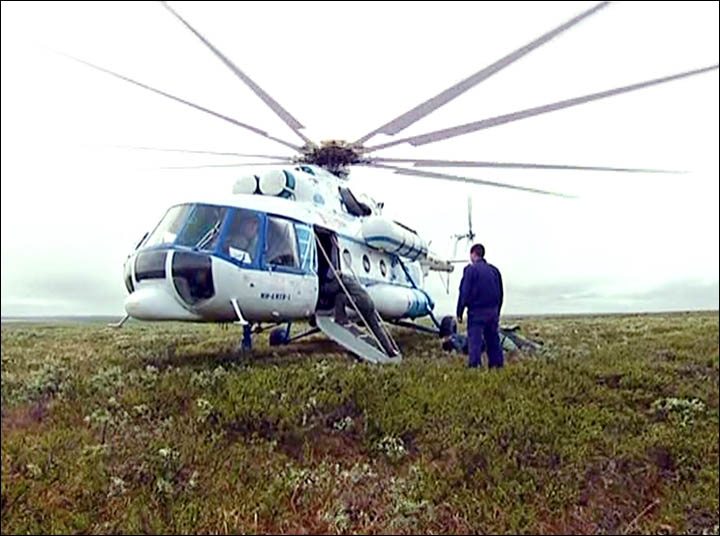 ---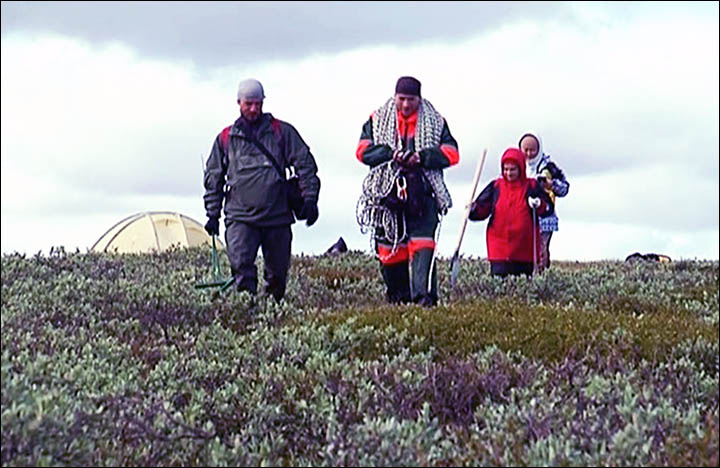 ---
On their way - scientists arrive to take the very first measurements of the crater. Pictures: Andrey Naumenko
Both the Bovanenkovo and Antipayuta craters 'are located in very remote districts.
'There are almost no people, no living facilities and no roads. We can reach these areas only by helicopter', Ms Zulinova said.
Even then on the visit to Bovanenkovo, the helicopter could only touch down some 800 metres from the hole.
'We would like to commit the new expedition this year, but we depend on the weather. There can be snow and frost in September already, especially after the cold summer we have this year.
'And the scientific process is also not so fast. It was only two weeks ago that Dr Leibman obtained the probes, and she needs to study them thoroughly.'
She believes other holes are likely to be found following accounts of geologists dating back to Soviet times.
'Sooner or later we will need to make an exploration, but it will be the next step.
'For now, we just try to gather the evidence of local citizens and reindeer herders'.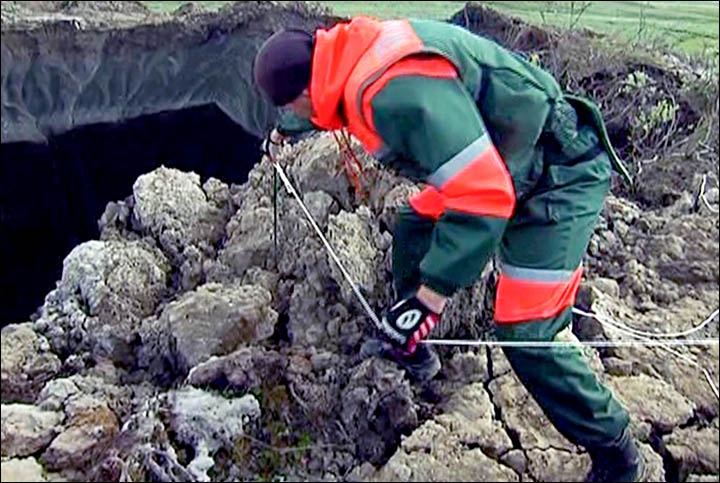 ---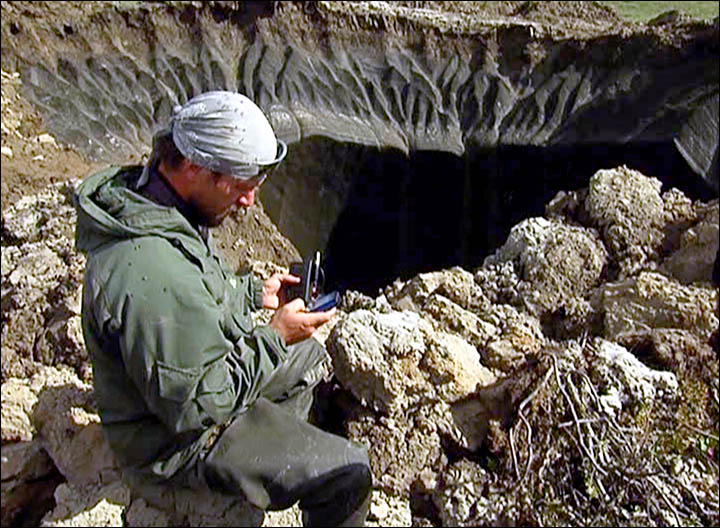 ---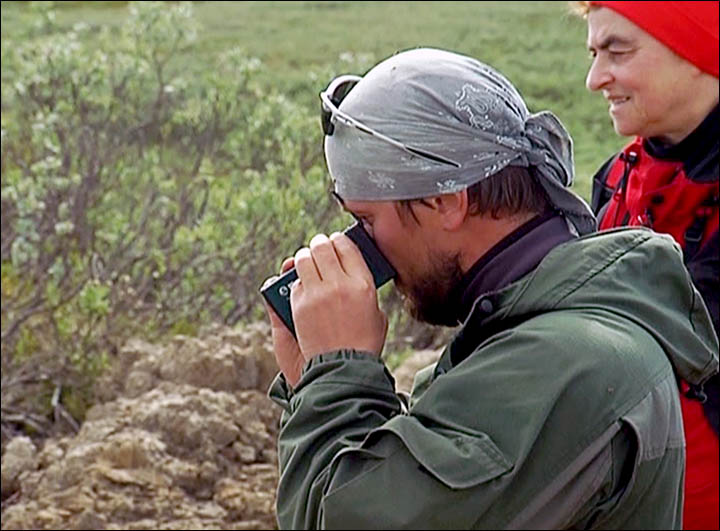 Foreign scientists welcome to join research into Siberia's mysterious giant holes. Pictures: Andrey Naumenko
Dr Leibman told sciencerecorder.com that she is convinced the holes are created by methane gas build up and release.
'Permafrost is one of the important controls. It is necessary, though not sufficient alone,' she said. 'For permafrost areas, high ice content is important along with high organic matter content. We are not sure, but maybe the occurrence of deep-seated gas deposits is also needed.'
She believed this was how some lakes were formed.
'We are in the situation of warming which releases pressure in the ice core'.
'It was an extremely warm year in 2012 which caused a rise in ground temperature.
'The warming of permafrost changes phase composition, creating less ice and more water. Ice contains ice bubbles with higher CH4 and H2S content than in the atmosphere. The release of gas from bubbles locked in the ice and frozen deposits produces this extra pressure'.
Rising ground temperatures - rather than air temperatures - was 'of great importance' in creating the conditions for such an eruption, she said.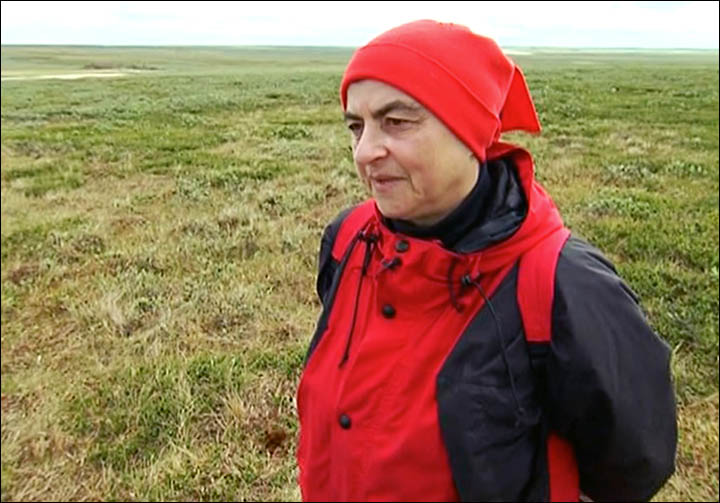 On their way - scientists arrive to take the very first measurements of the crater. Pictures: Andrey Naumenko
Geophysicist Vladimir Romanovsky has claimed the Siberian craters are a type of sinkhole that erupted outwards rather than collapsing inwards, reported Mail Online, citing LiveScience.
A sinkhole is a hole in the ground created by erosion and the drainage of water in an underground cavity.
He explained that whereas most sinkholes suck collapsed material inside ;this one actually erupted outside'.
'It's not even in the (scientific) literature. It's pretty new what we're dealing with', he said.
Ice collected in an underground cavity. Rather than the roof of the cavity collapsing, he believes pressure built up from natural gas such as methane. This eventually erupted out a slurry of dirt, creating a crater in its place.
Our previous stories and videos of the Siberian holes are here and here. Pictures of inside the crater by Andrey Naumenko.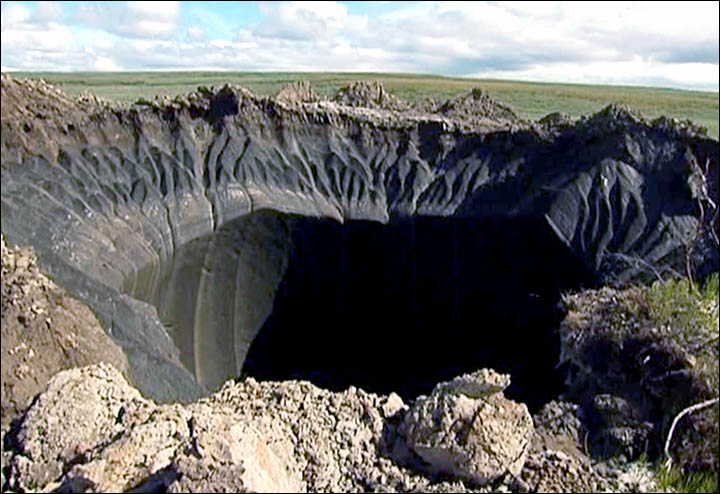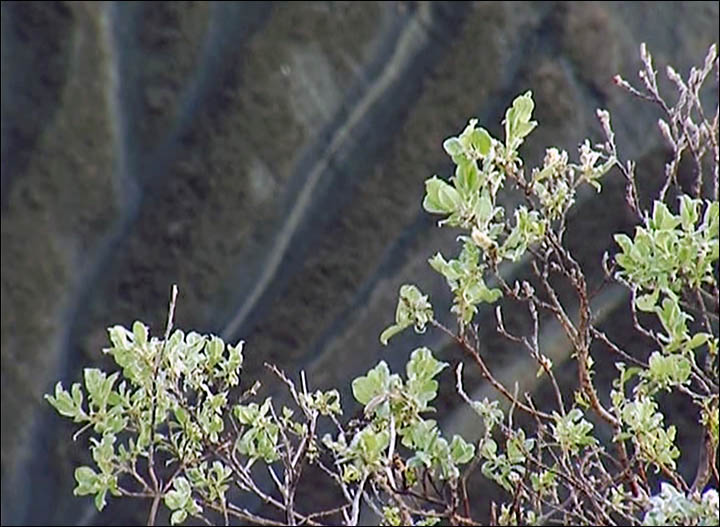 ---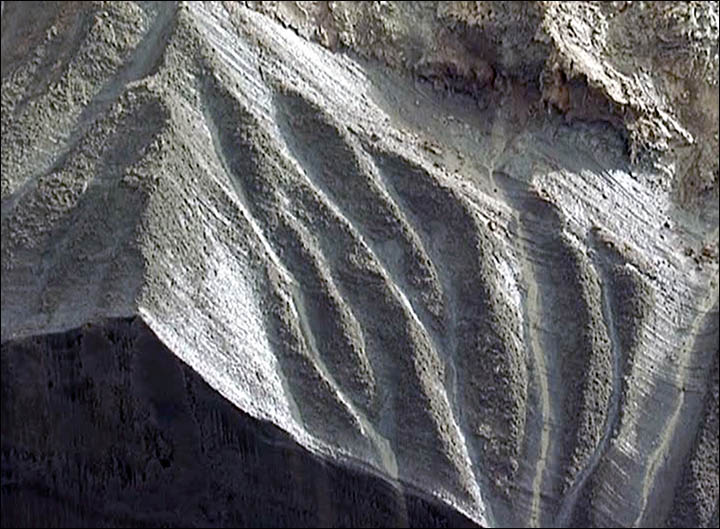 ---
---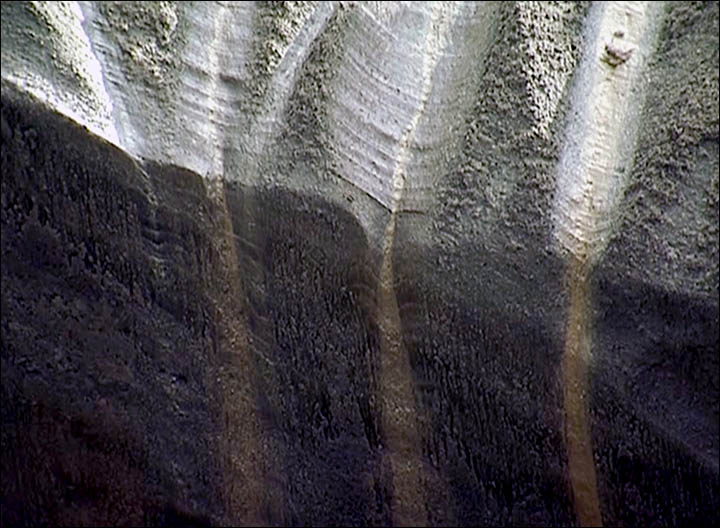 ---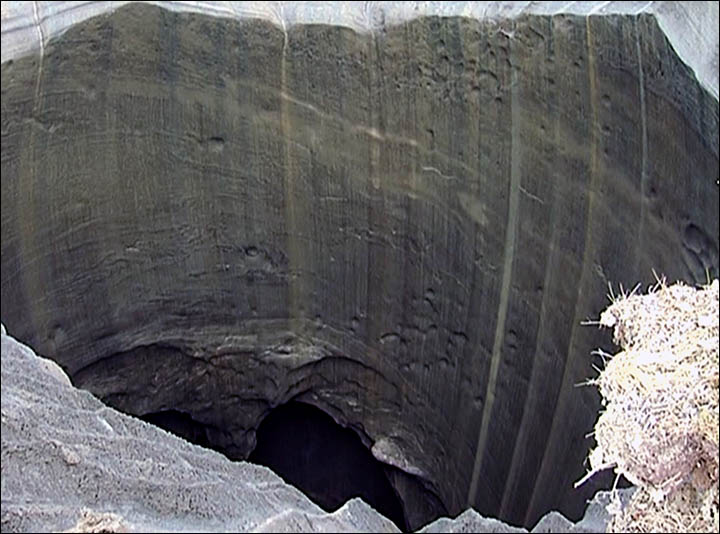 ---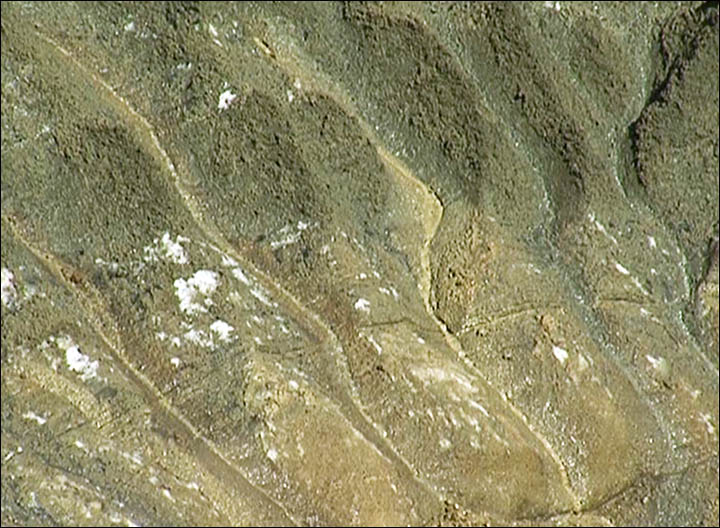 ---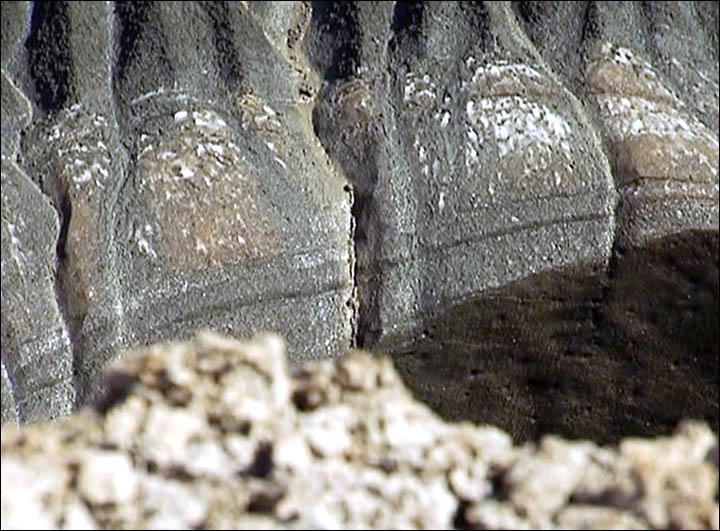 ---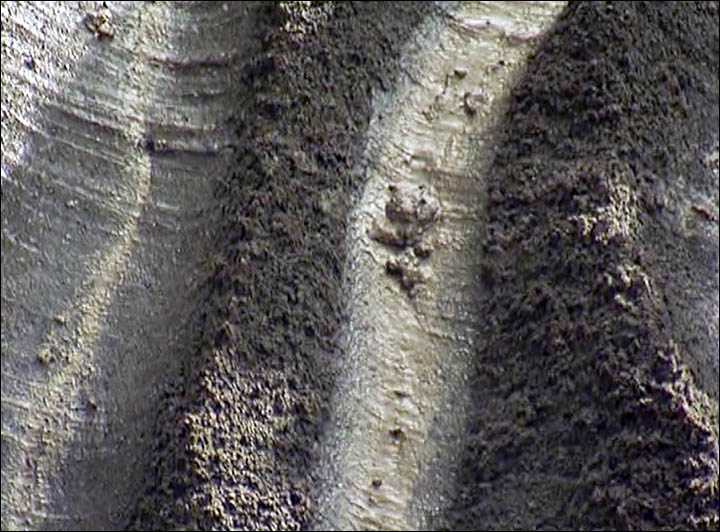 ---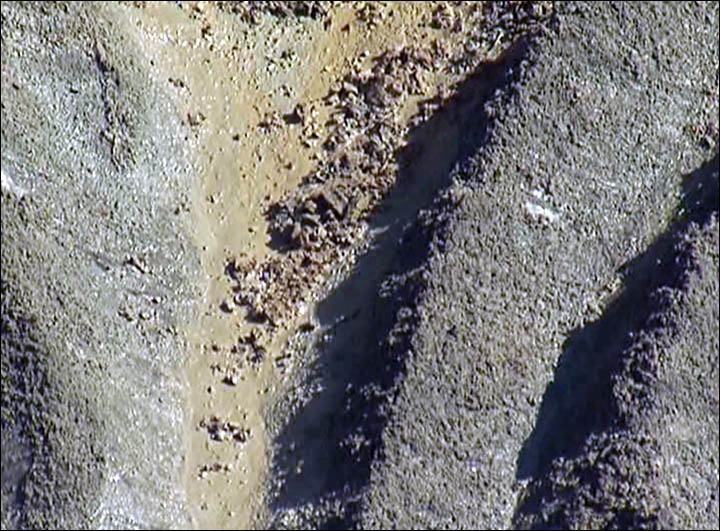 ---