A new method of cancer treatment developed in Siberia. Picture: Institute of Cytology and Genetics
Experts from the Institute of Cytology and Genetics developed a new method of cancer treatment based on their discovery of cancer stem cells markers and their specific features. They showed that it is possible to stop the growth of cancer tumours with the help of DNA bundled with a chemotherapeutic drug.
Researcher Dr Evgenia Dolgova said tumour-initiating stem cells have a distinctive feature, namely that they can naturally internalise fragments of extracellular double-stranded DNA. This feature helps not only to find the stem cells, but even to locates them in the tumour.
The researchers injected a specific fluorochrome dye in the DNA probe, and the cells, which took the fragments of DNA, begin to glow red in a certain spectrum. This helped to identify them.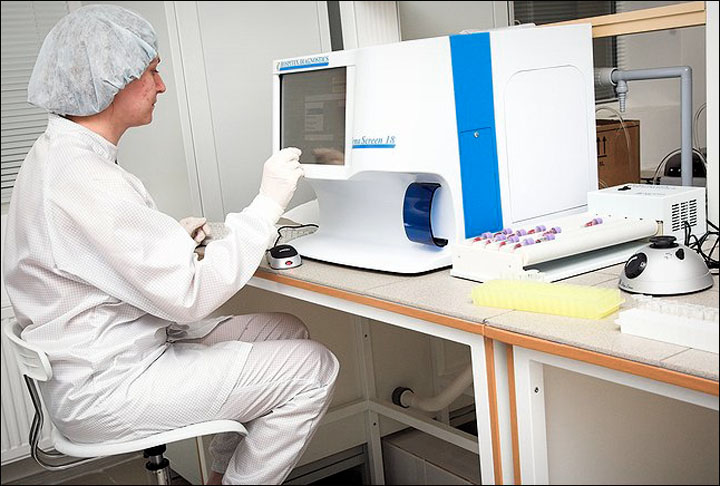 ---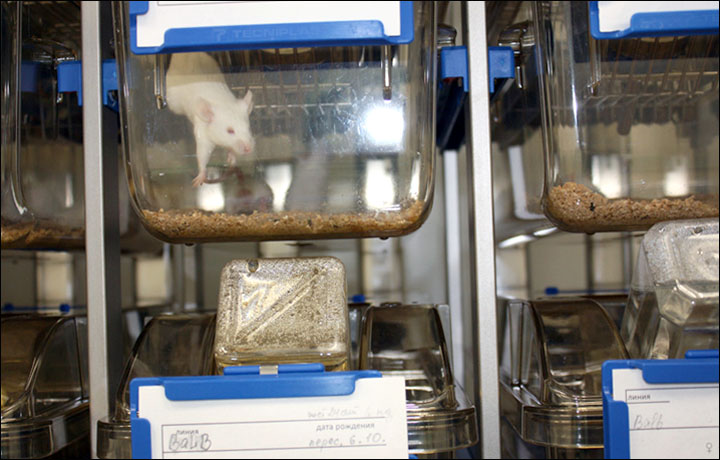 The scientists are working on diagnostic methods based on their discovery. Picture: Institute of Cytology and Genetics
---
During experiments, they found out that DNA fragments 'caught' by stem cancer cells, after exposure to the chemotherapeutic drug Cyclophosphamide, can interrupt the work of the cancer stem cells. The tumour cannot complete the process of reparation and subsequently dies.
They stated: 'We characterised the therapeutic regimen that allows for 50% of Krebs-2 bearing animals to be completely cured, in spite of the fact that Krebs-2 is generally considered a highly malignant and essentially incurable form of cancer. Our analysis narrowed down the timepoints when the therapy is effective.'
The cured experimental mice went on to give birth to healthy offspring.
Head of the Laboratory of induced cellular processes, Dr Sergey Bogachev told journal Science in Siberia: 'We found out that cancer stem cell, which is the cause of the disease, should be killed at the time of recovery after the effects of specific chemotherapeutic medicines. In this period, it is sensitive to the therapeutic regime, which we have developed.
'When the tumour is deprived of such 'organising the centre' as stem cells, the immune system will eliminate residual tumour lesions, and there will be a full recovery.'
Now the Institute of Cytology and Genetics plans to apply this method of destruction of carcinogenic stem cells and undertake further treatment for other types of tumours. The scientists are working on diagnostic methods based on their discovery.
This involves checking the effectiveness of treatment of ovarian and stomach cancer using the universal marker.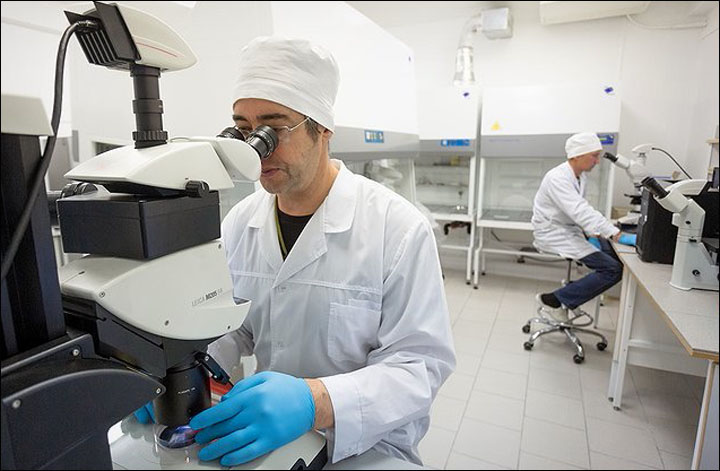 ---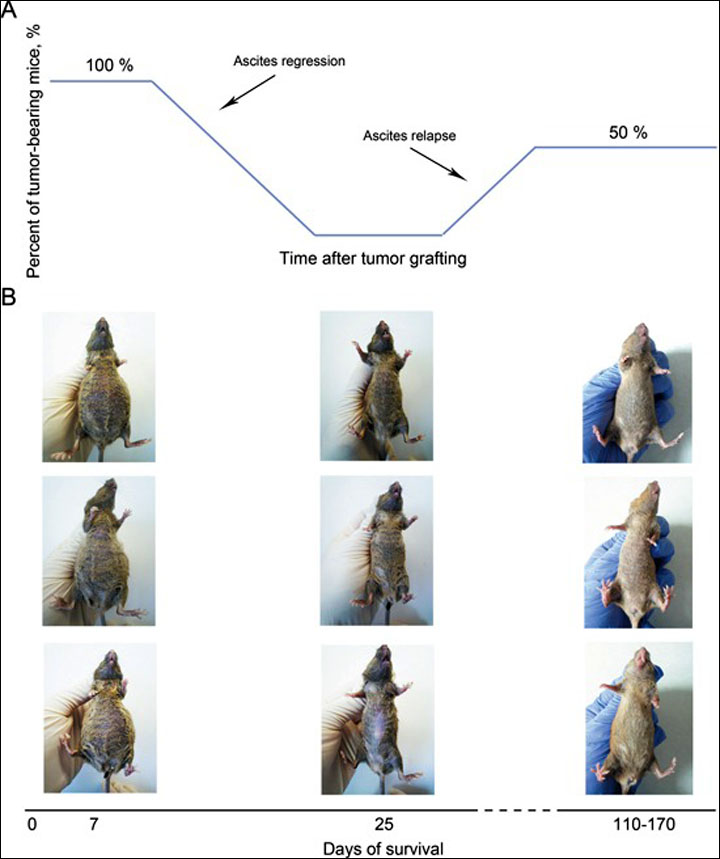 ---

Half of mice suffering from highly malignant and 'incurable' Krebs-2 tumour are 'completely cured'. Pictures: Institute of Cytology and Genetics, OncoTarget
---
Estimating the number of stem cells prior to treatment and after its completion will establish whether the illness is eliminated completely or relapse is possible. If the experiments show the effectiveness of this method of treatment, it can be tested on humans.
The institute is part of the Siberian Branch of Russian Academy of Science.
The results of the ongoing research by this team were published in US medical journal Oncotarget.