Garry O'Connor, pictured on Tom Tomsk website. Picture: FC Tom Tomsk
---
The controversial footballer spoke out after penning a two year deal with a club relegated from the country's top league last season.
Players in Russian football are fitter than in the Scottish Premier League, and can pass the ball better, he explained.
'The First Division here, from what I'm seeing, is quite a good standard, it's maybe a bit like the SPL,' said the 29 year old Scottish international.
'The players are a lot fitter here and there's more of a passing game as well, so it will suit my game a little bit as well.'
He is sure he's made the right decision, despite rumours of homesickness when he played for Lokomotiv Moscow in 2006-07. He was in no doubt about the move to Tomsk.
'I had offers from Scottish clubs and from abroad. I weighed all my options up,' he said. 'It was a family decision. It wasn't a hard one.'
He stressed: 'Tomsk showed a really big interest in me, how they followed my career and the manager really wanted to take me to this club.
'So it was a bit of a no-brainer for me.'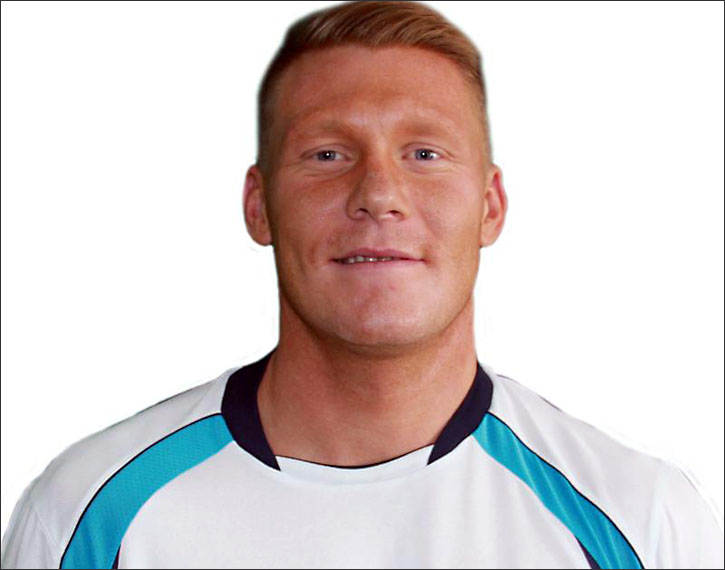 ---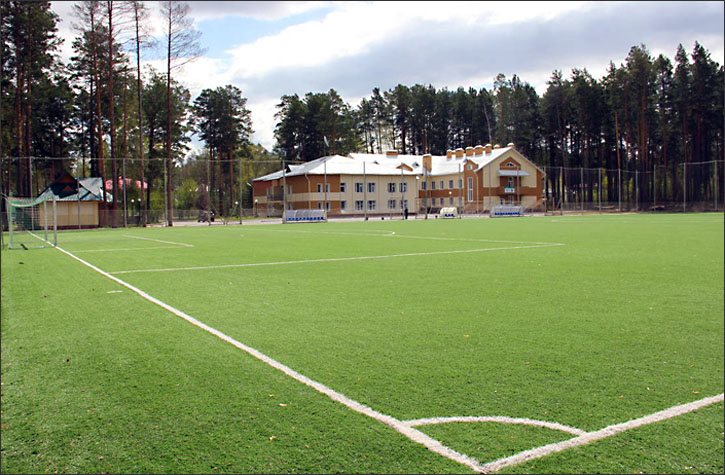 Garry O'Connor, and Tom Tomsk training ground in Western Siberia. Pictures: Tom Tomsk
O'Connor will wear the number nine shirt for his new team.
His departure from Edinburgh club Hibernian follows well publicised court cases, including one where he was convicted of cocaine possession.
Tom is giving him a chance to revive his career in the knowledge of his drugs problem back home.
The Siberian club believes the former Birmingham City star can score the goals needed to lift them straight back into the top flight of Russian football.
A worrying aspect for his Siberian club is that O'Connor now faces the threat of prison in Scotland if he fails to carry out 200 hours of community service in the next six months after being caught with a quantity of cocaine worth £460 UK Pounds.
He is appealing against the punishment. But is not immediately clear how the enforced labour may impact on his duties for his new club.
In an earlier unrelated court appearance in June he was cleared of a £93,500 insurance fraud involving his prized Ferrari car.
O'Connor had an unhappy 15 month spell at Lokomotiv after signing in 2006, failing to hold down a regular place and apparently suffering from homesickness.
His last appearance for Hibs was in an embarrassing 5-1 thrashing by Edinburgh rivals Heart of Midlothian in the Scottish Cup final.
Hearts is owned by Russian-born businessman Vladimir Romanov - a Lithuanian banker - who was rumoured at one point to be interested in taking over cash-strapped Tom Tomsk.
O'Connor has played 16 times for Scotland, scoring four goals.
In his trial for cocaine possession, his own lawyer Greg Farrell admitted: "He is now 29 and should know a lot better."
Sheriff - or judge - Derrick McIntyre warned O'Connor that if he did not carry out the community service within six months he would be sent to jail.
A woman police officer testified that she saw the player using a bank note to snort a white powder.
Later cocaine was found in his possession.
'I would have thought someone in your position, a footballer in the public eye, would have set some example to other people, including your own son,' said the Sheriff.
The previous Scot to join a Siberian club was former Glasgow Rangers player and Liverpool assistant coach Alex Miller, who was fired by Sibir Novosibirsk in April after a run of poor results in his nine games in charge.