Omsk city centre, 'Kolchak' Irish Pub. Picture: The Siberian Times
From 1 September, the airline will double the number of flights.
The move is the latest in a trend that is seeing a remarkable rise in direct international flights to and from Siberian airports, crucial to boosting business links.
Air Astana - seen as one of the best start-up airlines of the former Soviet Union - describes Omsk as attractive for its latest new route because it is 'the largest transport and industrial centre of Siberia'.
The airline already offers flights to and from Novosibirsk, Siberia's largest city, along with other Russian destinations of Moscow, St. Petersburg, Samara, Kazan and Yekaterinburg.
From 16 July, a Fokker 50 turboprop aircraft with a 50-seat capacity will fly passengers from Astana to Omsk and back on Mondays and Wednesdays.
The flight time will be one hours and 35 minutes.
From 1 September, an Embraer 190 will be used on Thursdays and Sundays, with seats for 98 passengers including nine in business class and a 50 minute flight time.
Return economy fares will be under 6,000 roubles including taxes, says the airline.
Ultra-modern Astana, built since the collapse of the Soviet Union, is increasingly seen as a major business centre in central Asia but the city also offers both tourism and transit possibilities.
The airline is jointly owned by the Kazakhstan government, with 51%, and British multinational BAe Systems, 49%.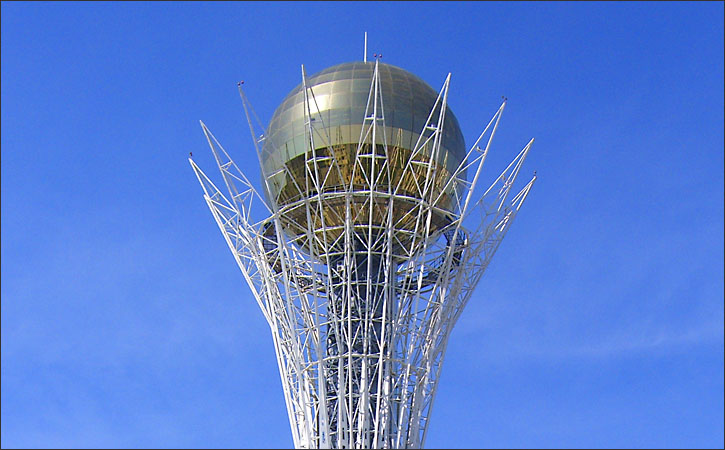 ---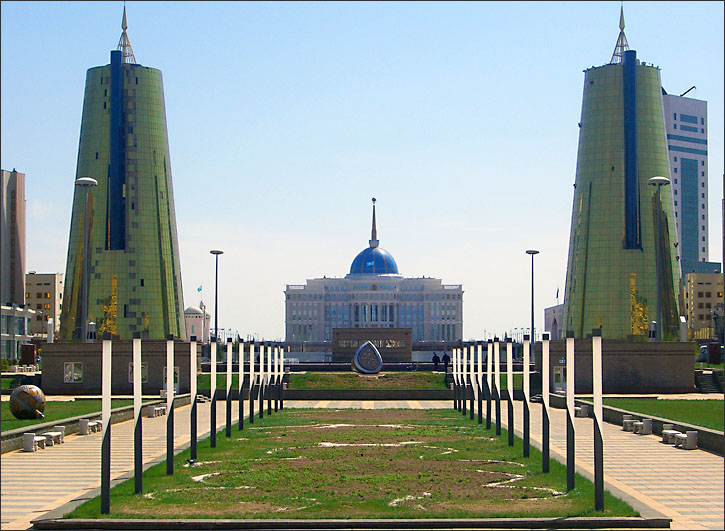 General views of Astana, Kazakhstan. Pictures: The Siberian Times