Almost no facilities in Listvyanka to sufficiently cleanse the sewage. Picture: Yana Rudavina
The latest warning on pollution at Baikal - this year marking its 20th anniversary as a UNESCO World Heritage Site - comes from the Limnological Institute of the Siberian branch of the Russian Academy of Sciences.
Researchers has identified domestic sewage from hotels and camping sites on the lake's shoreline. They said there were almost no facilities in Listvyanka to sufficiently cleanse the sewage. All samples showed chemical and microbiological contamination, including fecal.
The experts say that a downward trend registered in the lake's ecosystem since 2011 have now reached the proportions of an 'environmental crisis' at 25 million year old Lake Baikal.
Spirogyra, an algae unusual for the lake, is growing actively, while unique fresh water sponges that play a huge role in the lake's well-being are dying.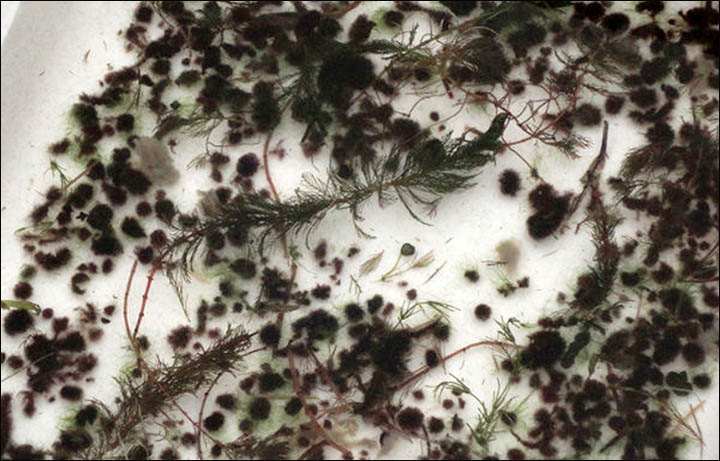 ---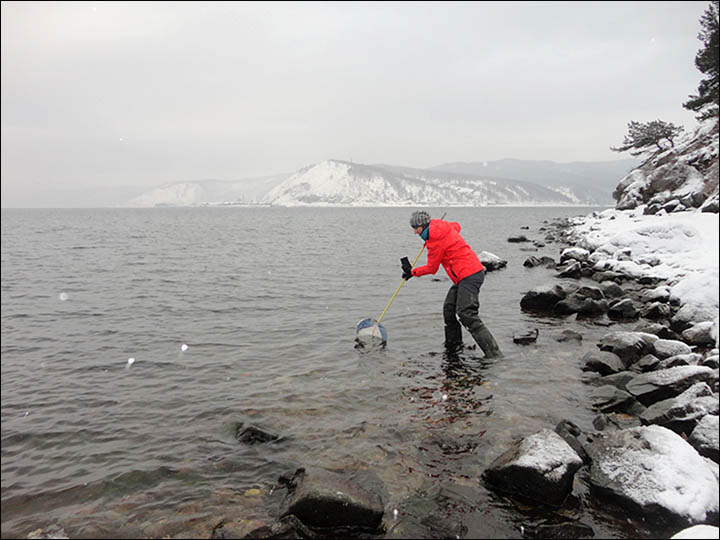 New algae was found in Baikal waters. Pictures: Science First Hand
They discovered dark maroon balls 0.5-1.5 cm in diameter in samples of Baikal water. These were made from a huge amount of cyanobacteria including spirogyra and diatom algae, and they are thriving at a depth of 20 to 35 metres.
The researchers blame human activity on the shore, said local media reports. For example, domestic sewage rich in phosphorus is nurturing spirogyra.
In November 2014 West Baikal prosecutor's office started inspecting all the cleansing facilities collecting sewage on south-west shore of Baikal.
In March 2015, the prosecutor's office filed five cases demanding an end to violations in the operations of sewage cleansing facilities in the villages of Listvyanka, Angasolka, Kultuk, Slyudyanka and the city of Baikalsk.