River Molchanka turned red in Tyumen region. Picture: TSN channel
Pictures show the unnatural red colour of the river amid fears of a leakage of contamination from a factory.
However, experts say they so far cannot pinpoint the cause of what state news agency Itar-Tass called a 'Biblical bombshell'.
Residents in Tyumen region complain that the authorities are slow to ascertain whether there are health risks.
Maria Parashchenko, from Novotarmansky village, said: 'The River Molchanka turned red, or red-orange about a week ago.
The unusual colour is best noticed between the settlements of Novotarmansky and Molchanova.'
She said: 'The colour doesn't seem to change in hue or intensity.'
Another resident said: 'This could be very serious.'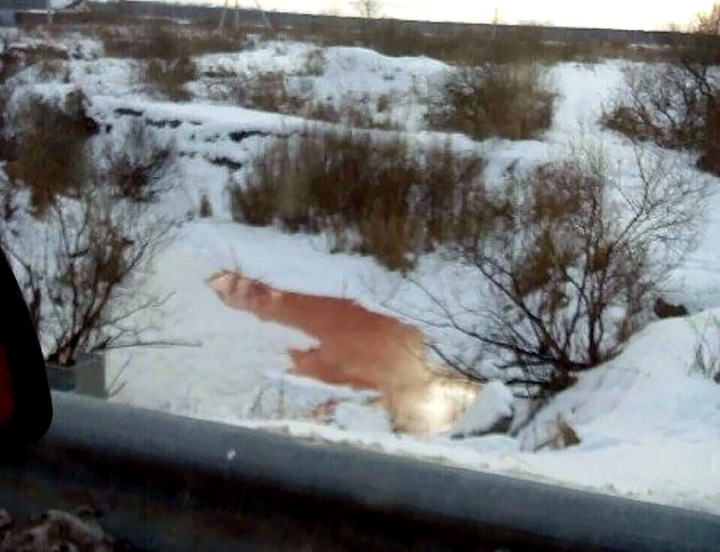 ---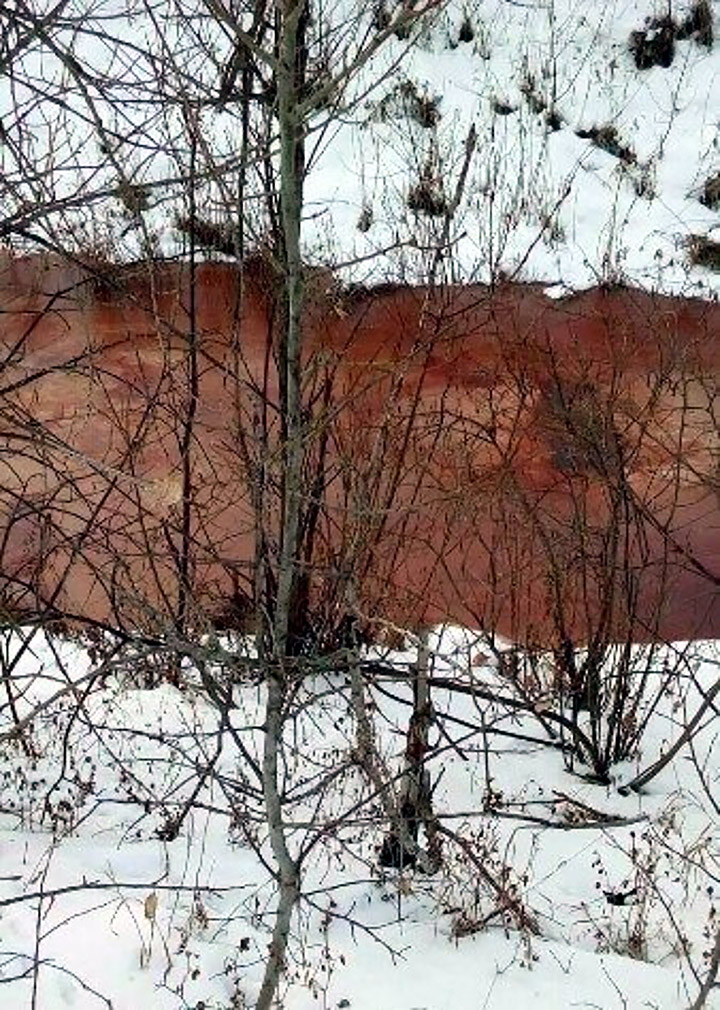 ---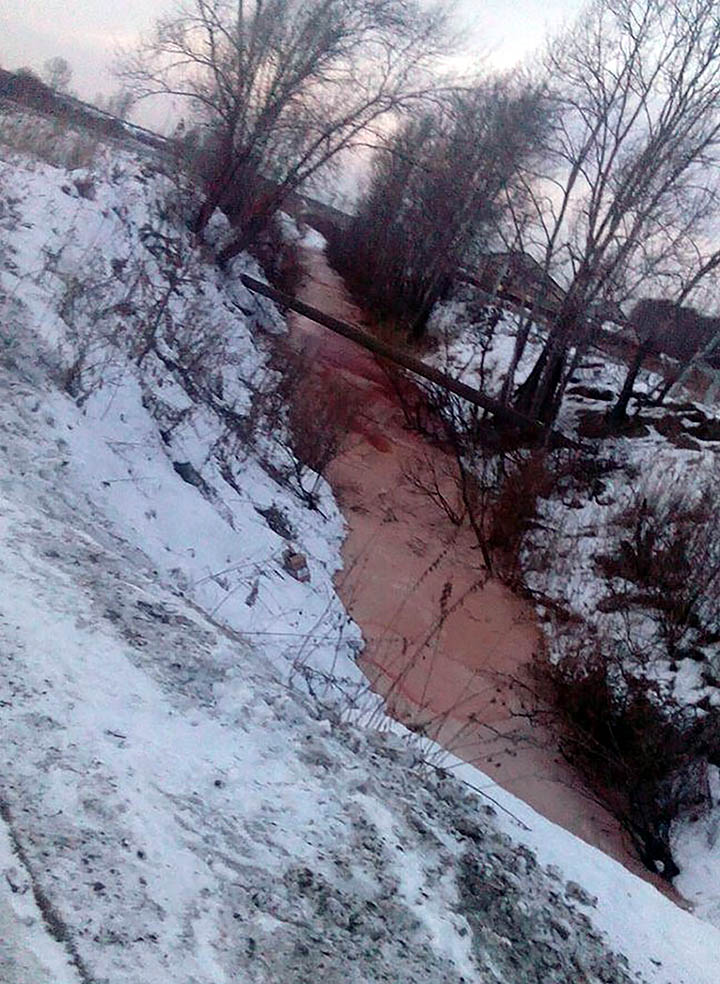 Laboratory test results are expected to be ready by the end of this week. Pictures: The Siberian Times
---
Alexander Rein, head of Tyumen Region Water Resources and Ecology Department, told local Tumix news portal: 'We are still to define the source of contamination.
'Officials from the State Supervision Authority and Tyumen region administration are driving along the river, checking if this could have been caused by a dump from an enterprise.
'Water samples have been taken all along the contaminated area.
'We are working on the issue and hoping to get to the bottom of it within next 24 hours.'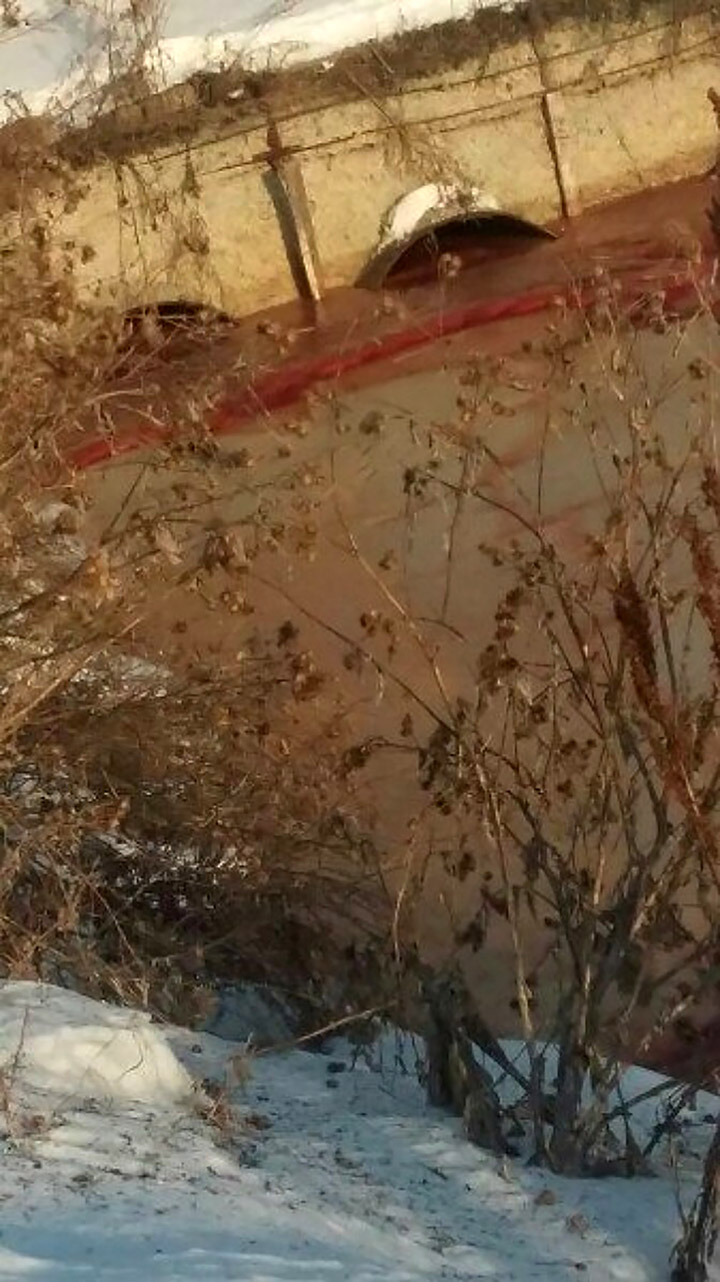 ---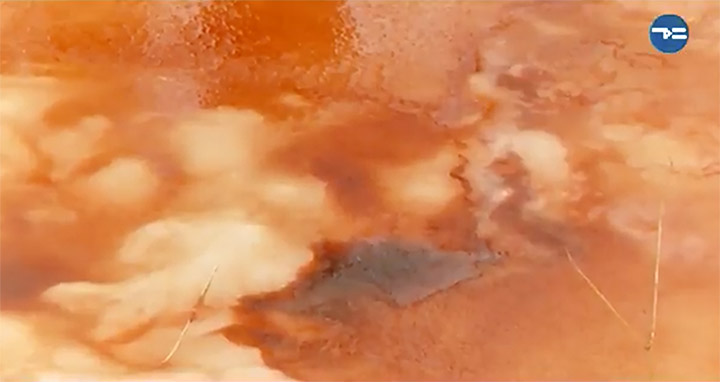 River Molchanka in Tyumen region. Pictures: The Siberian Times, TSN channel
---
Another regional official Irina Miteva said: "Team of experts examining the area found no trace of sewage discharges.
'Extra water samples were taken.
'Laboratory results will be ready by the end of this week.'
Locals are worried that the pollution will flow downstream and could poison reservoirs supplying the oil-city of Tyumen.