'Some of the birds died before the washing, and some during the washing. It was a huge stress for us'. Picture: Dmitry Lisitsyn
A 'bird hospital' was set up by Sakhalin Energy, operator of Sakhalin-2, after the ecological disaster when vessel Nadezhda spilled its cargo into the sea.
Larisa Yamomoto, PR manager of Sakhalin-Energy, said: 'On 2-3 December, 69 birds covered in fuel oil were delivered to rehabilitation centre, with 10 more on 6 December. Unfortunately, 60 birds died because of strong poisoning with oil products.'
Nine birds from the original batch are being nursed in a special aviary and it is hoped they will survive.
The Pelagic cormorants, along with Red Book Steller sea lions, suffered from the oil slick from the Nadezhda which ran aground close to Nevelsk carrying 800 tons of diesel.
'Our employees did everything possible,' Larisa Yamomoto said. 'Unfortunately, our experience only reaffirms that of ornithologists across the world. Such birds hardly ever recover. And it was not about how fast they are delivered to us, but the amount of oil they had swallowed in Nevelsk.'
'A lot of oil products got to their bodies through eyes and beaks. Pelagic cormorants are aquatic and that's why intoxication was both internal and through their skin. The birds got to us already strongly poisoned.'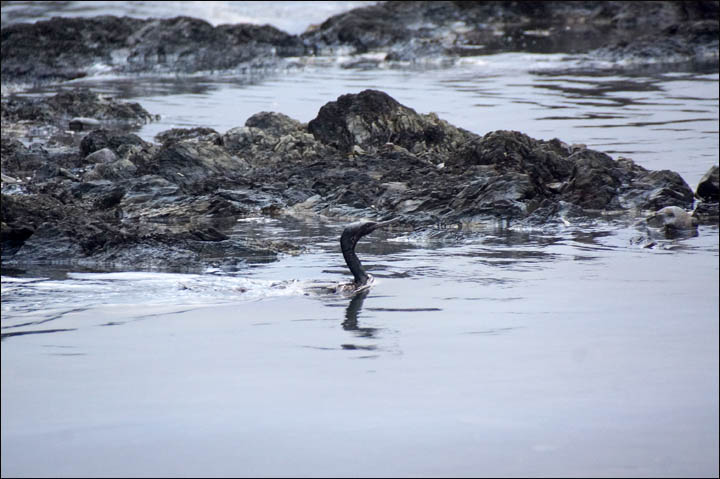 ---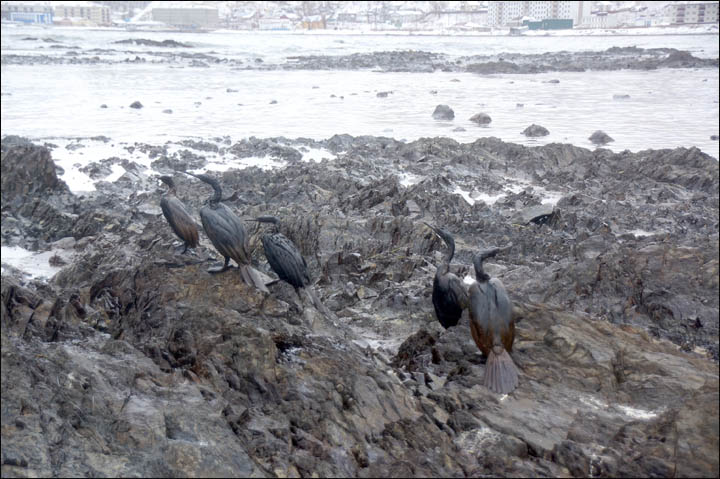 ---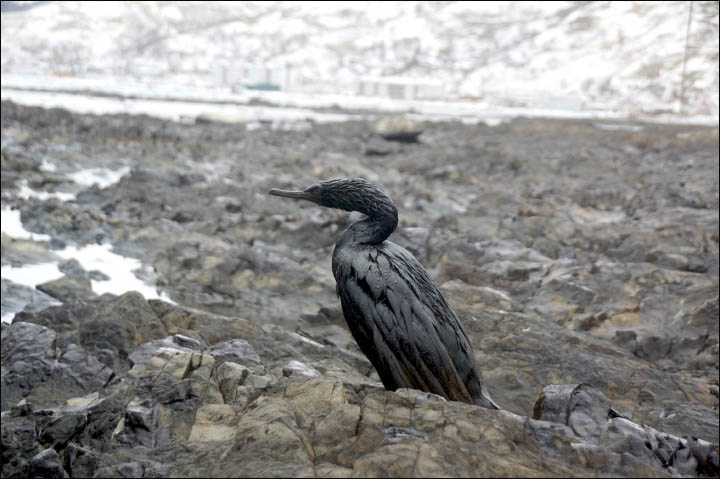 ---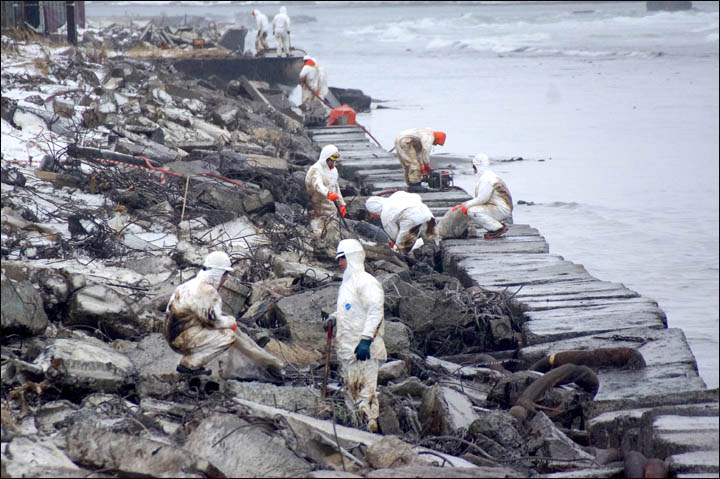 ---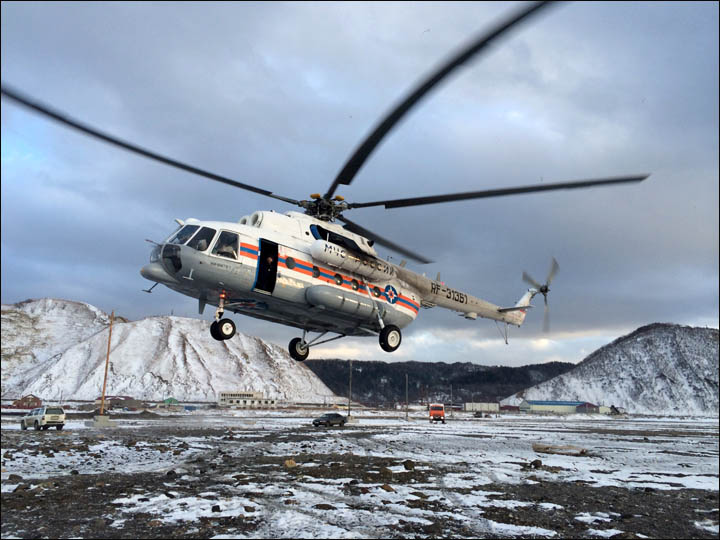 Rescued birds die despite efforts to clean them after major slick from tanker on coast of Sakhalin. Pictures: Dmitry Lisitsyn, Vyacheslav Kozlov
---
Yulianna Kiselyova, an employee of Sakhalin-Energy, who helped in the mercy mission, said: 'We were working in teams. One person held the beak because cormorants didn't want us to wash them, a lot of people were pecked. They were fighting but we resisted.
'It was a lot worse when a bird stopped fighting when they were too weak. Two people washed a bird, and the third poured water. We needed lots of water, the oil came off them endlessly. Some of the birds died before the washing, and some during the washing. It was a huge stress for us, too.
'Even the men were very upset when a bird who they were trying to clean died.'
The cormorants were found sheltering from icy north-west winds at the slick site.