Oksana Meznikova, 54, was to leave her hous because there is othing to breathe there. Picture: Vesti Irkutsk
Oksana Meznikova, 54, was the first to notice a strange smell - seemingly like a mixture of gasoline and an unidentified chemical. She opened all her windows and vents but to no avail.
State inspectors arrived and found no major problem but said it could have been a barrel of paint having spilled. Oksana was unconvinced as her house plants died. She moved the family to rented accommodation nearby.
Dmitry Bogdanov, 26, Oksana's son, said: 'I went out to the street, and almost lost consciousness. I called the ambulance, and they brought me to hospital.' The diagnosis was - acute toxic poisoning. He required one week's treatment.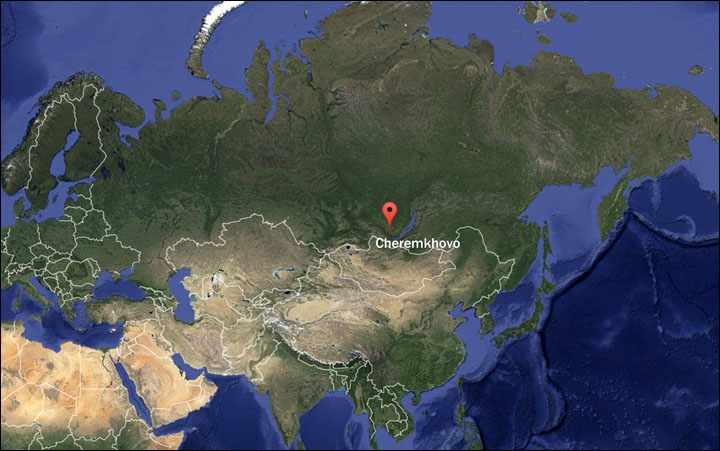 ---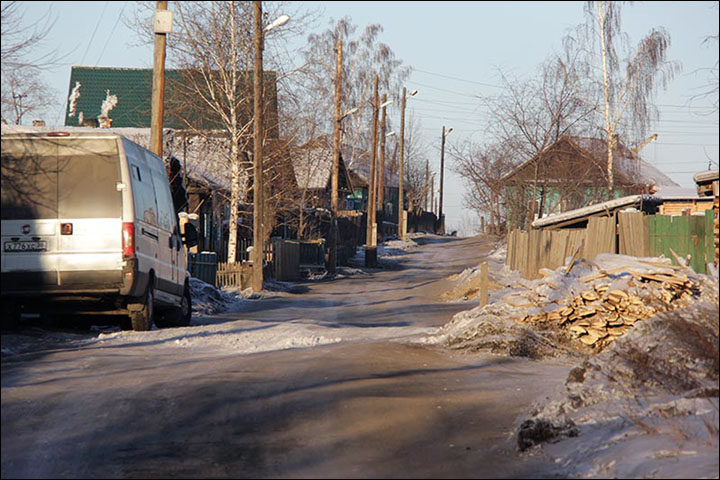 Cheremkovo lies on a significant coal deposit, part of the Irkutsk basin. Pictures: The Siberian Times
Another resident nearby Olga Voitishenko, 37, a mother of one, said: 'We are afraid that one day we will go to bed and never wake up. I fear for my child.' She invited inspectors from Rospotrebnadzor, in charge of protecting consumer rights in Russia. They could not identify the gas but said it was 60 times over allowable levels.
Another neighbour said: 'I started having headaches, which I'd never known before. And just like the others, my leaves fell off my pot flowers. I used to have a Monstera growing up to the ceiling.'
The resilient plant suddenly wilted. 'Now all the leaves on top turned yellow with black spots, as if burned. All the vents are open for my children, so they do not get sick.'
One theory is a methane gas leak. The area lies on a significant coal deposit, part of the Irkutsk basin. Yet methane is not seen as a problem in this deposit.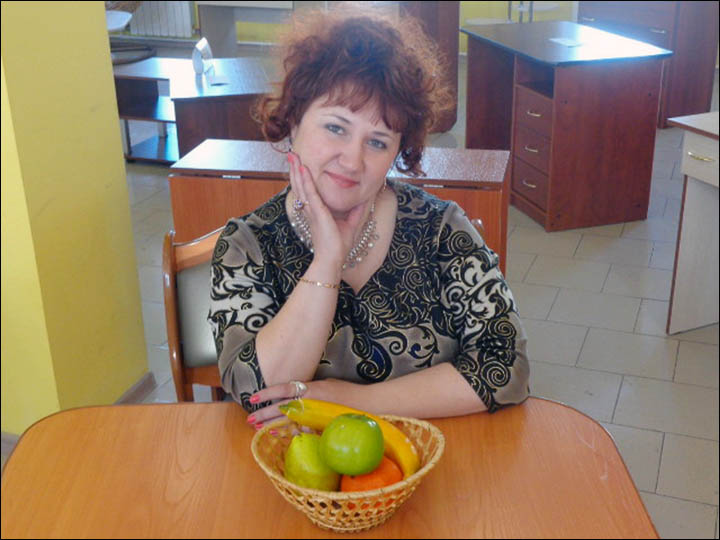 ---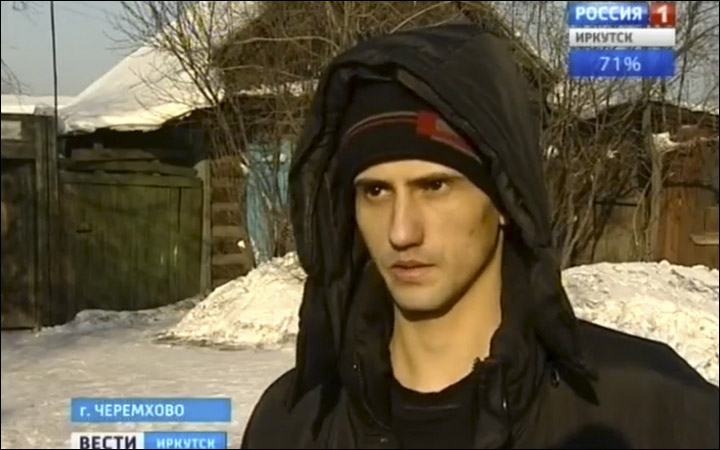 Olga Voitishenko, 37, fears for her child's health. Dmitry Bogdaov, 26, was himself poisoned and spet a week i a hospital. Pictures: Odoklassiniki, Vesti Irkutsk
The noxious gas smell has spread from Konstantina Zaslonova Street to Kirova Street. People here described the pong as more like 'burning slag'.
One local said: 'We feel dizziness, cough appeared. But what can we do? We ventilate the house, all is opened, but the smell does not go away. The administration knows about our problem.' She claimed officialdom was 'useless' and sent them on a 'vicious circle' to get help.
A local spokesman insisted: 'We do not have any unknown gas. Since we were passed information about this case, we have received calls every day. Residents report about the suspicious smell.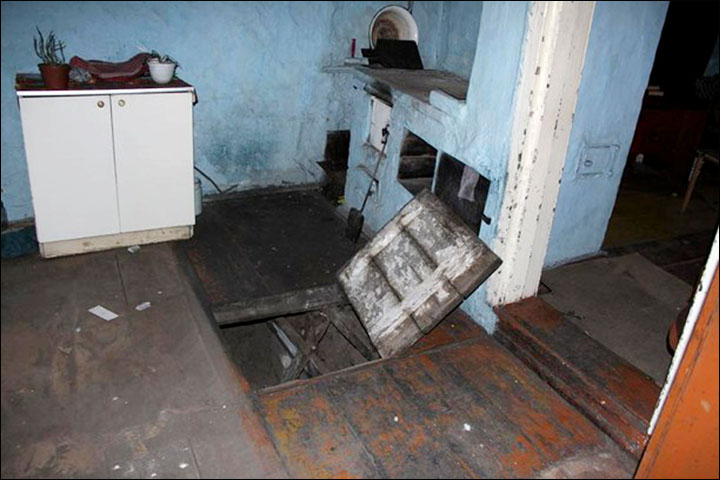 ---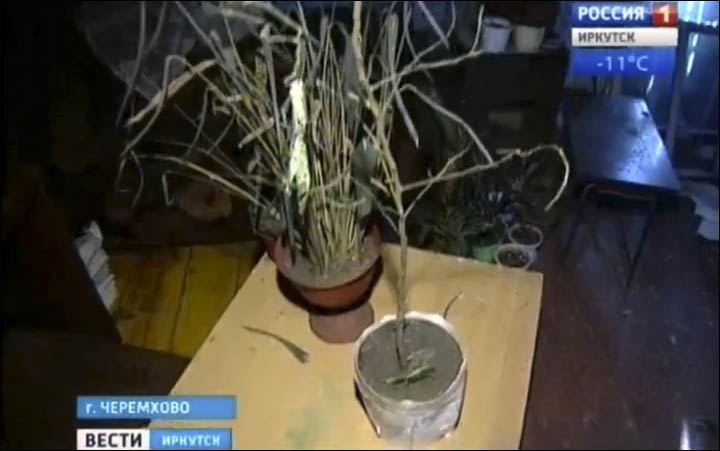 ---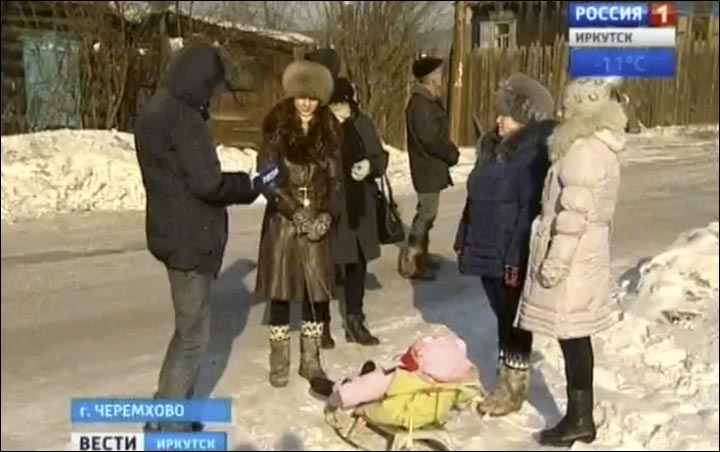 Locals are worrying for their children's health, but the authorities can not help them. Pictures: Vesti Irkutsk
'In fact, in the first case, there is a smell of gasoline from underground. We wrote a letter to the prosecutor's office and the police, so they would send their people and check - perhaps someone's barrel of gasoline leaked, rusted, and gasoline leaked into the soil.
'If we talk about natural gas, such as methane, it has no smell.'