Just a bit chilly... Yakutian 'Keeper of Cold' is taking a dip at -60C. Picture: Mikhail Mestnikov
A brave swimmer peels off for a dip in an icy river Kuydusun in Oymyakon, the coldest inhabited settlement in the world. The air temperature as he swam had dipped to minus 60C.
Yet this was no ordinary swimmer. Taking the plunge was the Keeper of the Cold in this part of Siberia, called Chiskhaan, we are reliably informed.
'Tourists from Europe came to visit the residence of the Keeper of Cold in Yakutia, who lives in Oymyakon, and were offered the chance to have a look at a part of a local river that never freezes over,' said Mikhail Mestnikov from visitYakutia.com. We agreed to come back in the morning and watch him bathe.
'We came a bit before 11am. Our tourists with cameras ready walked about and took some pictures. And then came Chiskhaan...'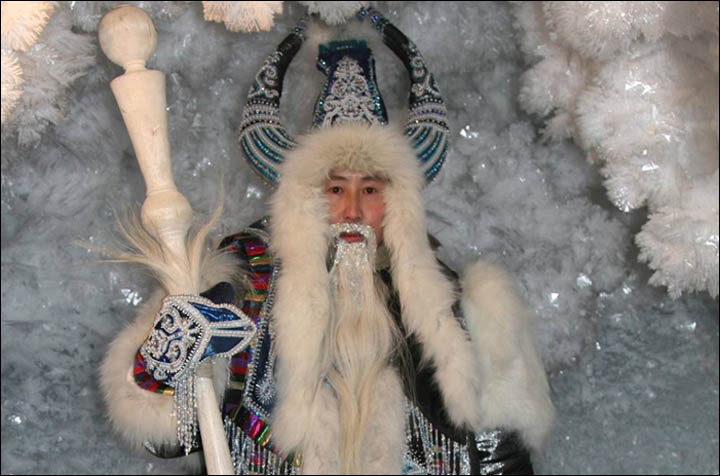 ---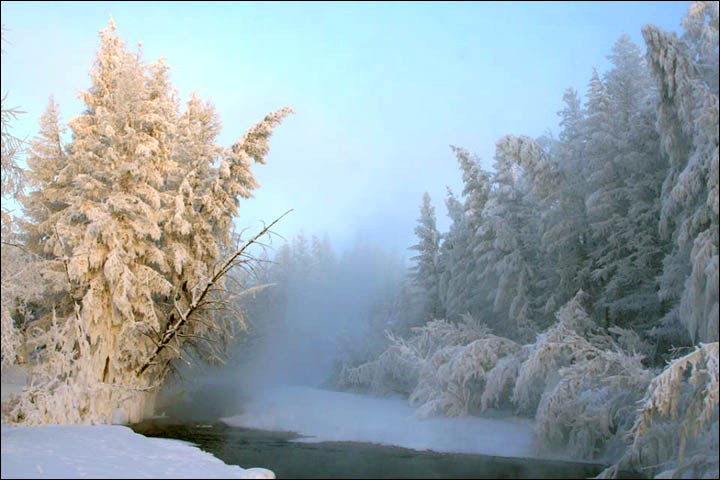 ---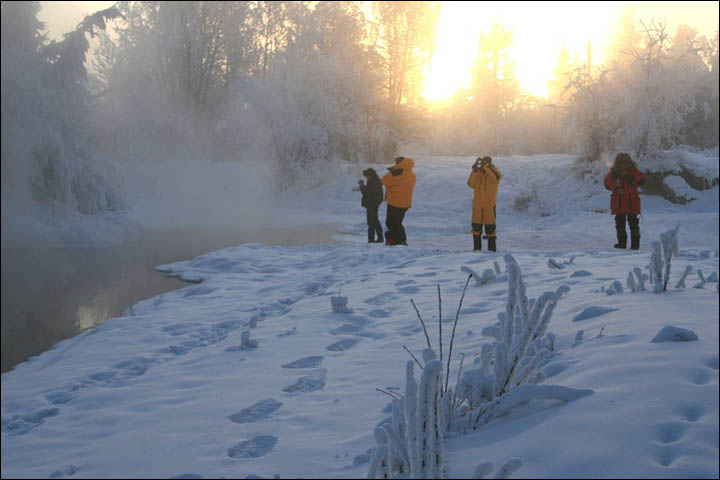 ---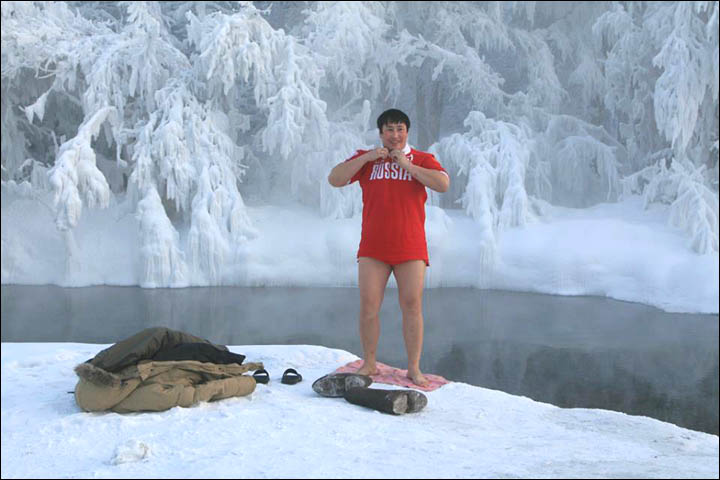 ---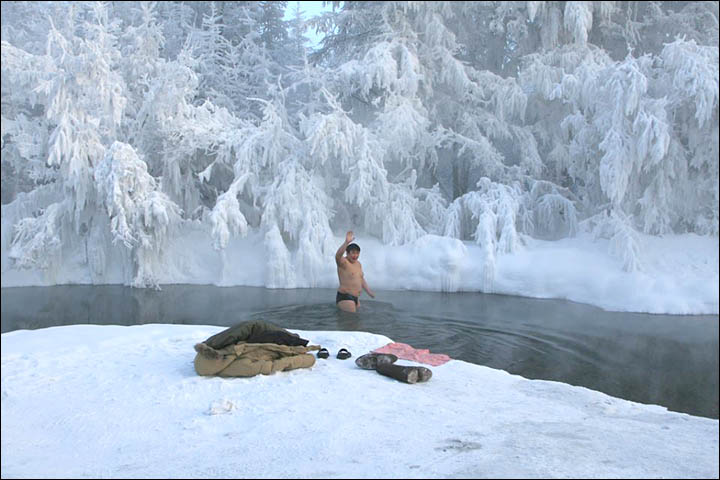 ---
---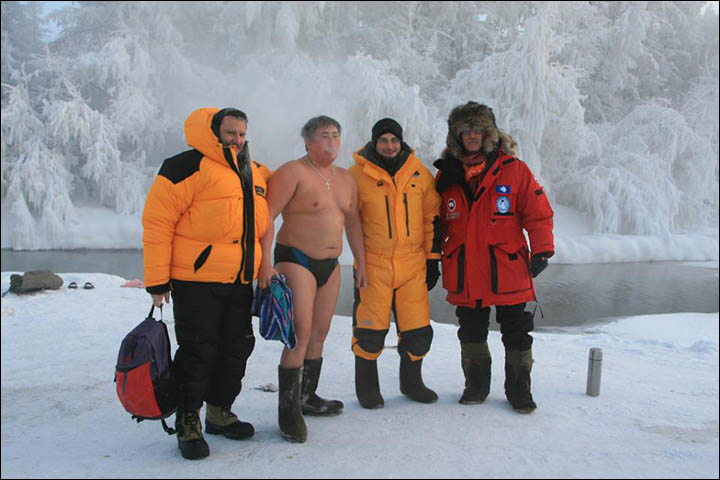 You seem to be a bit overdressed, guys! Yakutian 'Keeper of Cold' is taking a dip at -60C. Pictures: Mikhail Mestnikov
While some areas of Siberia are this winter unusually mild, the thermometers in Yakutia - officially called the Sakha Republic - have reached the deep cold for which this region is world famous. Oymyakon is on the Indikirka River, but it is said to take its name from the Oymyakon River, the origins of which mean in the local Even language 'unfrozen patch of water, place where fish spend the winter'.
It was here on 6 February 1933 that a temperature of minus 67.7C was recorded at the local weather station, the lowest ever for any permanently inhabited location on Earth. Verkhoyansk, also in the Sakha Republic, Russia's largest single region, also claims the same low temperature record.