In its tenth year, the carnival was said to beat previous numbers of participants
Large numbers of children took part in the Irkutsk carnival which is named 'Shagaem vmeste', or 'Walking together', and is arranged by locals rather than city officials.
In its tenth year, it was said to beat previous numbers of participants, not that anyone seems to count.
The carnival doesn't require a registration and anyone willing to participate is welcome.
Rain did nothing to stop the fun and by tradition half the carnival-goers are children.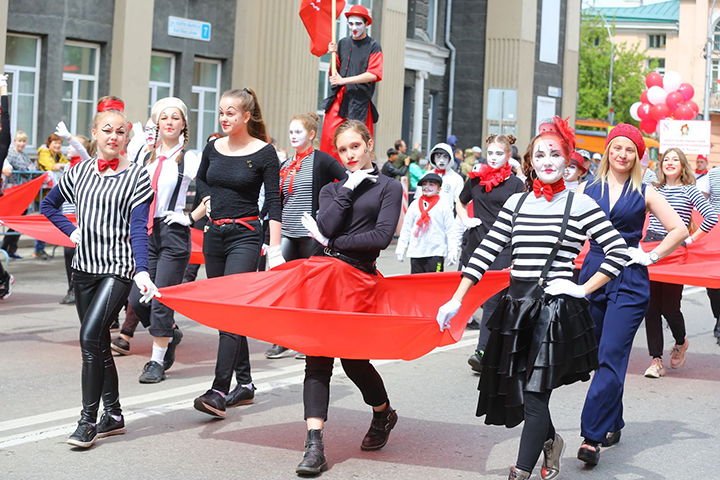 ---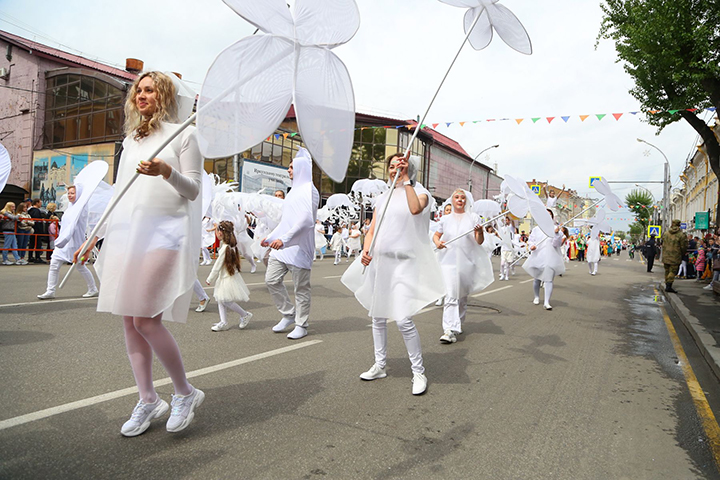 ---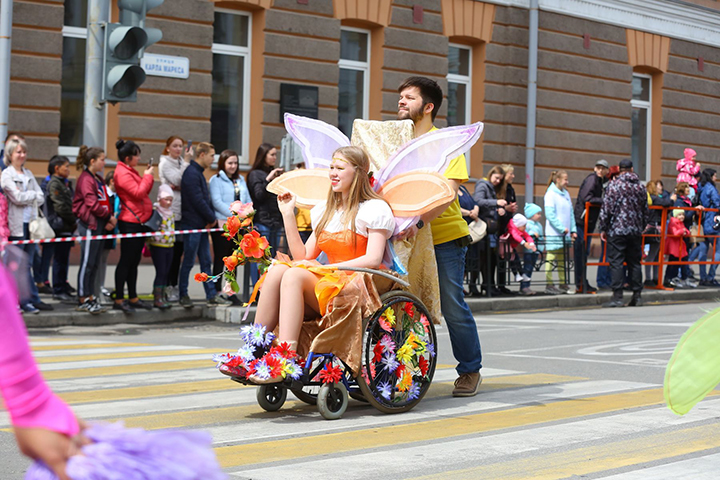 ---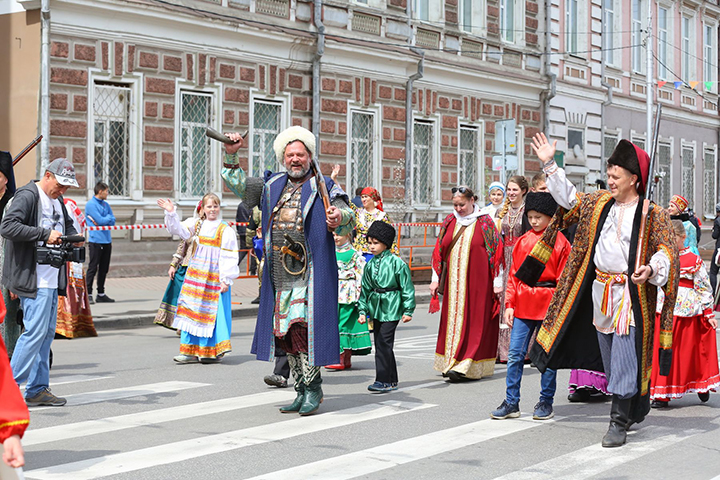 ---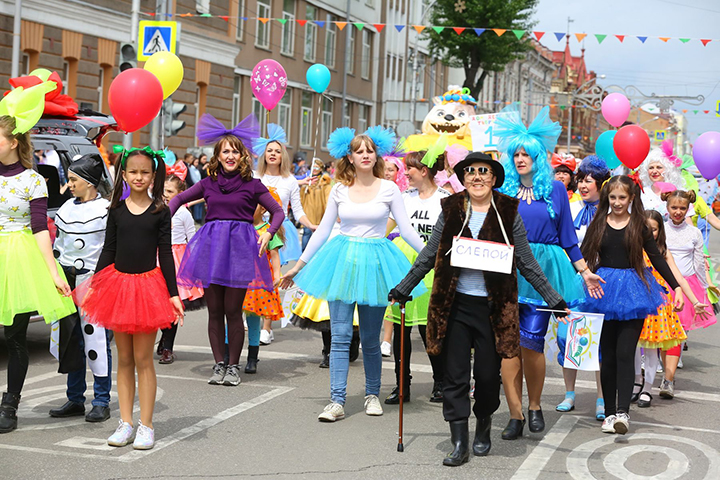 Flash of colour on grey day as Irkutsk celebrates one of Russia's few carnivals inspired by locals
---
Russia has few carnivals - another is in Tomsk - but this one in Irkutsk is a firm fixture in the city's annual calendar.
The event came as Irkutsk - in the heart of Siberia and close to Lake Baikal - marked its 358th anniversary.
Many charities participated in the carnival parade.
Gulnara Garifulina, co-founder of Children of Baikal charity, said: 'Our charity helps orphans and fund raises for surgeries, rehabilitation and other medical assistance for children.
'But this year we tried to draw attention to problems of a different kind namely environment, or, to be precise, protection of Baikal.'
The lake is the oldest and deepest in the world but many fear it is under threat from pollution.
'This is why all of our clothes and installations are made of rubbish that we collected during eco marathon,' she said.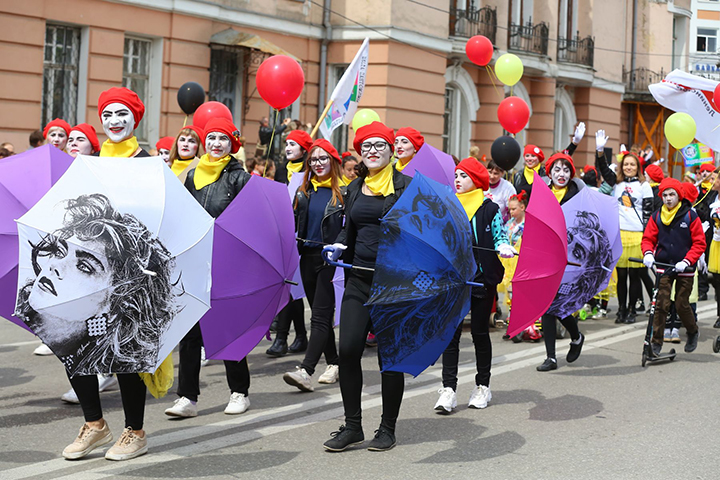 ---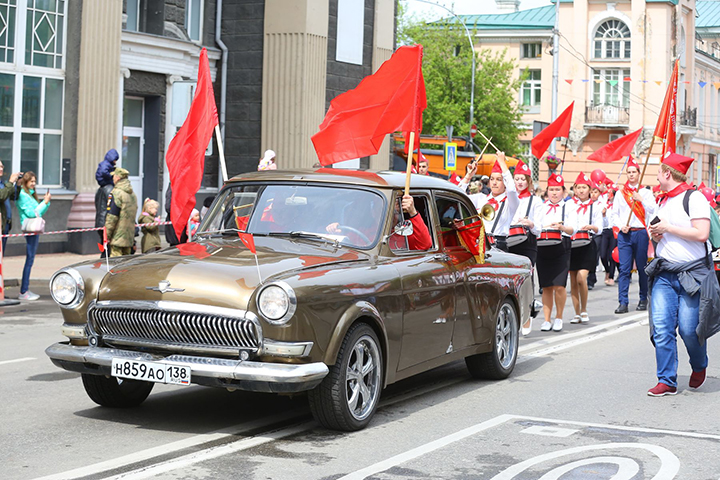 ---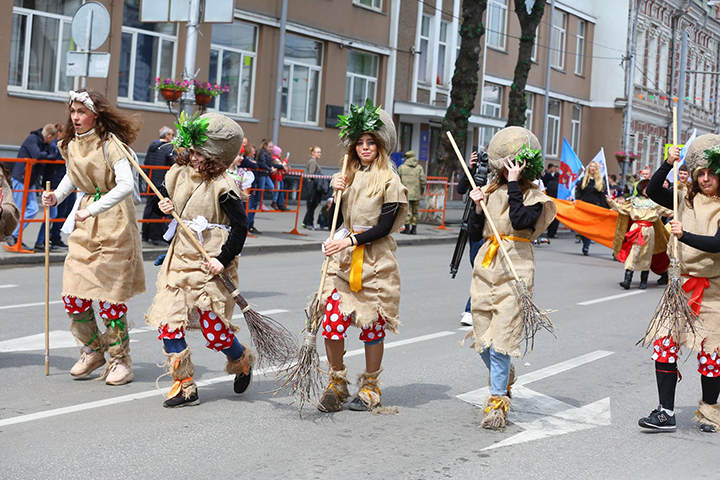 ---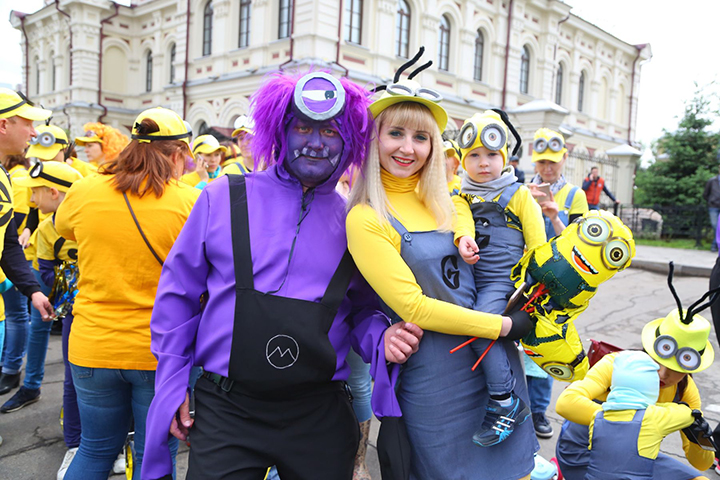 ---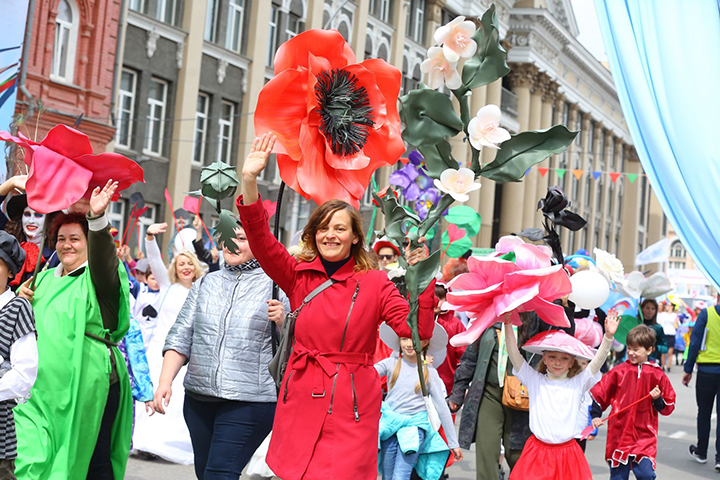 ---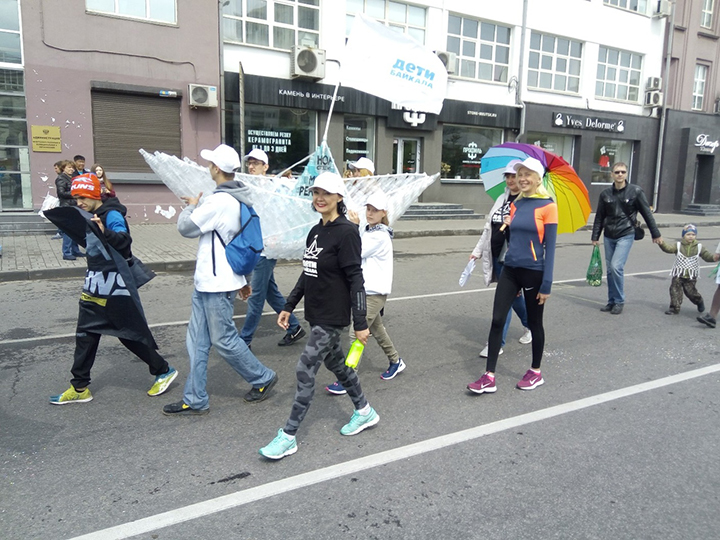 ---