CCTV cameras captured the moment of the plane steps collapsing at Barnaul airport. Picture: IC Russia
The accident happened early in the morning on Tuesday, 12 February and was captured by CCTV cameras of Barnaul airport.
Six passengers of the Ural Airlines queued up on top of the steps and were about to enter the plane, when the top platform collapsed.
'They all fell down at once, it was like watching a computer game', an eyewitness said. 'I was about to step up the ladder when it happened, and also the first who ran to them to help.
'One of the men broke his leg. Several other passengers got injured but it wasn't immediately clear how bad it was.
'A young woman was lucky as she wasn't injured at all, she just got really shaken. We all got quite a fright', the man said.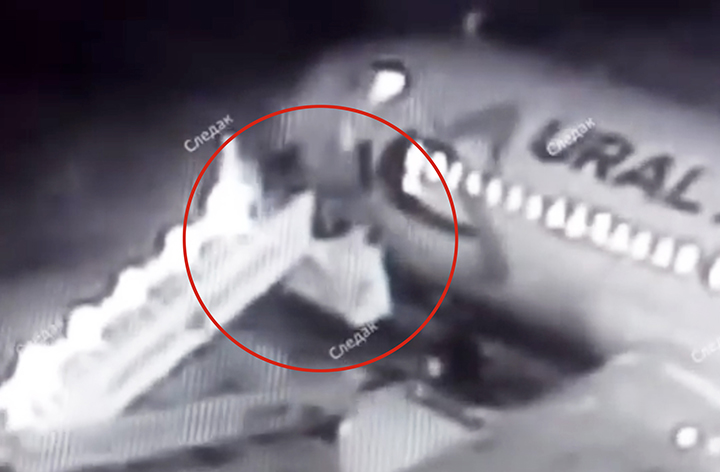 ---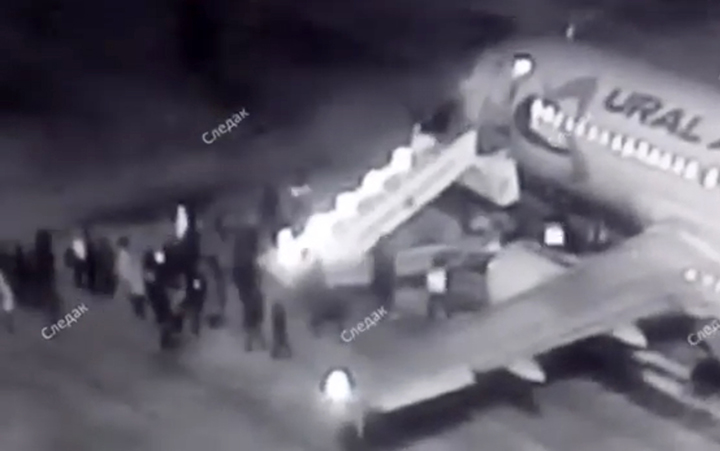 ---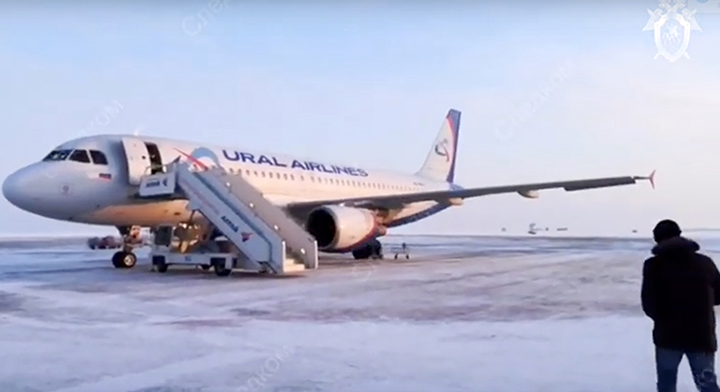 ---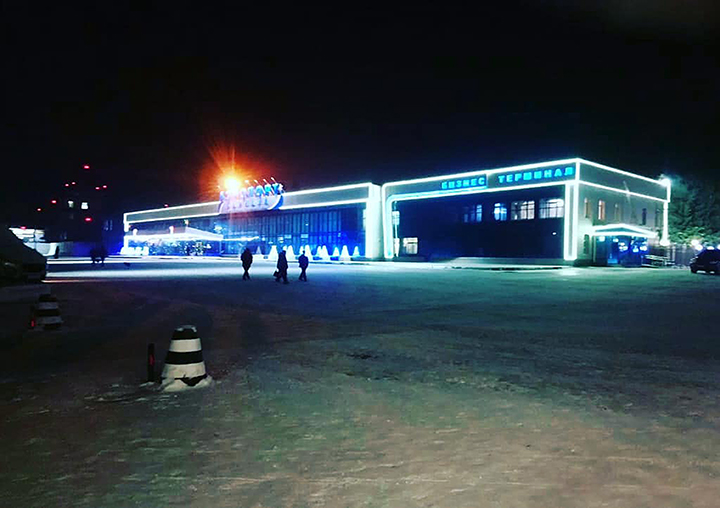 Six people were injuired at the accident. Pictures: IC Russia, Barnaul airport
---
Three injured passengers were taken to the city hospital.
The flight left to Moscow after a delay of several hours.
Confirming the accident, Ural Airlines representative told Ria Novosti news agency that it did not bear responsibility.
'The airport equipment is the airport's responsibility,' said the airline's press secretary, stressing that it was not aiming to compensate the injured passengers.
VIDEO OF THE ACCIDENT