Emergency evacuation in Krasnoyarsk region as ammunition depot explodes in Achinsk
Mass evacuation continues within 20 kilometres area of the exploding military depot, with social media in overdrive with videos of missiles blowing up in the air like one massive firework.
Plumes of black smoke are seen over the Kamenka village, in the area of 74008 military unit.
Soldiers from the 74008 military unit hid in the bomb shelter.
'The territory is cordonned, army personnel can't yet get out of the bomb shelter because explosions continue', press service of Krasnoyarsk region told Interfax Sibir.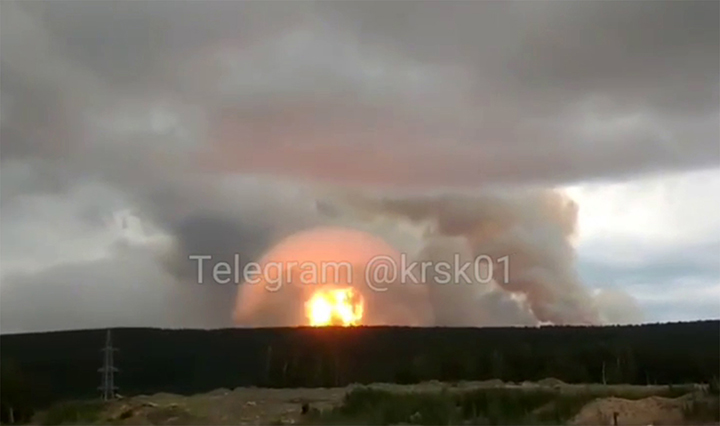 ---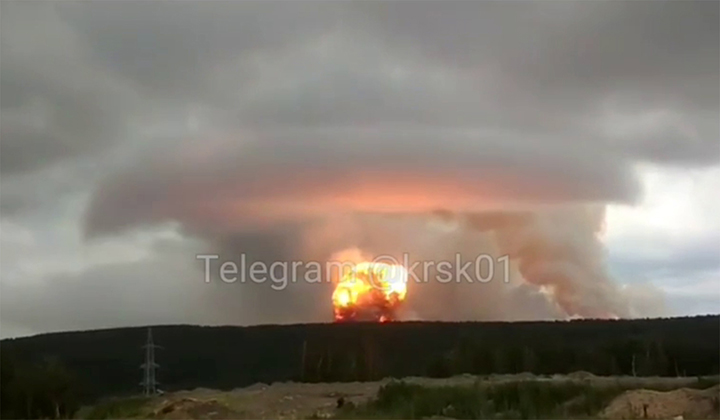 ---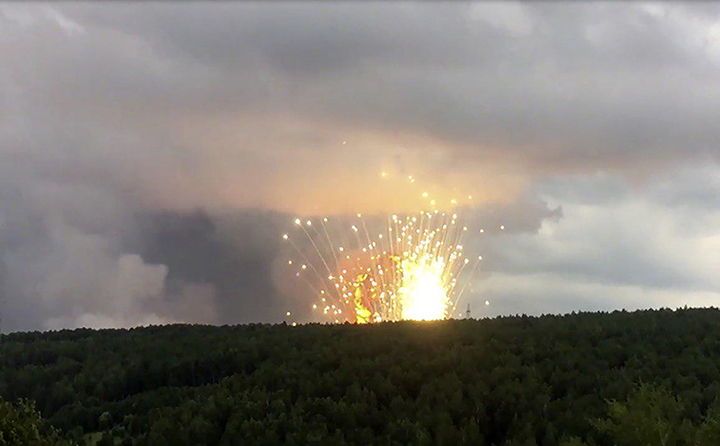 A children summer camp situated right next to the explosion area is getting evacuated.
Pictures from local social media show roads jammed because of the number of panicking locals fleeing the city.
Achinsk is an industrial city with over a hundred thousand population on the Trans-Siberian railway, 114 miles west of Krasnoyarsk.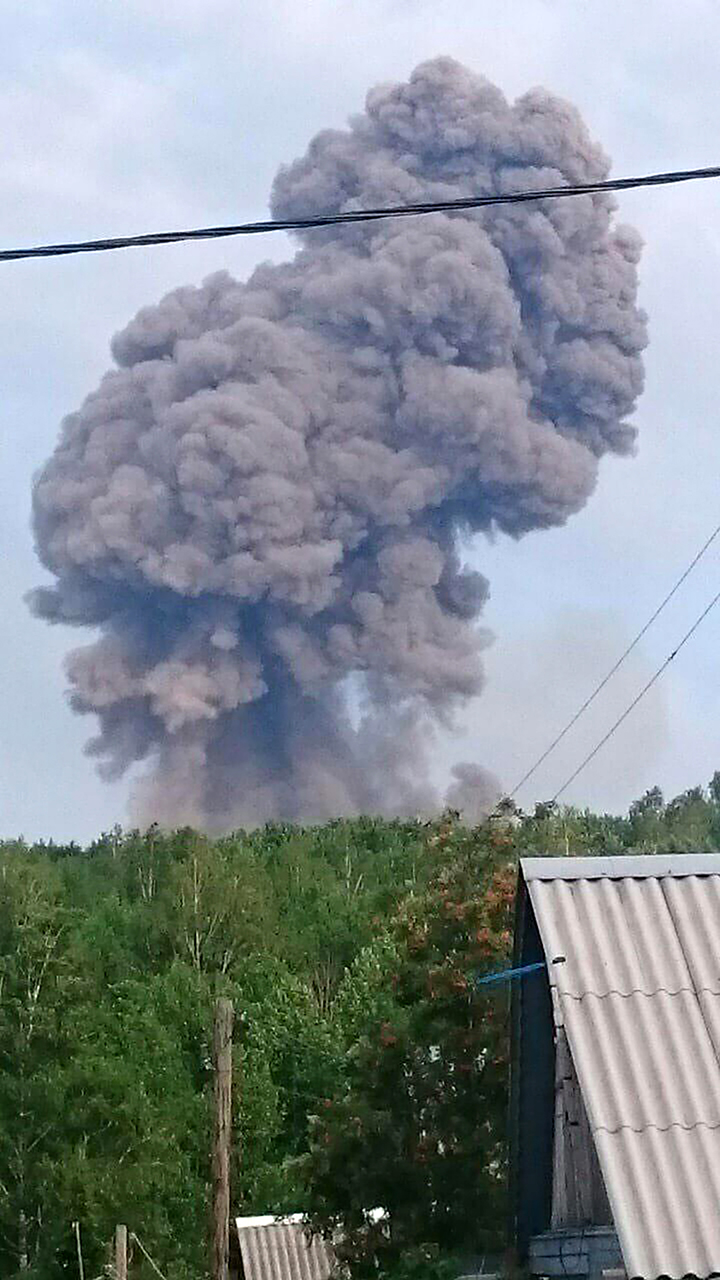 ---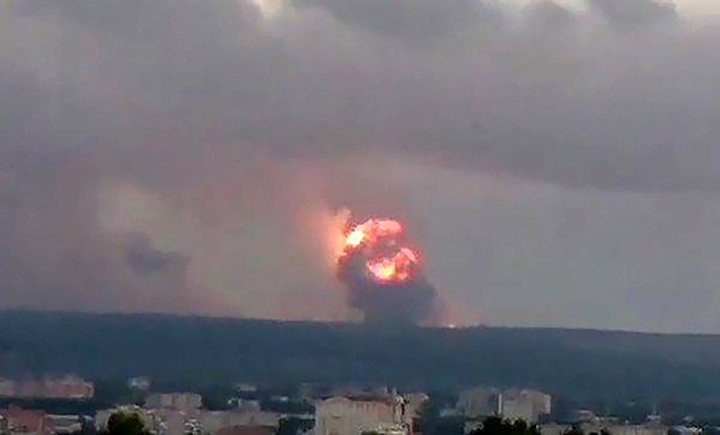 ---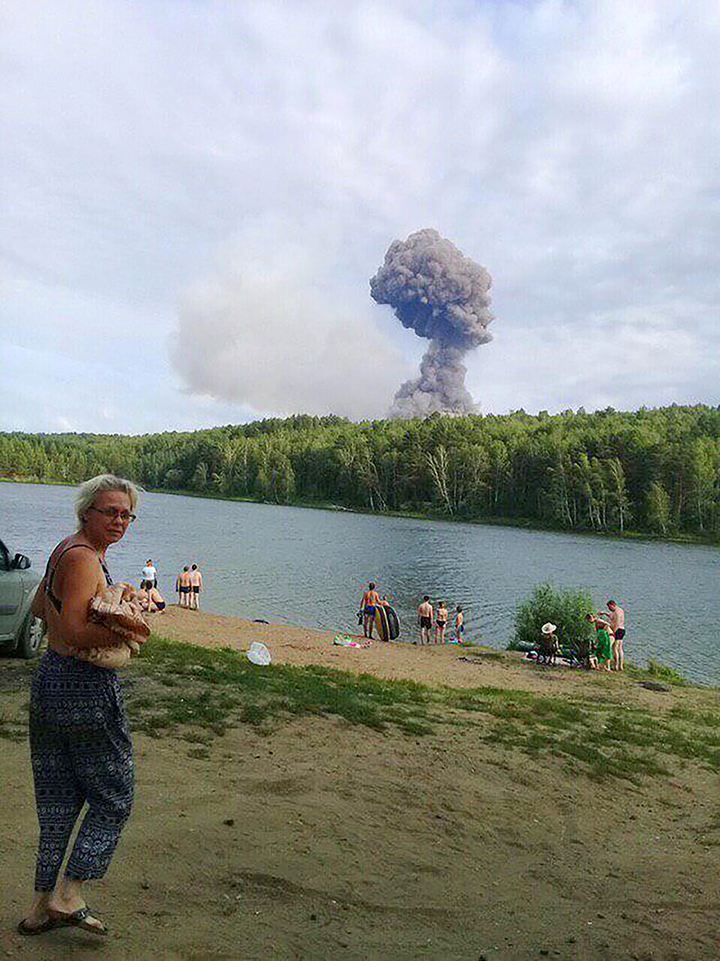 ---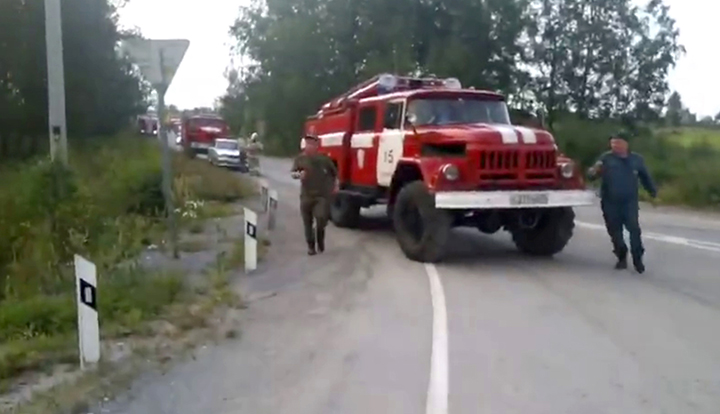 ---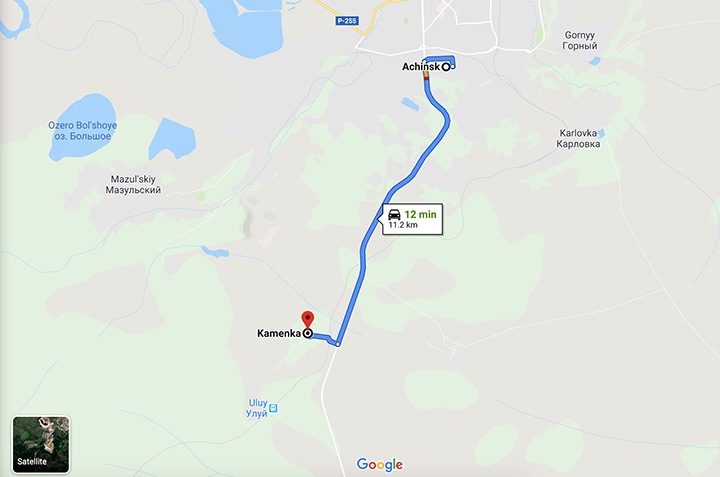 ---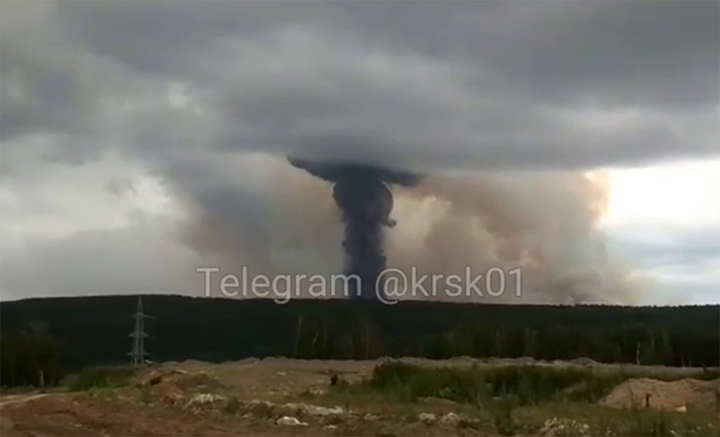 ---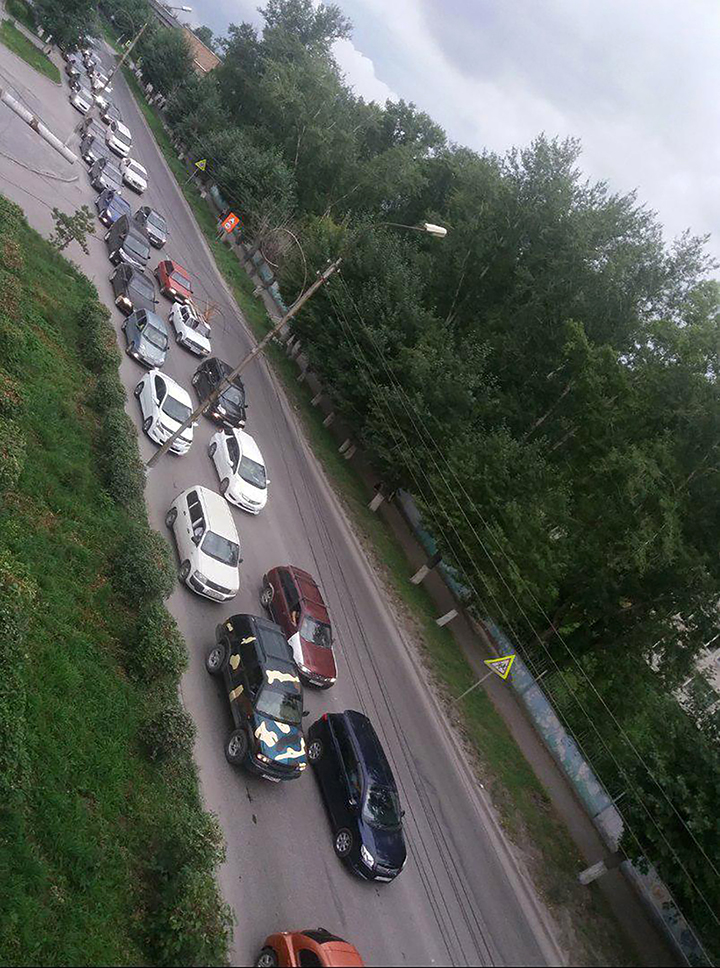 'We ask you to stay calm and to exclude trips towards the emergency area. Mayor of the city Ilay Akhmetov and task group of united dispatcher system is at the site', the city administration said in a website statement.
Dmitry Bulgakov, deputy head of Russian Minister of Defence Sergey Shoigu is on the waty to Achinsk.
Governor of the region Alexander Uss is getting ready to go.