Artistic impression of what a psittacosauras, a 'parrot-lizard' dinosaur looked like
They also found other remains including limbs and feathering of both herbivorous dinosaurs and predators.
The trawl in a dinosaurs graveyard on the banks of the Olov River includes body parts from the smallest such creatures ever found by paleontologists.
They found tails with scales and a three fingered limb.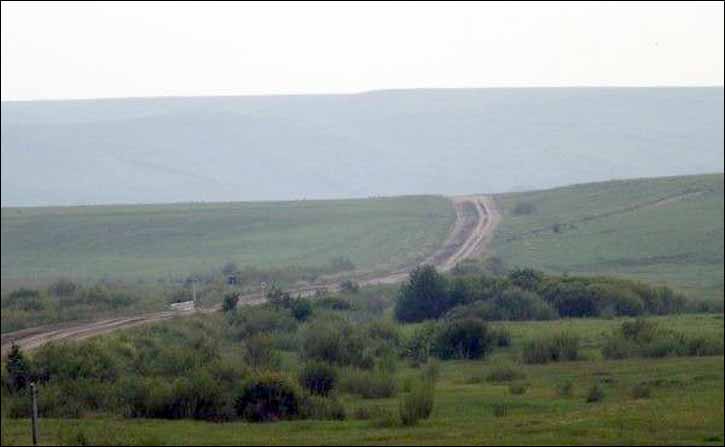 ---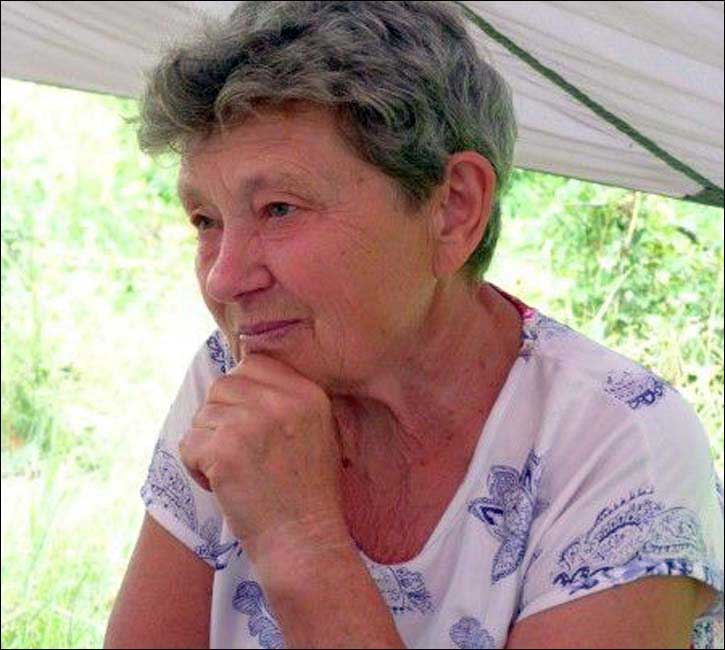 ---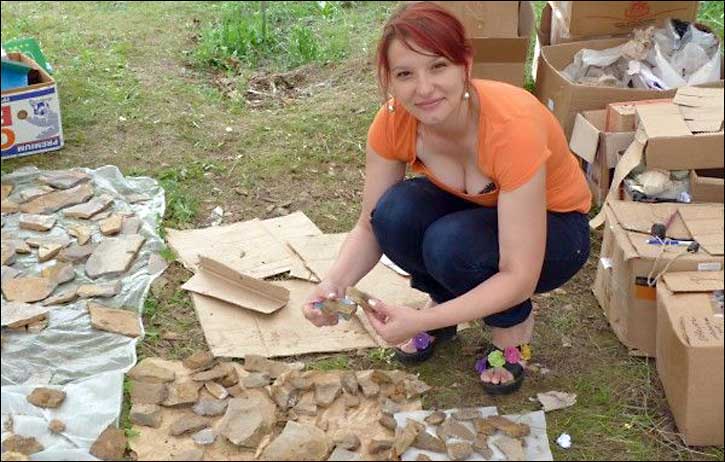 Top to bottom: Kulinda site, where dinosaurs remains were found, Dr. Sofya Sinitsa of Institute of Natural Resources, Ecology and Cryology, Chita, Trans-Baikal region, and Dr. Sinitsa's assistant working on the site.
The feathering discovery is seen as highly significant if confirmed as belonging to the Compsognathus, a dinosaur roughly the size of a turkey - since such feathers, though suspected, have never been unearthed before.
'We are working in this area for third year. There are really a lot of dinosaurs remains, and every year we are finding something unique,' said
Dr Sofya Sinitsa, a specialist of Geo-Mineralogical Sciences at the Chita-based Institute of Natural Resources, Ecology and Cryology of the Siberian Branch of Russian Academy of Sciences.
'We have more than ten preserved bits of skin. It remained untouched because of the volcanic ashes from eruptions 30-40 km away, which covered the skin and acted like a time capsule.
'During three seasons of our work there we have gathered a very good collection of dinosaur remains.
'Their bodies were about a metre long, they weighed from 3 to 4 kgs.'
The finds come from a lower valley in an area known as Kulinda.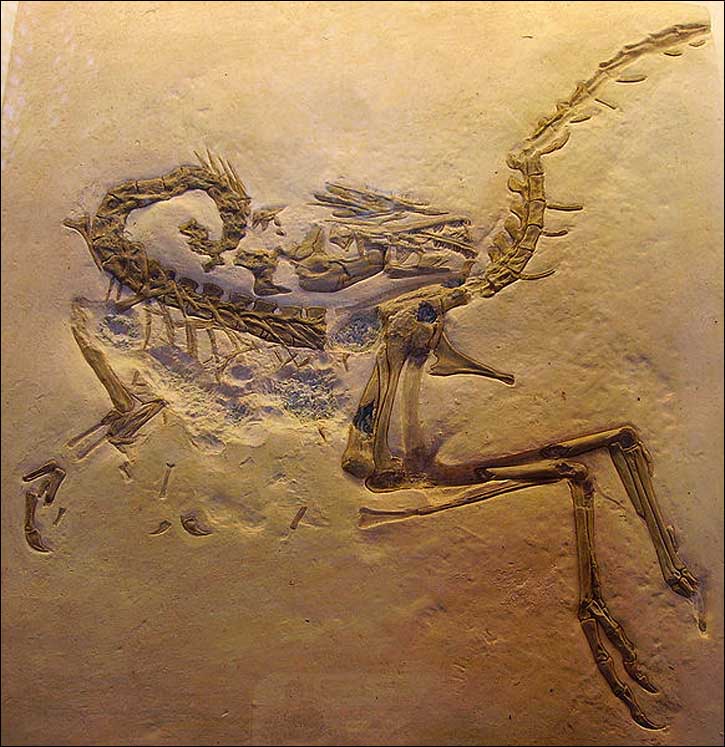 ---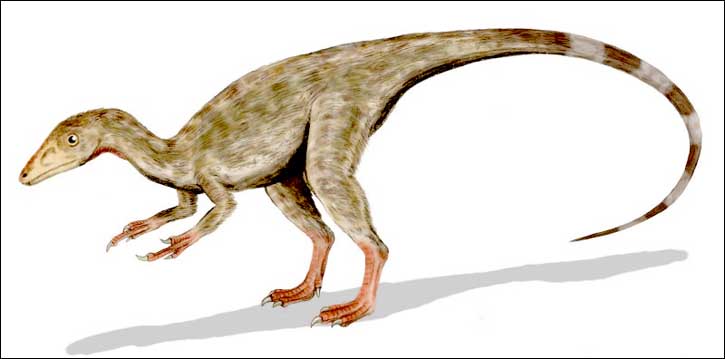 ---
Top to bottom: Joseph Oberndorfer acquired this fossil of compsognathus in Bavaria, Germany, in 1859; an artistic impression of what the dinosaur looked like and as compared with human body
'We found both herbivorous dinosaurs and predators - the smallest of all ever found by paleontologists', Dr. Sinitsa said.
'There is no information about such a dinosaurs' site anywhere else in Russia. There is a similar one in China, where scientists have been working for more than 10 years.'
Describing the finds as 'very rich', she said: 'We found a three-fingered limb, and feathering. This year we got a lot of scaled tails, as well as numerous hip and shoulder bones.
'We aim to keep working on the site', Dr. Sinitsa added. She is now seeking sponsorship for her intriguing dinosaur hunt, stressing the need for a bulldozer to dig down deeper where even more significant remains may exist.
'We are hoping to get sponsorship for next season and be back there summer 2013.'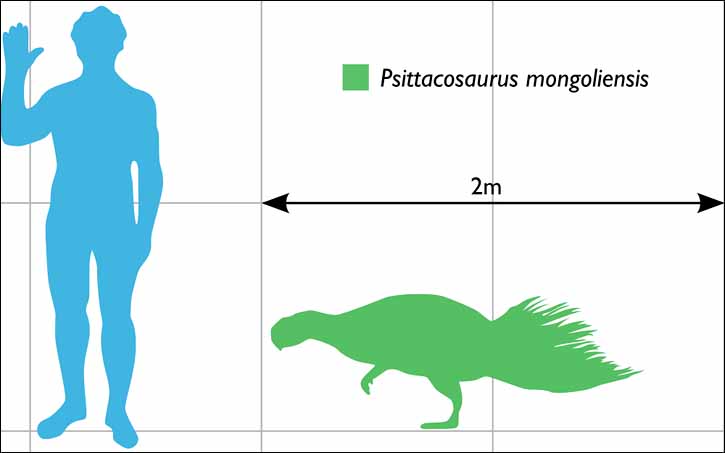 Psittacosauras, an amasing-looking 'parrot-lizard', here given in comparison with human body
The two main dinosaur types they found remains of are the Compsognathus and the Psittacosaurus.
The lizard-eating Compsognathus lived around 150 million years ago. Previously discoveries have been made in France and Germany. It is believed to be related to various birds.
The Psittacosaurus - from the Greek for 'parrot lizard' - lived 130 to 100 million years ago and fossils have been found previously in Russia as well as China and Mongolia.
With various different species, they were 'gazelle-sized bipedal herbivores characterized by a high, powerful beak on the upper jaw', said Wikipedia.
There are many more fossils in existence than for the Compsognathus.
This year Chita regional government gave a sum of 350,000 roubles to gather the remains of Comsognathus dinosaurs.