Entrance into Denisova cave in Altai Mountains, SIberia
Hailed as a 'stunning technical feat' by ScienceNOW, researchers have sequenced the genome of a girl who lived in Siberia's Denisova Cave more than 50,000 years ago.
This has been done from her tiny finger bone, and means scientists now have as close a picture of her genetic make-up as they would of a modern person.
The girl's remains were found in a cave in the Altai Mountains and earlier findings have already had a dramatic impact on our knowledge about our forebears.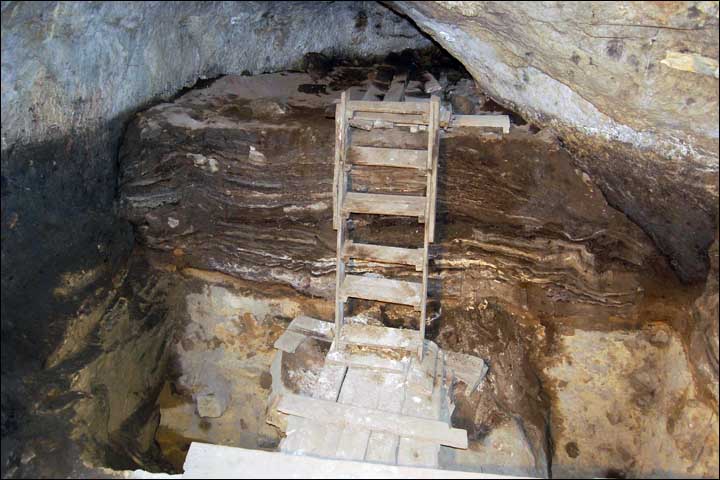 The dig at Denisova cave in Altai Mountains, SIberia
She was neither a Neandertal nor a modern human but a member of a new lineage now called Denisovan after the cave where she was found in 2008.
'No one thought we would have an archaic human genome of such quality,' said Matthias Meyer, of the Max Planck Institute for Evolutionary Anthropology in Leipzig, Germany, where the research was conducted in conjunction with Harvard Medical School in the US.
'Everyone was shocked by the counts. That includes me.'
The international team used a new method to sequence the genome of the ancient Siberian girl 31 times over, by amplifying single strands of DNA.
'This is the genetic recipe for being a modern human,' says team leader Svante Paabo, a paleogeneticist at the institute.
There is now 'no difference in what we can learn genetically about a person that lived 50,000 years ago and from a person today, provided that we have well-enough preserved bones'.
The experts showed that Denisovans contributed genetic material only to present Australian Aborigines and some people in Melanesia.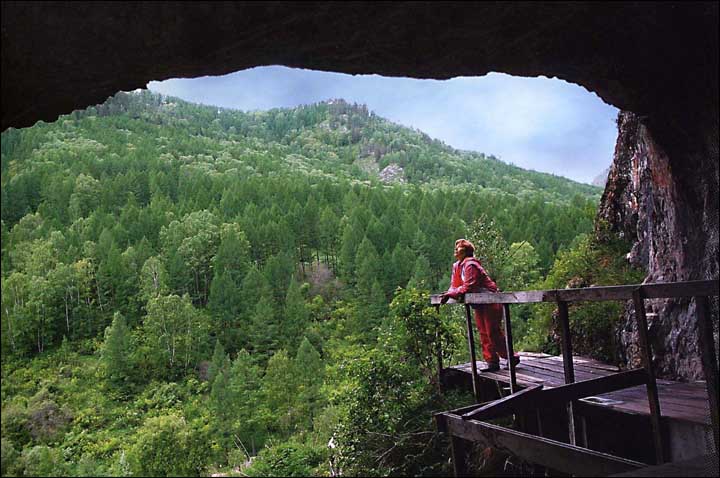 ---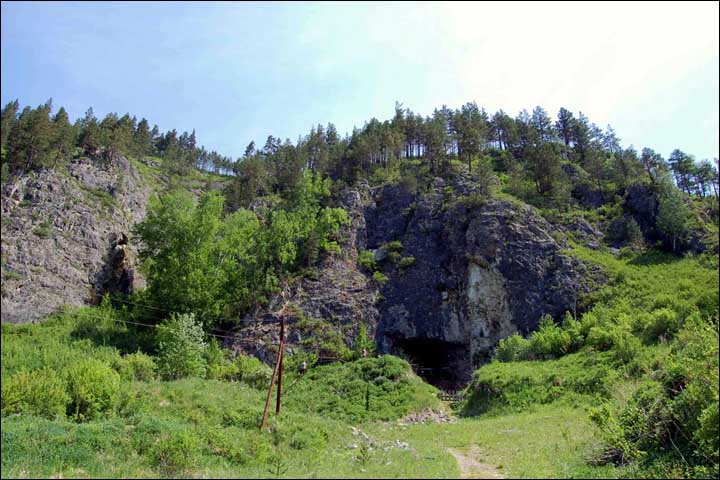 Denisova cave in Altai Mountains, SIberia, views from inside and from the road
Harder is to discover how old the girl is. They put her at up to 80,000 years - but the finger sample is not big enough for carbon dating, which would establish this more accurately. She might be a few thousand years younger.
The scientists believe a single population moved out of Africa to give rise to both the Denisovans and Neanderthals.
The new findings support the theory that modern man's ancestors mixed with groups of ancient humans, rather than quickly replacing them.
The long extinct Denisovans are believed to have occupied much of Asia tens of thousands of years ago. Amazingly, the girl's finger and two teeth also found in the cave are all that remains of them.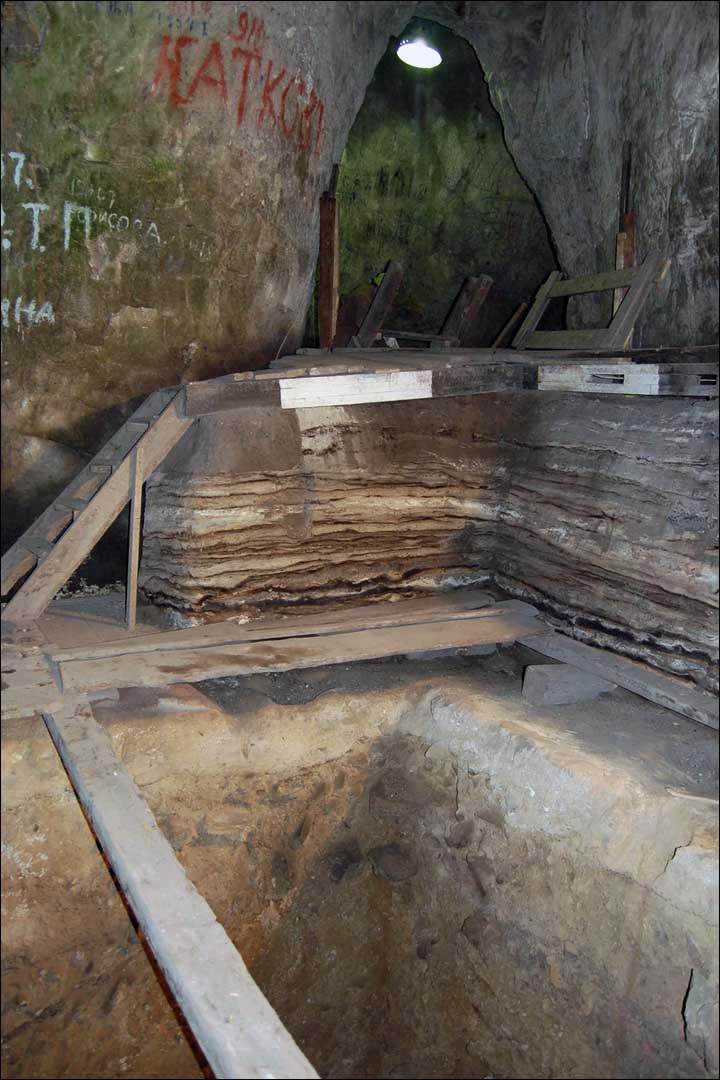 The 'living room' at Denisova cave in Altai Mountains, SIberia, with a window giving light and ensuring good draught for the fire
The team cross-checked the Denisovan genome with similar sequences from Neanderthals and 11 modern humans from around the world.
This established that there had been interbreeding, with Denisovan DNA living on in some populations alive today.
'It's clear that Denisovan material has contributed 3-to-5% of the genomes of people in Australia and New Guinea and aboriginal people from the Philippines, and some of the islands nearby', explained Harvard geneticist David Reich.
The Denisova Cave - or as locals call it Ayu-Tash, which means Bear's Rock - is both a natural and archaeological memorial in the valley of the Anui River, some 150km from Barnaul.
The cave, with its close proximity to water, has dry chambers - one with a metre wide circular 'window' - which brings both light, and in winters affords very good draughts for fires. It has served as a reliable and quite comfortable shelter for people and animals for thousands of years, with evidence of hominid occupation beginning 175,000 years ago.
Anyone can enter the cave, and no mountain climbing skills are required. A wide entrance into the cave is on the side of the mountain and is visible from the road. It is 28 metres above the river.
The cave is 110 metres long and covers total area of 270 m2.