Novosibirsk State University.
The head of the Siberian Branch of Russian Academy of Sciences Valentin Parmon unveiled an ambitious plan to boost science to the Russian president in Novosibirsk,
He called for 'the accelerated development' of the Novosibirsk and Tomsk Scientific centres.
The focus was pure science but also the 'creation of a powerful technological basis for Russia'.
'We guarantee we can create 'Silicon Taiga' over a decade, he promised.
The first tangible results will appear in three-to-five years, he said.
Novosibirsk State University is one of the top five in Russia, he said.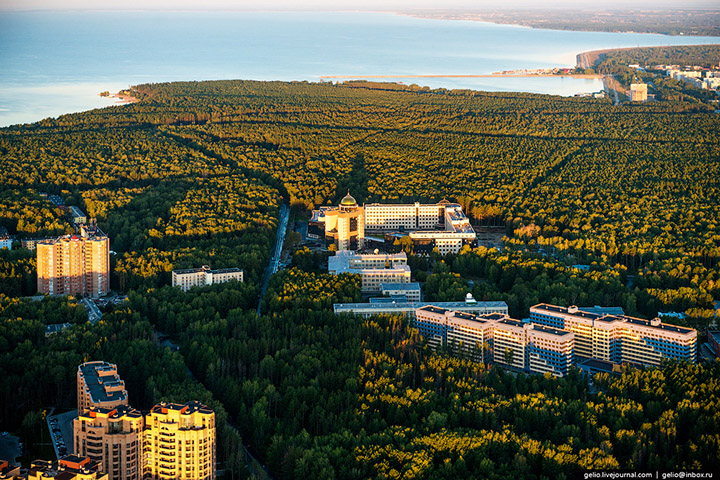 A view on the Novosibirsk State University, Akademgorodok and Ob reservoir. Picture: Slava Gelio
He told Putin: 'We would like it to work more efficiently for the Siberian region and wish that Novosibirsk State University is given the same status as Moscow and St Petersburg state universities.
'Evidently, we deserve it.'
If it is done the right way 'the Siberians guarantee that everything will return 100-fold, including well-trained personnel', he promised Putin.
The president of the Russian Academy of Sciences Alexander Sergeyev stressed the need for action to bolster science on the country's Pacific rim.
The Far East region - now a key growth area for Russia - is suffering a long term democratic outflow, especially among educated professionals.
'What should we do to retain our young researchers?
'We must create good living conditions, a high salary and a comfortable urban environment.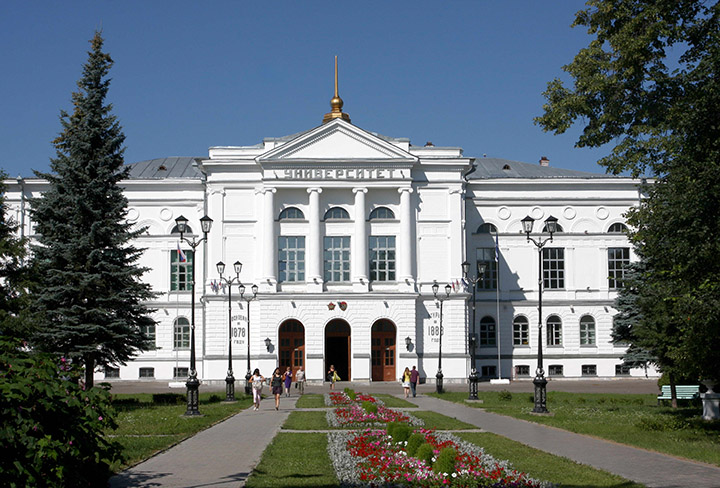 'But it is no less important to launch large anchor projects that will be interesting to them.
'These must be competitive and rapidly growing projects that are technologically better than in industrialised neighbouring countries.'
He made clear three such projects are on the launch pad.
'First, we propose creating a pilot nuclear medicine centre,' he said.
'Second, a comprehensive project for the development of deep-water resources in the Pacific Ocean.
'And third, building a synchrotron on Russky Island.'
Far Eastern Federal University on the Russky Island.